No historical TV serial  these days is authentic in terms of history, plot and timeline. In fact, these things are so mismatched that it is really confusing for the viewers to even compare the show with historical data.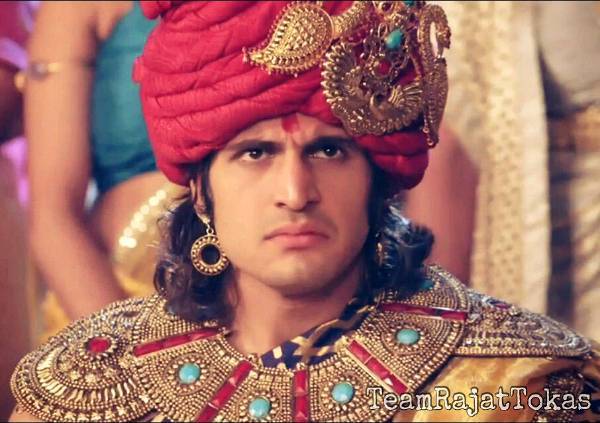 The serial Chandra Nandni is no exception and here we share things that are wrongly share in the show:
Chandragupta Maurya Married Helena Years Later After Durdhara Died
In the show, we saw Chandragupta married Helena first and later married Durdhara. However, according to the history, he married Durdhara first. In fact, he married Helena in his 40s when Bindusara was already a grownup child.
Chandragupta and Chanakya Didn't Seek Greeks Help to Conquer Magadh
Chanakya and Chandragupta failed many times before they defeated Nand, the then Emperor of Magadh. However, they didn't seek Greeks help for that.
They were in fact against the foreign invaders from the very start. It was purely their strength, strategy, courage and determination that made them victorious against the Nandas.
There is No Historical Evidence that States Chanakya was Married
In the show Chandra Nandni, we see Chanakya has a family – wife and a young daughter. However, there are no evidences that show he was married. In fact a lot of data states that he was a brahmin brahmachari without his own family.
Chanakya Fed Chandragupta Maurya With Small Doses of Poison
To make Chandragupta Maurya immune from all sort of poisons, Chanakya started mixing his food with small doses of poison. However, Chandragupta wasn't aware of this. This is the reason how Durdhara died when Chandragupta shared his food with his pregnant queen, who was just a week away from her  delivery.
Chanakya's Spies Were So Trained and Skill that He Knew Everything Going in and Around the Palace
In the serial Chandra Nandini we are seeing that a lot of scheming and plotting is going around but Chanakya has no clue who has done it. For instance, the whole Roopa angle and the plotting of Helena against Nandini, giving us an impression that Chanakya wasn't that competent in his work.
On the contrary, he was a shrewd, stern and a strong prime minister; nobody dared to go against him. So, the whole incidences where Chanakya is himself fooled by Helena  and her mother is an insult to the cleverness of Chanakya.