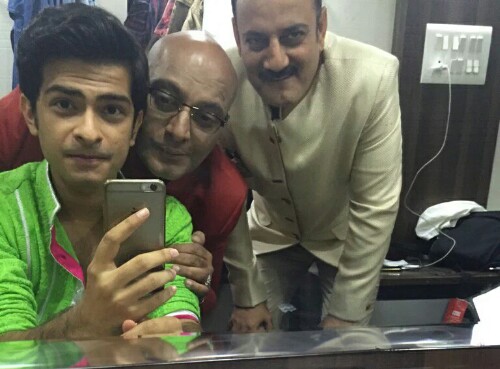 It is known that the city of Delhi is under terrorist attack and this is precisely the reason why Yash Bundela entered the college under the pretext of dancing with Radhika Deshmukh in Dahleez In fact, Asad Gilani (Chirag Mahbubani) was called inside the principal's cabin along with his father Haider so that they could help the commandos in giving them useful information by keeping an eye in and around the college.
While every activity in the college seems good and peaceful, we assume the three friends of Asad to be terrorists – Here are the reasons why: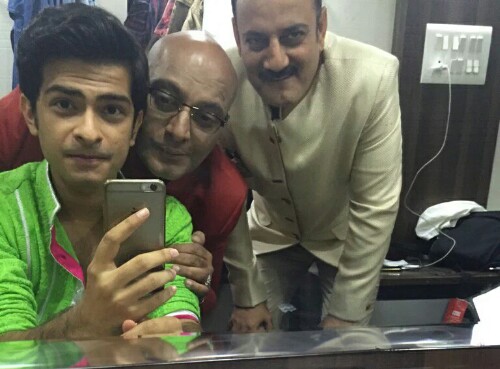 Image Courtesy: @amitbehl via Twitter
The Three Friends of Asad Gilani in Dahleez Can be Terrorists
Ever since we got to know about the terrorist attacks, the obvious suspicion goes to the three friends. No wonder, the guy who stammers stopped his other friend from helping Asad when he decided to run away with Radhika.
While initially we thought him to be a nerd and a simple guy, we assume he stopped his friends for the obvious reasons. After all, their mission is different and he didn't want his friend to waste time in unnecessary things. Besides, it seems that the guy who stammers is the leader of the group.
Their Expressions on hearing "Police Verification"
Asking Asad to arrange for a flat further increased our suspicion and the way they reacted after knowing about "Police Verification" in a way clearly showed that they are somehow linked to the terrorists if not direct then surely indirect.
Though it is just a starting and it is a wild guess the friends surely have a certain connect. It would be interesting to see whether Asad and others will get to know about it soon or will Asad Gilani too fall in a dirty trap of terrorists.
Further, he is Muslim and people are already calling him "criminal" for his childish act at Radhika's residence. If we try to join the dots, we are sure Asad's life will change in the coming episodes of Dahleez – What do you think?
Do Not Miss Reading:
Dahleez: Will Adarsh Know about Suhasini and Manohar's Plan?
Dahleez : 5 Reasons Why Adarsh and Swadheenta's Love Story is Addictive!
Dahleez : 5 Reasons why the Sinha Brothers Give Us Sibling Goals!