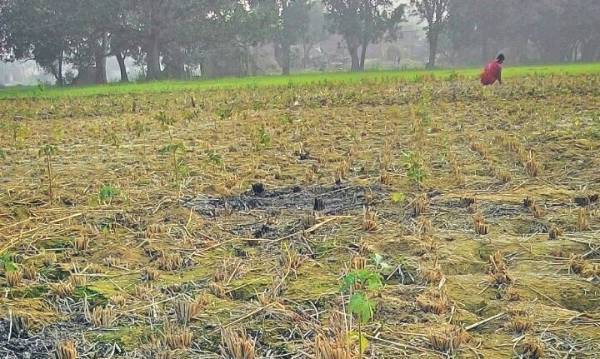 Under the Digital India programme, the government of India have launched several apps towards the welfare of farmers including Farmer's portal, Kisan Suvidha, mKisan, and Pusa Krishi. While, the government of India ministers, urban citizens, IT sector and entrepreneurs are applauding this initiative, farmers and grass root level users have questioned its workability and operation – asking for a more holistic approach instead.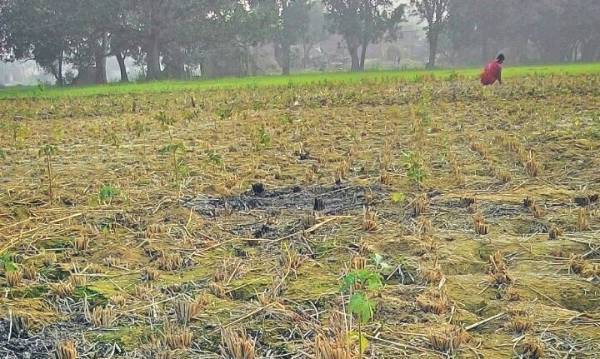 RN Verma (65), a retired Civil Engineer who took up farming 2 years ago in his native village in East Uttar Pradesh affirms that none of the apps are useful to him or any farmers as they do not satisfy the basic requirements of farmers. Having faced the ground level problems himself, he states, "A farmer can earn a sustainable livelihood only if he has adequate information of high yielding seeds that are suitable for the sowing season of his region, a reliable government e-commerce website where he can timely buy government seeds as per the season along with the provision of fertilizers and nutrients as and when required."
While the nation has been applauding the government of India for launching all these apps for farmers, it is interesting to note that as I write, mkisan was last updated almost two years ago on 15 August 2015, the seed varities of major crops on Farmer's portal shows a server error and Kisan Suvidha shows faulty mandi rates of vegetables in the nearby markets.
Another aspect that grabs our attention is the fact that even today there is no government app that educates the farmers about advanced farming, gives them the information about crops that can be tried in drought prone areas and/or provide them with those seeds that can easily help them to sustain even when the weather betrays them.
In 2015, Dupont India with its innovation and research, launched drought tolerant Pearl Millet (bajra) seeds. Now that bajra is grown in states with maximum number of suicides – Maharashtra, Karnataka, Andhra Pradesh, Madhya Pradesh and Chhattisgarh – what is the Government of India or the Digital India doing to spread these seeds to the farmers?
Even the National Agricultural Research System (NARS) comprising State Agricultural Universities and Indian Council of Agricultural Research (ICAR) have developed flood/drought tolerant crop varieties (rice, wheat, maize, sorghum, chickpea, pearl millet, barley, groundnut, soybean, jute, cotton, sugarcane) for different areas of the country.
Surprisingly, none of the websites/apps talk about these seeds on the platform. For instance, the Farmer's portal gives you a list of seed varieties to be grown in your state, but it doesn't highlight seeds that are drought tolerant. Pusa Krishi app on the other hand, is hardly of any use. The reason being, despite the Indian Agriculture Research Institute (IARI) in Delhi have plethora of seeds including flood/drought tolerant crop varieties, the app doesn't mention even half of it – forget providing information to the farmers on how to grow, when to grow and where to grow. Besides, half of their seeds are not available with the nearest distributor. Another reality is that these government institutes do not sell their seeds online.
Till now Digital India is without an ecommerce website where the farmers could buy seeds, fertilizers, nutrients, pesticides, machinery or even other farm related tools and items. This is one of the many reason why farmers do not have access to viable seeds under drastic weather conditions, even if there exists such seeds in the market. Besides, most of the distributors at the block or district level do not have the necessary seeds when required. And the ground reality lies in the fact that most of the farmers cultivate seeds that are easily available through these distributors only.
Just imagine, how things can change drastically if the farmers are provided with the information about flood/drought tolerant seeds varieties and then it is made available to them through e-commerce website, which then delivers right at the comfort of their home/farm through India Post? Won't the suicide scenario change in India?
Talking about farm suicides, one of the major reasons of farm suicides are loans. Now that small and marginal farmers do not get loans from bank, they are compelled to take loans from private moneylenders. This is why one farmer commits suicide in every 32 minutes in India. But what has Digital India done to solve the problem apart from launching Crop Insurance mobile app that only helps in calculating the normal sum insured, extended sum insured, and premium details?
Don't you think under the Digital India flagship programme, there should be a Peer to Peer lending platform where farmers can borrow loans from anybody who can lend them? Or a microfinance site like LendWithCare where people can lend individual farmers or a group with their money?
The current apps and websites by Digital India hardly helps Digital Agriculture or farmers in general. It is just the tip of the iceberg. In order to empower the farmers it is rather necessary that the government of India looks into the basic requisites of the farmers, feed them with real-time information that they need, give them an easy access to farm resources through e-commerce or (tie up with existing agro online market stores like Bighaat.com, Krushi Kendra), and come up with platforms that can give them easy loans. Thus providing practical solutions to the farmers by achieving the vision of Digital agriculture and Digital India in the real sense.