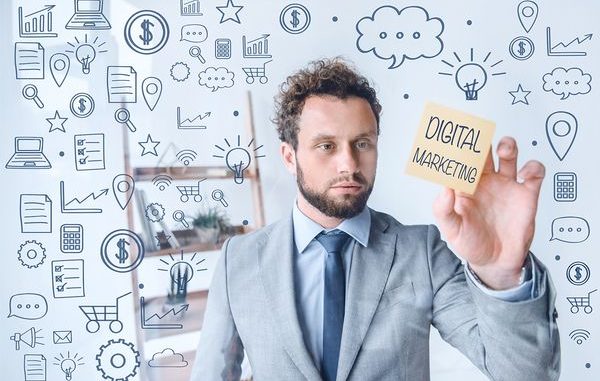 Digital marketing comprises of all marketing efforts that use internet and electronic devices. Businesses leverage uses digital channels including search engines, social media, email, and their websites to connect with their customers.
The fundamental objective of digital marketing is to promote brands through the various sources of media. Digital marketing has extended beyond internet marketing that it doesn't require internet.
The word 'digital' is another channel for marketing. It is a new approach to marketing, and through this, you can also understand customer behavior. It only requires companies to interpret and quantify the number of downloads of tweets on Twitter, apps on mobile devices, like Facebook and so on.
Who should opt for a career in Digital Marketing?
Those who are looking to further his or her career in digital marketing should take this course, generally those seeking leadership positions. Any of these roles can benefit from the Digital Marketing Specialist training:
Marketing Managers
Digital Marketing Specialists
Marketing or Sales Professionals
Management, Engineering, Business, or Communication Graduates
Business Owners or Entrepreneurs
Marketing Consultant
Why digital marketing?
The annual average salary of a 'Digital Marketing Head' is $102,358 as per Indeed.com
In the USA, there are 58,944+ jobs, and in the UK, there are 18,335+ jobs in Digital Marketing on Indeed.com
In India, there are 16,508+ jobs for Digital Marketers on Naukri.com
Average annual salary in the US is $111K – $153K
What will you learn in the program?
1. Marketing Fundamentals
In this course, you will be provided with the framework that will help you plan and organize your marketing approach. You will get familiar with the fundamental Digital Marketing and learn how to practically apply the things which you have learned in both B2B and B2C contexts.
2. Content Strategy
Content is fundamental for all marketing activities. In this course, you discover how to plan and design a perfect content for marketing, how to develop content that attracts the attention of the target audience, and how to measure the impact of content in marketing.
3. Search Engine Optimization (SEO)
Search engines are a quintessential part of digital marketing. Learn how to generate your target keyword list, how to optimize your search engine presence through off-site and on-site activities, optimize your website UX and plan and administer a link-building campaign.
4. Email Marketing
Email is an efficient marketing channel especially when it come conversion and retention stage of the client journey. In this course, you learn how to create and execute email campaigns, an email marketing strategy, create and measure the results.
5. Measure and Optimize with Google Analytics
In the digital marketing course, you will get familiar with the term Google Analytics which helps you to evaluate audience, measure the success and engagement efforts. You can also evaluate your user's conversions to your goals and use those insights optimize your marketing funds.
6. Social Media Advertising with Facebook Blueprint
Cutting through the noise in social media is challenging for everyone often, marketers use paid social media marketing strategies to expand their message. In this course, you learn how to advertise on social media and how to execute advertising campaigns that target most of the audience.