In the near past, I have gone through a blog shared in the newsfeed of FaceBook. It is connected to CEO Dan Price of Gravity Payments – the man with a golden heart.
This young corporate dignitary was drawing a huge salary of 1 million USD annually. He was having many underpaid employees. There was an acute problem of bad retention and unhappiness.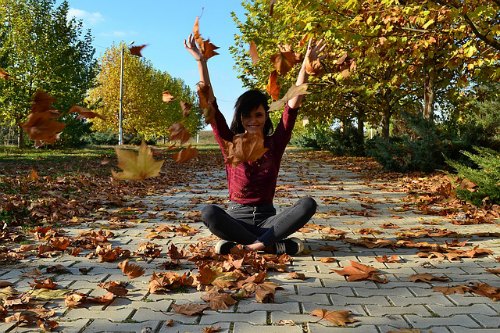 Salary and Employee Satisfaction
He made a uniform salary slab for everyone i.e. 70KUSD per annum irrespective of responsibility and accountability and further more decided to take the same compensation like an ordinary employee.
The  employees started getting double pay than the previous and they became so happy that they collectively gifted a car by saving few amount from their  respective monthly salaries. The rest is history in E-SAT i.e. employee satisfaction.
Any worker would be happy to hear such pathbreaking ideas. This kind of concept by Gravity Payments is actually a new discovery in the field of human resource management. If people under you are happy then it is assumed that they will be naturally more productive. For this you have to keep them happy and engaged. This is a long term investment which can yield best results.
The following lessons on Employee Satisfaction can be learnt from this case study of Gravity Payments:
If this kindly of universal salary divide will be there will no fight or war between colleagues regarding volume of work and pay. This is like almost every brother getting equal proportion. Hence there will be less conflict. The workplace will be happier than ever.
Boss like Dan Price had initially put himself in trouble but got the magnificent results after one year of experiment. He is now worry free about profit making because employees are putting their best at work.
Also Read: The Epicenter of Human Resource Renaissance in Indian Subcontinent 
He made all spotlights and branding happened automatically through this publicity stunt. There is a greater risk of reducing your own salary which may not be easy for any big shot  but the strategy has now a success story and Dan is trouble free for the rest of his life.
I am expecting this kind of magnanimity within Indian managers too. Hope there will be a new dawn after Dan. If winter comes can spring be far behind. Hence we can opt for this Kaam Ki Baat. Modiji what are you waiting for-One Nation, One Salary? The best is yet to come.
Recently a Gujarat-based gems and jewelry corporation has distributed flats and cars to its employees as Diwali bonus. Good or bad –please comment in the inbox below.
Normally Indian people are keen to enjoy profit without spending for salary and raw materials which is not profitable for visionary growth and lavish market share.
Investment in performers will give a good ROI. All can't be treated in the same bell curve and we are still adopting old obsolete methods when it comes to financial issues.
Also Read: Business Lessons From Grant Cardone & The Man Who Made Millions at 30! 
Please change your business mentality. Otherwise, the employees will change your positions ironically by kicking and leaving bad companies.