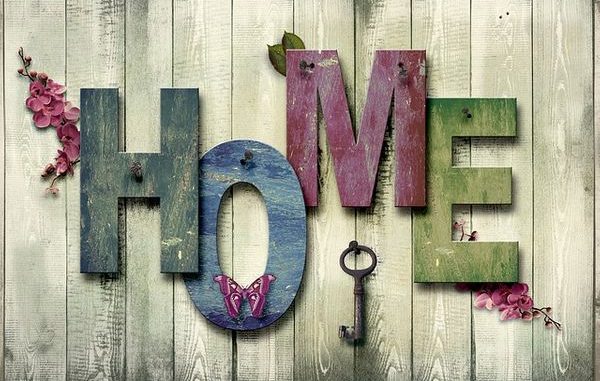 Buying a house is one of the most significant decisions of your life. Whether it is for your personal use, or as an investment, it requires meticulous attention to detail. And, with the variety of property options available today, it can get even more confusing to take a decision for first-time homebuyers.
Like for instance, if you are considering buying real estate in Thane area, there are a lot of premium housing projects in Ghodbunder Road like the Haware Citi, Dosti Imperia, Mahavir Kalpavruksha, Regency Heights and quite a few others that offer a life full of comfort and luxury. The compactly designed and spacious apartments come with all modern facilities needed for high-quality living. However, if you are a first-time buyer, even choosing from the best of the best list is quite a task
Yes, for a first-time homebuyer, the entire home buying process can get challenging and exhausting. Here's a simple homebuyer's guide that can help you find the property that is best for you:
Consider hiring a local agent
As a first-time homebuyer, you may want to hire a local agent with excellent business acumen on the current scenario of the real estate market. Their real estate experience coupled with negotiation skills can give you better home deals based on your requirements.
Evaluate your options
Once you hire an agent, they can partner with you in your quest to find the ideal home. Start by broadly looking at areas that fit key parameters of home buying. Look at the features, specifications and amenities offered by various housing projects to narrow your list to a top few.
Know your budget
Now that you have shortlisted a few properties find out the entire cost. Remember to factor in additional overheads such as stamp duty, legal fees, registration charges, etc. to arrive at the total value of the property. To understand the place better, you may want to revisit the area for detailed inspection.
Due diligence
When buying a property, check for crucial documents. These include title deed, NOC certificates and other approvals that help identify the property is undisputed and rightfully belongs to the developer. In case the property is in a housing society, check for occupancy and safety certificates.
Payment plan
It is advisable to discuss payment methods with your developer once you have finalised a property. For an under-construction property, payments are based on the progress of the construction. You could choose from a down payments plan, time-linked or flexi plan, which is a mix of the first two. In the case of ready-to-move-in flats, it is highly likely you may have to pay the entire amount in one go.
If you are self-employed and looking to buy a property in Mumbai on a home loan, you should consider home loans from financial institutions like Bajaj Finserv Homes & Loans because they give loans to self-employed people and also loans against property at interest rates that are quite feasible. Financial institutions like banks are quite reliable and give you several facilities like minimal documentation, personalized insurance plans, and convenient part prepayment and foreclosure facility.
Summary
Buying a property can be a hassle-free process, provided you enter the real estate world with preparation. Begin by hiring a local real estate agent who can act as a guide in finding the right property by using the technical expertise and knowledge of various localities. Learn more about different residential properties to know what would suit you best. You could also make a list of all the features you like and gradually strike out the ones that don't fit critical parameters.
Chalk out your finances and ascertain the amount of money you can commit to buying the property. Once you select a property, verify the builder's credibility by looking at their past projects, timely delivery, construction quality and such other factors. Lastly, discuss the payment method with the builder to determine how much home loan you would need and the down payment.
Also Read: Buying an Under-Construction Flat? 7 Questions You Need to ask the Builder