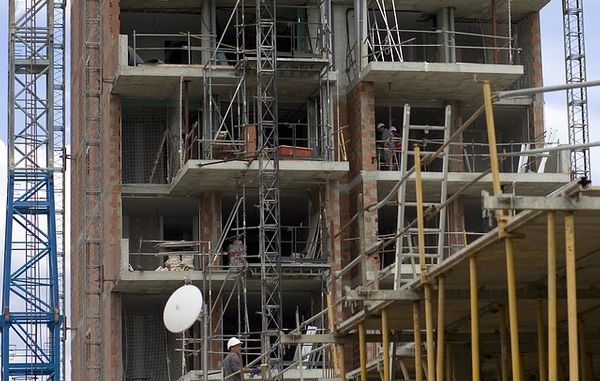 In this era of Internet, misleading and deceptive advertisement is one of the major concerns when it comes to buying a product. Interestingly, even the real estate industry is not sparred. While, the ads are not really a scam, the way it is advertised by the real estate agent and/or the real estate builder, the proposal is often a smart way to fool you especially if you are a first-time buyer and/or buying a home or a plot in a city that is totally new to you. Yes, Indian real estate ad tricks often include puffing (also puffery) i.e. exaggerating the product's worth especially if you are buying an under-construction flat.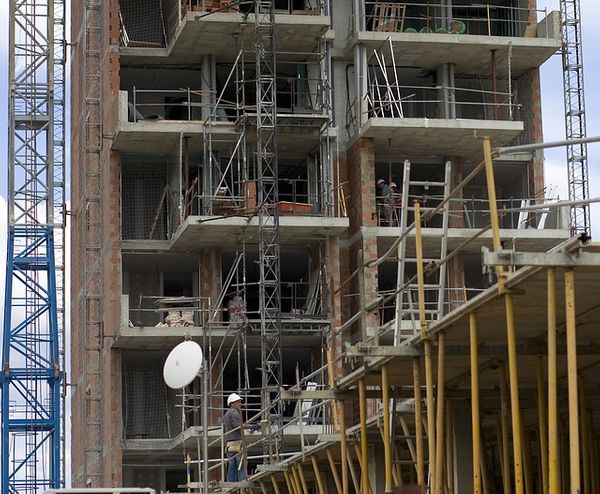 While, searching for my first purchase, I realized how ambiguous the ads and claims of the real estate builders. As rightly tweeted here –
Nearby is Misleading and Deceptive – Ask for Exact Location
Nearby is a broad term, it may mean 0.6km or even 6km. While, many of the sellers use this term to make their property attractive and saleable, do insist for the exact location. You can ask them to specify the exact distance from a specific landmark like a railway station, bus stop, school, hospital or even popular Hotels that are listed on Google Map so that you know where it is located. 2-minute drive is ambiguous and misleading as well because one can cover 1 to 2km in 2-minute drive.
Where is the Property on the Major Road that You Have Mentioned?
Real estate builders often advertise their property listing on the major road which makes it quite a lucrative purchase. However, most major roads are 15 to 50km long and encompasses areas that are highly developed and are expensive as well as those that are least developed and very thinly populated. Besides, the road is always far from the two cities that are mentioned in the road's name. The Thane-Belapur Road for instance starts at Kalwa and ends at Turbhe which is 8 to 9km from CBD Belapur.
What is the Carpet Area?
Often, builders and agents advertise the flat by stating its super built-up and built-up area without mentioning the carpet area. The carpet area is the area of your house that you can be used to lay/spread a carpet in the room. It is worth noting that the carpet area of your flat will be 30 to 40% less of the built-up area. Even if the builders say it is 20 per cent, take it around 30 – 40% as that's how things are. Make a deal only after the real range i.e. the carpet are fits your need and requirement.
While Buying an Under-Construction Flat Always Ask for Floor Plan
Before you rush into buying your 1BHK or 2BHK dream flat in an ideal location, do not forget to see the floor plan of your home. Floor plan is quite important if you plan to buy an under-construction home as it will illustrate the actual area and direction of your kitchen, living room, bedroom and toilet.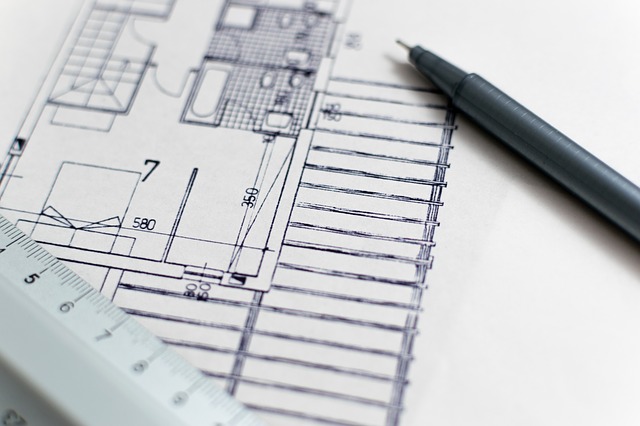 Also, the floor plan will tell you where exactly are your windows and balconies located. The position of windows and ducts are quite important especially if you are buying in the heart of a city as open space is a major issue. Many a times, no matter how lucrative the property is, the floor plan can ruin it all. So, before you even make a step to buy this home, insist for the floor plan.
Also Read: House Ventilation Tips: How to Improve Indoor Air Quality in a Room with No Windows
Jazzy Brochures are Cool but Ask for a Visit to the Actual Site
The greenery, the wide space along with ample parking space with no traffic and congestion will altogether take you on a different zone. However, project representation on a brochure is not same as the jazzy brochure illustrates. The real site would be quite different.
This is the reason why it is so important to do your booking only after visiting the actual site rather than paying the booking amount by simply watching a presentation or looking at a sample flat. No wonder, booking properties in real estate exhibition and expos is something that investors never do.
Don't Get Lured by Proposed or Upcoming Infrastructure – Question them about Ongoing and Approved Developments Nearby
Often, the real estate builders will make tall claims on how the area will be the next big thing by talking about some major upcoming developments nearby or maybe Asia's high-tech park or a ring road or a certain big-shot proposed project coming next to or nearby.
Well, first of all, nobody has any idea whether these proposed projects will be approved or not and even if it gets approved in 1 to 5 years, it will take at least 10 years to come into existence. Do not get lured by these proposed or upcoming infrastructure when buying an under-construction flat, as these are just promises. While, some of them might even happen in reality, many would be a distant dream.
Is It RERA Approved?
Before RERA (Real Estate Regulatory Authority) came into existence, a lot of buyers buying an under-construction flat ended up paying both the EMI of their yet-to-be-finished-home and the rent of their current home. However, with RERA coming into play, buyers can now be assured of timely completion and handover of their flats in the stipulated time-frame. This is the reason why it is important to ask builders if their under-construction property is RERA approved or not.
Also Read: Housing for All: Tracking the PM's Housing Programme
Besides, do not run for freebies, discounts and deals that the real estate builders are throwing at you for a limited time. You really believe that the modular kitchen, carats of gold and the free vehicle that is offered to you as a 'offer package' will not be included in the total cost of your purchase?