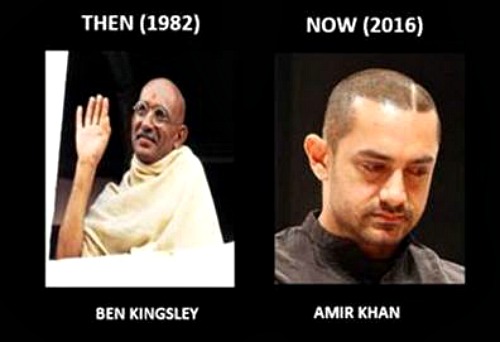 There are roughly two days left for Zee Classic to premiere my favorite film, Gandhi, and I'm already excited to watch Baapu's independence struggle all over again. Yes, in order to mark the occasion of India's 70th year of independence, Zee Classic gears up to premiere ' Gandhi film ', this Saturday, on 13th August at 8 PM in India's Finest Films and on Monday, 15th August at 9:30 AM.
But, while we wait for Saturday to arrive and for "the Great Indian Lawyer's fight for our freedom struggle", here we share our version of the film as we guess the Bollywood star cast of this classic if it was to be re-made in 2016!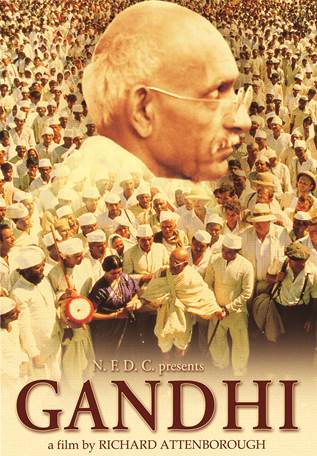 Aamir Khan as Mahatma Gandhi (played by Ben Kingsley)
I think Aamir Khan, the Bollywood perfectionist would be flawless as Mahatma Gandhi. After all, the Gajini actor is known for his chameleon skills as he adapts well to all kind of roles and characters. Aamir as Baapu will surely be a treat to watch now that we have already seen his patriotic version as Chandra Shekhar Azaad in Rang De Basanti.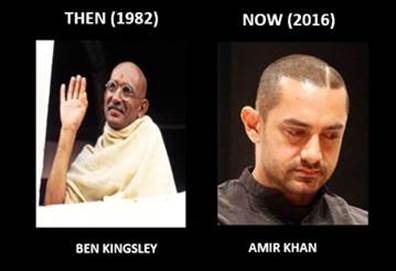 Gandhi Film 2016: Kajol as Kasturbha Gandhi (played by Rohini Hattangadi)
Who can play the role of Kasturba Gandhi, the wife of Mohandas Karamchand Gandhi other than Kajol -Bollywood's most acclaimed actress today! Kajol will surely pull off the role well as she'll bring out the importance of Baa in the life of Baapu. No wonder, we all know, Kasturbha Gandhi was Mahatma Gandhi's pillar of support and perhaps the only person who could disagree with him and even point out his mistakes.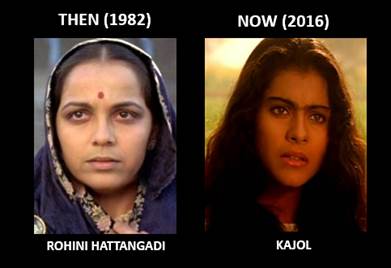 Tom Alter as General Dyer (played by Edward Fox)
Dreadful, shrewd, and terrible , General Dyer is frankly one of the characters we LOVE to hate! Only an International actor as talented and versatile like Tom Alter can essay the role of the evil man perfectly!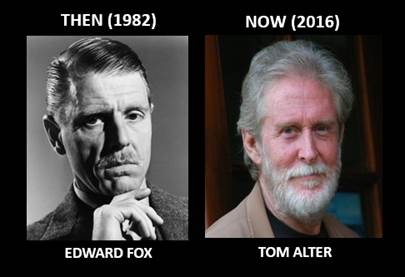 Saif Ali Khan as Jawaharlal Nehru (played by Roshan Seth)
Saif Ali Khan, the Nawab of Bollywood with his charming royal looks so apt, that is rather difficult to imagine anybody else but him essaying the role of everyone's favorite Pandit Jawaharlal Nehru!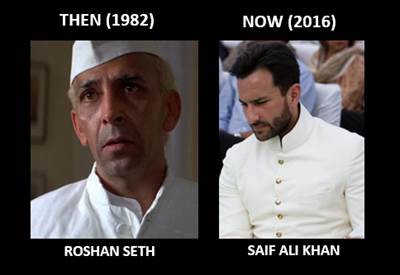 Paresh Rawal as Sardar Patel (played by Saeed Jaffrey)
Only the best character actor like Paresh Rawal in Bollywood can do justice to the role of Sardar Patel – the Iron Man of India in the contemporary Gandhi film.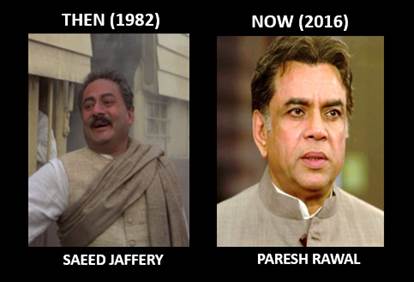 Irfaan Khan as Mohammed Ali Jinnah (played by Alyque Padamsee)
Irrfan Khan is a global Indian who will surely cut ice in this role as Mohammed Ali Jinnah. He has an ability to bring Jinnah alive on screen with his brilliant acting and equally amazing dialogue delivery.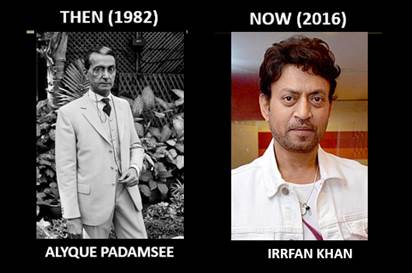 Rajat Kapoor as Lord Mountbatten (played by Peter Harlowe)
Rajat Kapoor is a brilliant actor with a great attitude on his face and he will look perfect as Lord Mountbatten, the last viceroy of the British Indian Empire!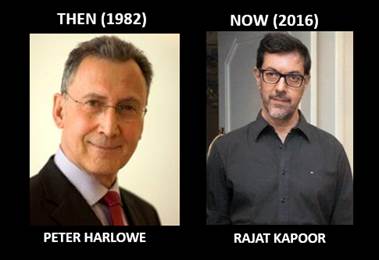 Ashutosh Gowariker as the Director of Hindi Film Industry's Gandhi Film
Finally, we would want the 1982 film to be remade by none other than Ashutosh Gowariker – who through his films is known to bring the lost eras to life. I feel he is the right person to recreate the same magic as that of Sir Richard Attenborough who did a phenomenal job right from the research to bringing alive the legacy of the father of our nation on big screen.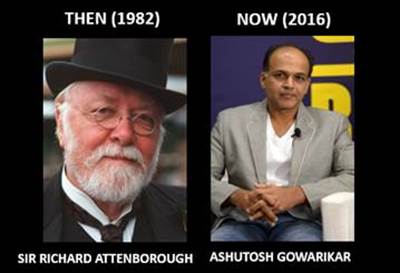 Bollywood really needs to think about making this film, after all, the story of Mahatma Gandhi – needs to be told and heard! Meanwhile, do tune-in to Zee Classic to watch Richard Attenborough directed 'Gandhi' on this Saturday, 13th August at 8 PM and Monday, 15th August at 9:30 AM.
Do Not Miss Reading 
Zee Classic to Telecast India's Finest Films – Watch the Best of Indian Cinema! 
10 Trends That Has Emerged Popular in Bollywood