Soon Dharma is going to be Bindusar's accidental wife in the serial Chandra Nandni. While the serial has its own twists and turns, we wonder if this is totally cooked up story or have certain historical resemblance with the real past.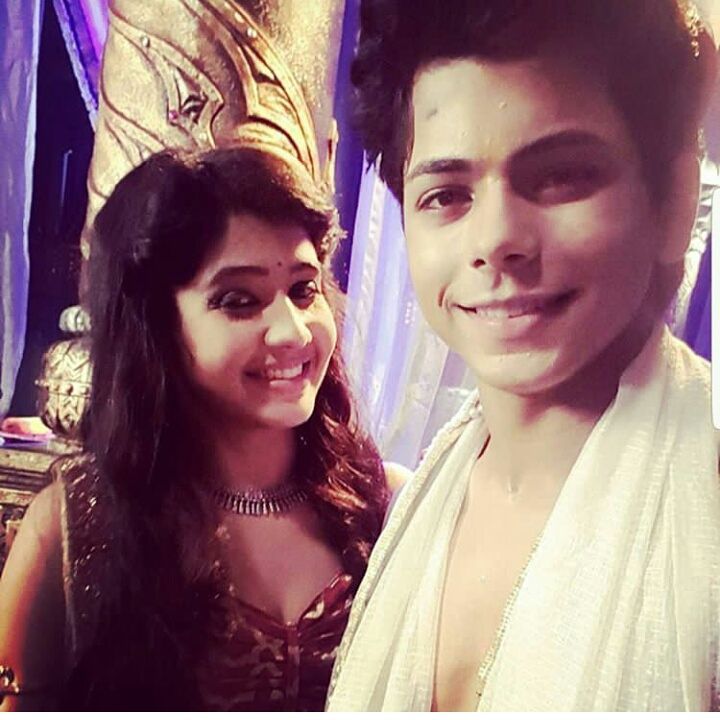 So, how did Bindusara marry Dharma?
Well, going by the available texts (Ashokavadana) Dharma aka Subhadrangi was a resident of the Champa nagar. She was a Brahmin of Ajvika sect. The Ajvika people were highly heterodox lots. They are also sometimes referred to as the wandering ascetics during the Mauryan era. 
According to the legends, when Dharma was born, an astrologer foretold her father that she would not only marry an emperor but also give birth to a future emperor. So, when Dharma grew young and attained the age of marriage, her Brahmin father approached Samrat Bindusar and offered his daughter in marriage to the Samrat. Next, Bindusar keeps Dharma in his harem. However, jealous of Dharma's beauty, his other queens asked her to do things related to a barber that off grooming hair, massaging the body etc.
Dharma would take care of the Samrat's hair and beard too. In fact, he was happy with her service and so one day he asked what would she want from him. To his surprise, Dharma asked for a son from him. This not only surprised Bindusar but also shocked him. Being a Kshatriya, he couldn't marry a girl of a lower rank. He assumed her to be one from the barber's family.
However, Dharma assured him that she isn't from any barber family but have been doing all this while because his wives asked him to do so. She then revealed her identity, that of a Brahmin girl and also reminded him that it was her father who had offered her hand to the Samrat.
Also Read: Life of Samrat Bindusara: Facts and History 
Hearing this Bindusara married Dharma. She then gave birth to two sons, the elder one, Ashoka went on to become one of the greatest Emperors of the Indian subcontinent, the younger one, Vitashoka is a highly renowned monk.