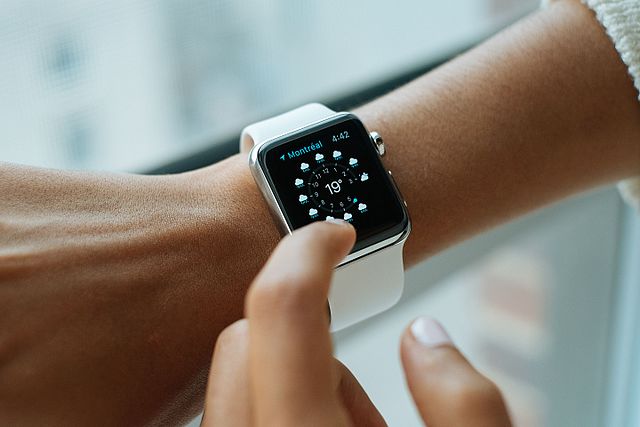 In the modern era, the taste and preferences regarding technology adoption is quite progressive and ever changing. Every product is getting upgraded day by day. Due to massive urbanization, the world has expanded  as well as shrunk in many folds.The article describes the pros and cons of a new technology called " Wearable Technology " in context to Indian sub-continent.
This term can be defined as any electronic product or gadget  which is just a combo of technology and fitness. Smart watches and google glasses are some finest examples where wearable technology has been used to attract the customers.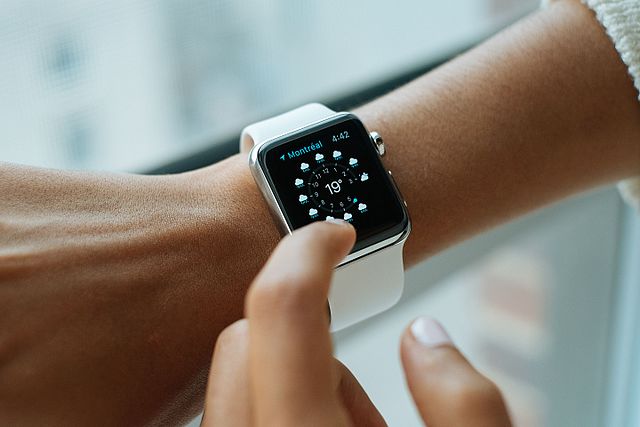 Image Courtesy: via Pixabay
Right now the technology is available to urban customers because of their higher disposable incomes. Others are not available to afford because of its high pricing structures. So a constant R&D is going on to make it more affordable for the layman.It's thus the technology that is playing our DNA ..even sleep habits to obesity everything can be regulated by your fitness bands.
Wearable Technology: The Players and the Trends
The major players of Indian wearable market are Mi, Samsung, Motorola, Fitbit, Xioami, GOQii etc. and as of now it has been marketed by sports merchandize marketers. Other garment manufacturers are slowly inclining towards this and very soon it will be available for all in near future.Right now all the fitness geeks are rewriting their priorities through this technology.
According to a press release by IDC,the wearable sales figure has crossed 400K units during the first quarter of 2016 and is likely to elevate further. Moto 360, Samsung Gear S2, Asus Zenwatch 2, LG Urbane and the Apple Watch-all these are inventions of wearable technology which have just become a catalyst & key drivers to healthier lifestyles of Indian consumers who are slowly getting health conscious.
Chronic diseases like Diabetes and Cholesterol are thus compelling Indian citizens to keep healthier habits which can just be facilitated by these wearable technologies. MRO, gaming, VR, LeChal Shoes, Huggies'sensor embedded diapers, AIQ's smart shirts, safe necklace. All are now available in your hands. So the whole world inside the cups of  your palm. So from Adnan Sami to Anant Ambani everyone has become a jabra fan to this technology in India. Wearable technology is connected to  any e- merchandise that is created to be worn by a male or female.
 According to a research by  IDTechEx analysts , the market will be worth over $30bn in 2016, and growing in three different phases: 10% annually to over $40bn in 2018, but then accelerating to 23% through to over $100bn by 2023, before slowing to 11% to reach over $150bn by 2026(Source:Report Linker.com)
Now let's study the plus and minus points from Indian perspectives.The major benefits are listed below:
It is just style quotient for anybody because of its global looks.

It is available just-in-time and is quite swift like air and water.

It allows you to access the whole galaxy and even many universes.You get closed to the mundane earth.

It's very prudent by nature.

It can save your money by dissociating your favorite physio from your health regimen.It can do everything

what

your gym instructor does.
The mother earth  is lovely but has got few bad boys in her womb.So the demerits are illustrated for the readers:
Consumers always get confused about its usability.

It's only available online , modern o2o format is yet to adopt it.

The wearable products are bit expensive and are not that multi-faceted.

In many

cases

the consumers

stops

using this product after initial usage.This is because they find it bit problematic to use and of course there is no massive awareness amongst the Indians.

No Indian experts are available in this field to safeguard your privacy concerns.For this again we -the people are not feeling that comfortable to buy.
But the technology is quite promising and will definitely be the technology of modern day in the ages to come.Feeling just so proud as an India because of the progresses to be made and changes to be done because of these  greatest WEARABLE TECHNOLOGY TRENDS of our time.
Do Not Miss Reading: 
7 Reasons Why It Is Awesome To Have a Geek Partner!