Being an introvert is not easy. At times it can be quite frustrating. After all, while we, the introverts have all the ideas and creatives, the extroverts take away all the attention simply because they are socially secure and have got the charisma to walk in any party and talk like a celeb.
And we being introverts simply mum, thinking what to talk and what to not. Yes, being an introvert can be a tiring process. Nobody looks at them, talks to them or worst, talk about them.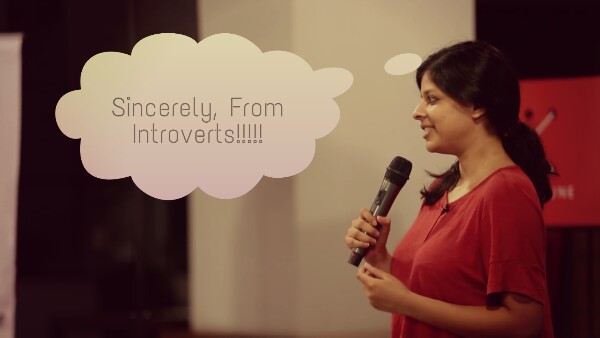 So, when Rajat Kapoor's 18 year old daughter Rabia Kapoor herself an introvert decided to raise a toast for all the introverts out there who hates every outgoing person in the world, we couldn't stop ourselves from sharing the video where she recites a thoughtful and witty poem which is nothing but an introvert's banter.
Go ahead and watch the video by Kommune India. Warning, it might offend the extroverts out there
Do Not Miss Reading:
Sun, Sweat and Service – 8 Ways How #famestars Expressed Their Gratitude to the Street Vendors!
Virginity Test for Women in India?