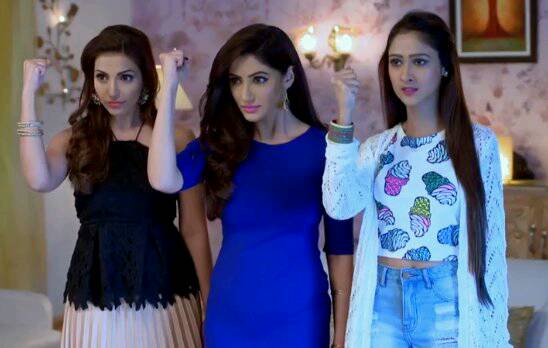 In the serial Ishqbaaz, one of the Nafratbaaz Romi is no more with Tia and Svetlana. Well, she thinks she has been cheated by the sisters as they didn't inform her about the death of Robin (who was accidentally killed by Tia herself).
Feeling used, she now wants to backout and teach them lessons by giving them their own dose of medicine. She now has a plan against them. Sounds interesting? Well, check out Ishqbaaz latest updates.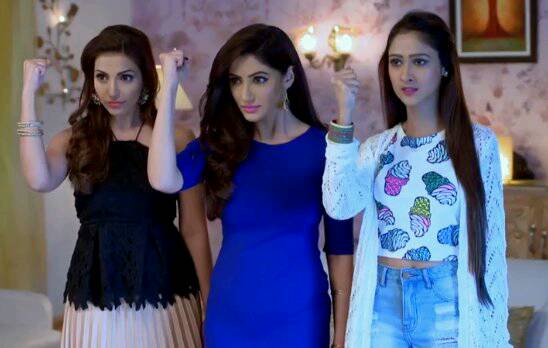 Romi Will Help Shivaay
In the last episode's precap we saw how Romi calls Shivaay Singh Oberoi as a stranger, in the coming episode we will see that Romi will help Shivaay get through what he wants from Mrs Kapoor (the Dai Maa's video). After all, this is the only reason why Shivaay has agreed to marry Tia.
Ishqbaaz Latest Update: Svetlana Will Kill Romi
According to Ishqbaaz latest gossip, before Romi and Shivaay's plan will work out, Svetlana and Mrs. Kapoor will know about it. They will kill Romi and the blame will go on Shivaay though nobody would believe it.
However, now that there is a news that Dushyant will arrive on the D-Day at the wedding mandap, things really look bright.
After all, finally, we hope Tia will be exposed post all this drama. How and when will the connection of Tia and Svetlana be exposed is still a mystery though.
Ishqbaaz Latest Updates: Tia to Ditch Shivaay at Mandap for Dushyant!
Are you excited to see this whole drama? What do you think – Will Tia be exposed? Will Romi leave enough proofs with Shivaay before she dies at the hands of Svetlana?