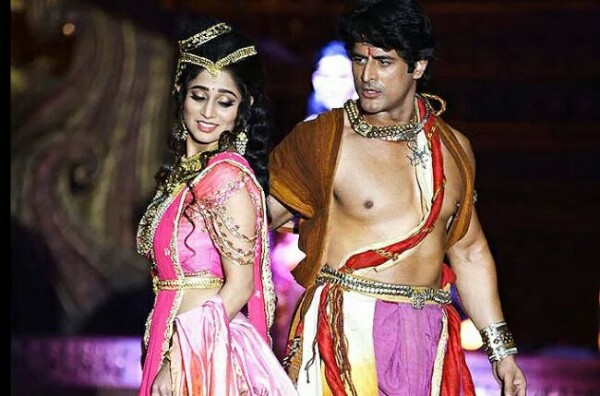 When the Bollywood film Asoka starring Shah Rukh Khan and Kareena Kapoor was released in 2008, historians around the world expressed their anger post watching the film. No wonder, the film not only deviated from the real history but also showed something that is totally untrue.
Well, the filmmakers showed Kaurwaki as a princess much to the annoyance of the historians. The reason being Asoka's wife Karuvaki was not a Kalinga princess unlike shown in the film. 8 years later, historians are still miffed and this time it is because of Chakravartin Ashoka Samrat serial where Karuvaki yet again emerges as a Kalinga princess.
Kaurwaki was not a Princess
According to evidence and historian M.N. Das, Kaurwaki, the second wife of Ashoka, the Great was not a Kalinga princess. She in fact was an ordinary girl, a daughter of a fisherman from Kalinga. Ashoka met Kaurwaki when he came to Kaling during his exile from Magadh. No, the two didn't meet during childhood as showed in the serial.
Also, if she was a princess of Kalinga, it is highly unlikely that Samrat Ashok would go for a massive war with Kaling. After all, the province would have become a friendly state. If not, we could have details about the same. However, we know nothing about it, making us feel that she cannot be Kaling princess unlike otherwise imagined in the film and serial.
Karuvaki was an Important Wife of Samrat Ashoka
Ashoka the Great in his life married ordinary women. His first wife Devi was a merchant's daughter and his second wife Karuvaki too was from the ordinary background. However, the two played an important role in his life. However, only Kaurwaki's name is mentioned in the Queen Edict where her contribution towards the society finds a mention.
This highlights how important she was to Samrat Ashoka. However, that certainly doesn't mean that she was Kaling's princess. Going by Indian and Foreign historians research, Kaurwaki was a fisherman's daughter. Wonder why the serial and film tried to deviate the facts, maybe to add some drama – What do you think?
Do Not Miss Reading:
Everything About Kaurwaki aka Karuvaki – Ashoka's Wife!
Real Reasons & Facts Why Samrat Ashoka Wanted to Conquer Kalinga!
Will Ashoka marry Devi first and then meet Kaurwaki?
 Editor's Note: NationalViews is a home for people with views and opinions that caters to the changing India. It is a place for the common men to articulate their views and opinions on any topic. A platform where you express and we publish. Mail us your opinion, views, and thoughts at editor@nationalviews.com and we will help you reach out to the masses.