As per Kundali Bhagya update, Janki has got her conscious back. Everybody is happy that finally, she is safe. However, despite her being awake, the lady cannot expose Prithvi and Sherlyn at the moment. Well, the reason being, she doesn't remember anything. Yes, all she remembers is Pragya and Bulbul. In fact, she questions who is Preeta.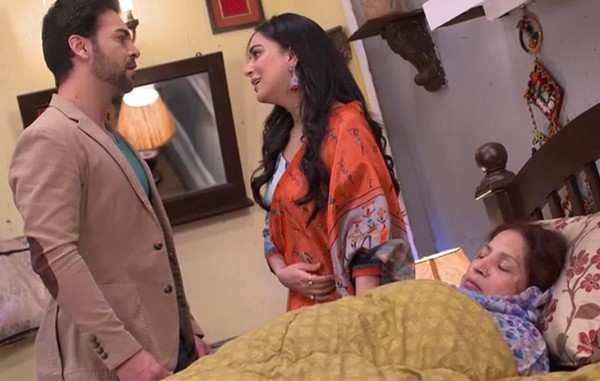 Now that this twist in Kundali Bhagya has saved Prithvi from getting exposed, we have several questions in our mind –
Kundali Bhagya Update: Janki Has Lost Her Memory
Janki woke up normally and started blabbering the way she used to. Everything seemed normal until Srishti asked her if she remembers anything about the fire in Kumkum Bhagya hall. No sooner did she ask this question than Janki's eyes went towards Prithvi. However, none of the members standing there including Karan and Rishabh could understand her gesture towards Prithvi.
Next, Janki immediately reacted in a way that showed she remembers absolutely nothing, giving an indication to everybody that she has lost her memory.
Kundali Bhagya Update: Is This Memory Loss Only a Drama?
The way Janki behaved after seeing Prithvi in a way makes us believe that the lady is acting to lose memory so that she can expose Prithvi without bringing any damage to her. Obviously, Prithvi will never spare Janki if she acts that she knows everything. So, we believe that it is her plan to not only protect herself from Prithvi but also expose him in front of everybody with enough proofs.
Also Read: Karan Will Marry Preeta by Swiping Prithvi at the Mandap?
Nevertheless, acting as if she knows nothing will obviously allow her to work against Prithvi so that she can expose Prithvi with enough evidence. What do you think – Have Janki really lost her memory or is she only faking it to fool Prithvi?