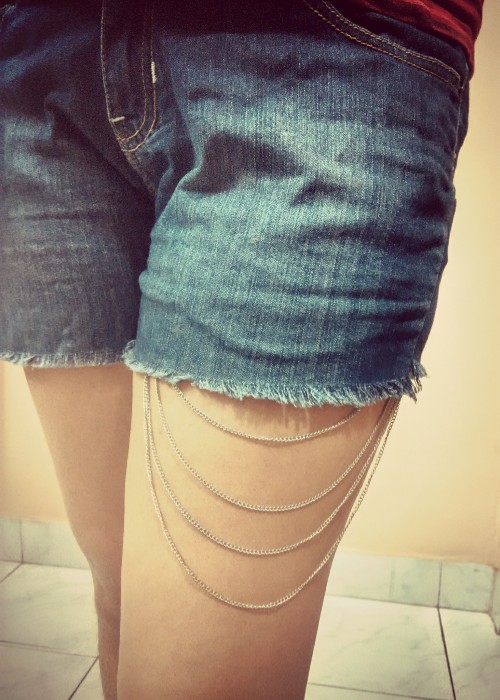 Often, we try to stand out from the crowd by trying 'out of the box' fashion trends. After all, every girl craves to own accessories that are latest on the fashion map. If you too fall in the same category and are dying to wear a quirky accessory this new year's eve, we have something in store for you to take the fashion world by storm.
Leg Chain – The Latest Quirky and Bold Accessory
Yep, its time to say goodbye to all those boring mainstream jewelries. Leg chain is the newest accessory on every girl's wish list.
You can either drape it on your bare leg or on your thigh, and let the chain brush across your suave skin.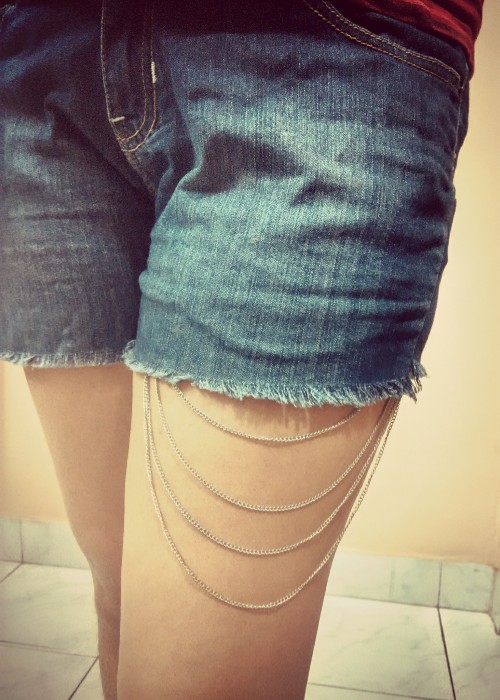 Or simply wear the metal over your jeans/Jeggings and give a rocky edge to your simple pair of jeans/Jeggings.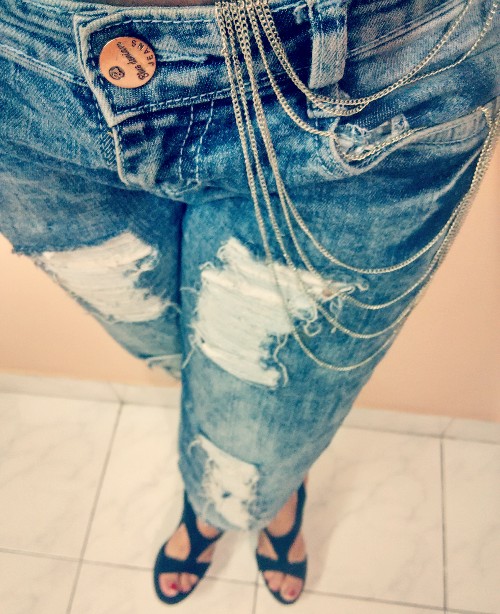 Just attach this offbeat jewelry under your shorts, mini skirt, dress or anywhere you want, and sparkle up a plain outfit into an attention grabbing outfit. Nevertheless, these blingy leg chain aims to add elegance and some flicker to your chic style.  However, ensure you don't over accessorize it.
Leg Chain – Do It Yourself Girl!
We often come across these kind of funky jewelry in shopping malls and are even keen to buy them. However, the price tag doesn't allow us to do so. Yet, we girls are desperate to get something similar to add some punk to our dress. But, as far as the leg chain is concerned – Do it yourself girl! Yes, you can! Simply, take a necklace, attach it to your jeans, and you're good to go –
We all saw Jacqueline rocking this leg chain trend earlier this year.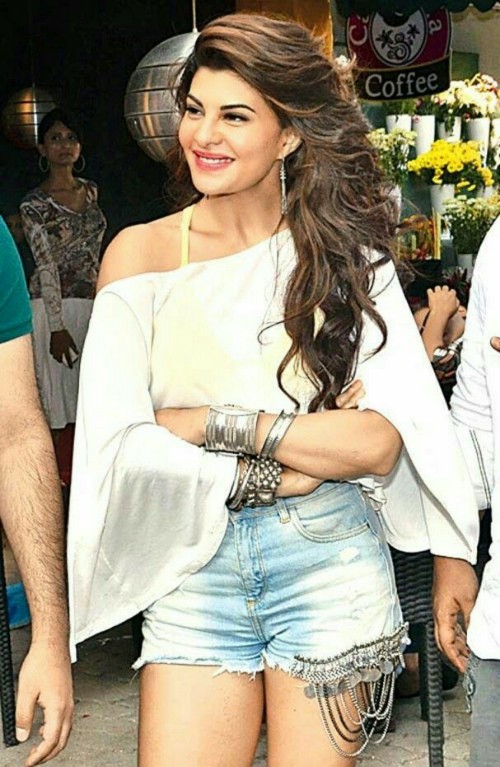 Image Source: T-Series via Youtube
Image Source: T-Series via Youtube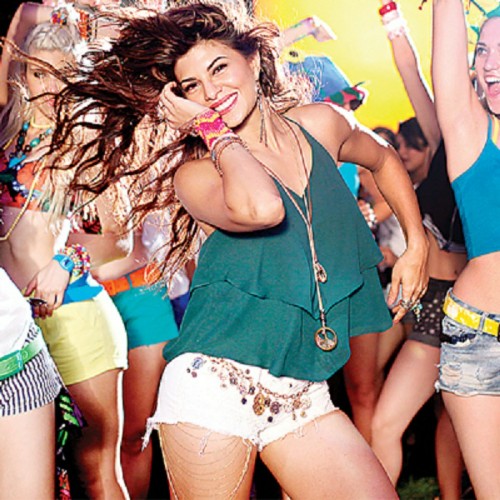 Image Source: via Bollywoodlife.com
And now Kriti Sanon's hipster look in the song  Manma Emotion Jaage…
Image Source: via NDTV
This leg chain has to be a part of your New Year's Eve outfit. Try it out – It's awesome. I dare you. Feel good, be confident and let the leg chain glam up your entire look. Go Girl, be a trendsetter!
Do Not Miss Reading:
The Lace Insert Trend – It's Here to Stay
5 Simple Grooming Tips for Men To Look Sharp