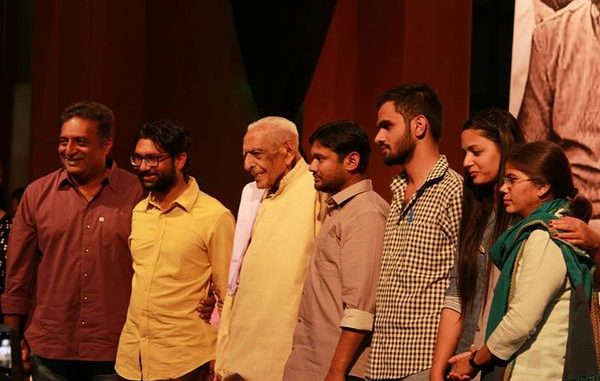 Recently, Shehla Rashid brought to everybody's attention how she is being threatened over SMS by a certain Mafia Don Ravi Pujari. Although, she got the SMS after Umar Khalid's attack on August 13 that threatened her, Khalid and Jignesh Mewani, this isn't the first time that a threatening SMS was sent that mentioned the trio. 2 months ago, Jignesh Mewani got a similar SMS from Ravi Pujari that not only threatened him but also Umar Khalid. Post which Khalid wrote to the Delhi Police for protection.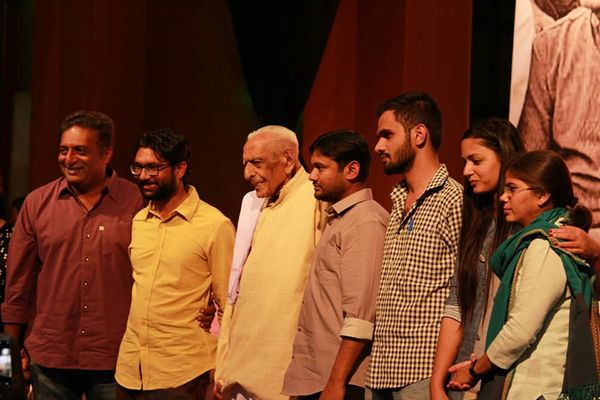 So, who is this Mafia Don Ravi Pujari who is threatening Jignesh Mewani, Shehla Rashid and Umar Khalid?
Well, Ravi Pujari is a Mumbai-based now a fugitive gangster who is known to threaten people over calls and SMS. In the 1990s he threatened real estate builders and extorted money from them. He was once associated with Chota Rajan gang but started operating independently after Dawood planned his attack on Chota Rajan. He is currently based in Australia from where he sends his threat SMS and calls.
From 2000s, he started targeting Bollywood actors and producers. Over the years, he has not only threatened Shah Rukh Khan, Salman Khan but also allegedly planned to kill producer Mahesh Bhatt, calling him anti-India and an agent of ISI in 2006. In 2014, his gang members also opened fire outside the house of producer Karim and Ali Morani.
In another incident he called up Mahesh Bora, the lawyer of Salman Khan and threatened to kill him if he didn't drop the blackbuck poaching case. He warned him of dire consequences even if tries to attend the court on Salman Khan's behalf. Recently film producer Satyendra Tyagi was arrested for threatening Remo D'Souza and his wife by taking the help of Ravi Pujari.
A Bollywood lover, he has made extortion calls to many people – From Karisma Kappor's ex-husband, Sanjay Kapur to singer Arijit Singh. Amusingly, when Arijit's manager told him that they won't be able to pay Rs. 5 crore, he asked him for two free shows from Arijit.
A Self-Styled Hindu Mafia Don, Ravi Poojary Even Threatened Kashmiri Hurriyat Leader
Operating from Australia, Pujari styles himself as the patriotic underworld Hindu don. In the year 2009, he made some calls to the media and claimed that he had ordered to kill a certain builder who despite being a Hindu was giving hafta to Dawood Ibrahim.
He also threatened Kashmiri separatist leader Syed Ali Geelaniand warned him not to incite the students of JNU against the nation. Before that, he also owned responsibility for attacking Majid Memom, the renowned criminal lawyer for defending the accused in 2002 Ghatkopar bomb blast. He claims that Memom has close ties with Dawood Ibrahim and Chotta Shakeel.
In 2014, the lawyer of Yasin Bhatkal too received death threats from Pujari for representing the founder leader of the proscribed terrorist organization Indian Mujahideen (IM). Through calls and messages, advocate MS Khan was warned that if he appears for Bhatkal's case, he or his family members will be killed.
Threatened Sanjay Nirupam for Questioning Surgical Strikes
In 2016, he threatened Sanjay Nirupam when he questioned surgical strikes. Interestingly, Pujari called a media house and told a reporter that he will not leave anybody who says against India and the soldiers standing on the border no matter how strong they are.
From June 2018, he started sending threats over phone to MLA Jignesh Mewani telling him to stop giving provocative speech or else he'll shoot him. When TOI contacted Pujari he not only confirmed the news but also said that Mewani is playing with the innocent Dalit people. It was in one of these phone calls and SMS that he even took Umar Khalid's name.
Mafia Don Ravi Pujari – Early Life and Family Life
Pujari is from Malpe in Udupi district of Karnataka and started working at a tea stall in Andheri, Mumbai. He found his calling in criminal activities and was a small time criminal until he shot a rival Bala Zalte, brother of Bandya Zalte. Soon, after this he joined the Chota Rajan gang and went to Dubai where he extorted hoteliers and builders.
His wife Padma Pujari stays in Singapore. The couple has three children – two daughters and one son. Padma Pujari has police record too. She was arrested in 2005 after she submitted fake documents for obtaining passport. She is on a lookout notice ever since she disappeared in 2006 on receiving bail in the forgery case. She fled out of the country through Mangalore by making another passport.
buy Fluoxetine online
Zovirax no prescription
buy Levothroid no prescription