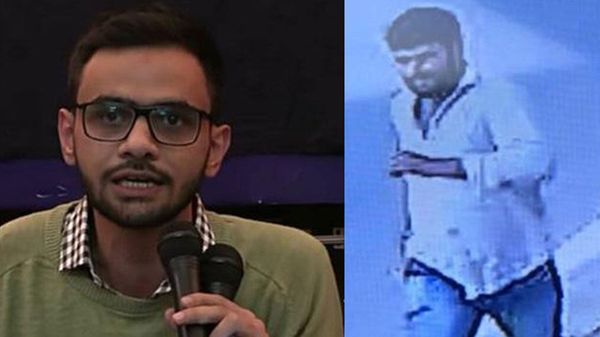 A day before Independence Day, an attempt was made to attack Umar Khalid in a high-security zone of the Constitution Club in the capital city where the JNU student activist had come to attend an event titled Khauf se Azaadi (Freedom from Fear). While, Khalid escaped unhurt, the incident shook him completely. With him, the entire nation is stunned to see bullets being replaced by mikes and pen to express a counter opinion in order to prove one's point.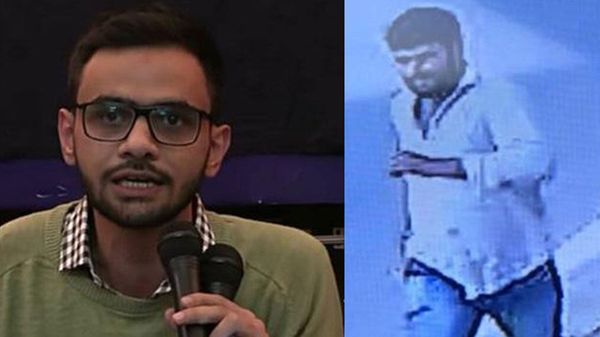 Who Attacked Umar Khalid? Why Was He Attacked?
At around 2.42 pm, a man in a white shirt approached Khalid who was sipping his tea at the tea stall with his two friends – Banjyotsna Lahiri and Shariq. He not just had a scuffle with the JNU student but also pushed him on the ground. Next, he aimed the gun at Khalid, and Khalid tried to keep his gun-toting hand away. When Khalid's friends managed to intervene and push the assailant aside, the pistol slipped off his hands and he started running from the spot.
While, the news spread like wildfire an Indian Express reporter shared a CCTV footage of the accused caught outside the Constitution Club.
#BREAKING: @IPSMadhurVerma has confirmed they have found #CCTV #footage of the man accused of attacking #UmarKhalid outside the #ConstitutionClub.
Image of the #assailant. @IndianExpress pic.twitter.com/c4gPAazF0u

— Mahender Singh (@mahendermanral) August 13, 2018
Next, a day after the attack, two men claimed that they attacked Khalid in a video which is 4 minutes and 31 seconds long. They identified themselves as Naveen Dalal and Darwesh Shahpur. Soon, Khalid too said that one of the two in the video was the one who attacked him (Naveen Dalal who was seen wearing saffron robe). The two claimed that the attack was an Independence Day gift to Indians. Though they said they would surrender, they didn't. Eventually, the Police detained them and a case under section 307 and Arms act has been registered.
A Quick History of Umar Khalid's Attackers – Naveen Dalal and Darwesh Shahpur
The duo is from Hissar, Haryana. Both are the members of Gau Rakshak Sena. According to the Facebook timeline, Naveen Dalal, the man who attacked Umar Khalid at the Constitution Club is the chief of the Gau Rakshak Mandal in Haryana area.
This is not the first time that Naveen has been arrested. 4 years ago, he was arrested for being one among the 40 people that entered BJP's office with a severed cow head. According to a tweet by Umar, the assailant in the past was also seen along with Suresh Chavhanke, the CMD and Editor in Chief of Sudarshan News – a Noida based TV channel.
The person who attacked me (on the right) with Editor in Chief of Sudarshan News, Suresh Chavhanke. No further comments!!! pic.twitter.com/IfQBwLNcwA

— Umar Khalid (@UmarKhalidJNU) August 16, 2018
Post which the two even had some Twitter dialogue –
इसमें कोई शक नहीं कि मैं राष्ट्रद्रोहियों का सबसे बड़ा दुश्मन हूँ ..लेकिन मेरी जंग आतंक के आकाओं से है, मामूली प्यादों से नहीं. तुम जैसों के बारे में सोचना भी मैं अपने अमूल्य समय की बर्बादी समझता हूँ.. मेरा तरीका व रास्ता भी अलग है. #BindasBol #VandeMataram https://t.co/fn9KYooWaK

— Suresh Chavhanke STV (@SureshChavhanke) August 18, 2018
इसमें कोई शक नहीं के आप सबसे बड़े बेवकूफ हो, जिसको लगता है की जनता सच और झूठ में फर्क नहीं कर सकती। इतनी बेवकूफी दिमाग पें असर करती है…अपने मानसिक संतुलन का ध्यान रखिए! @SureshChavhanke https://t.co/84BapSkQ1S

— Umar Khalid (@UmarKhalidJNU) August 18, 2018
While, Darwesh Shahpur wasn't the man who attacked Umar, according to the Police, he was present at the site but didn't attack Umar. The two went separate ways and later each other in Haryana.
Although whatever the two have done is highly shameful, they call themselves as 'Proud Indians' and have been shouting slogans like 'Inquilab Zindabad'. Unfortunately, their viral video post on Facebook have several comments that appreciate their act of attacking Khalid. Shockingly, they even call him the second Bhagat Singh, claiming how proud they are of him. What a shame!
Besides, Khalid, who was called as mad dog and anti-national by his attackers have asked Police protection two months ahead of this incident after Jignesh Mewani got a life-threatening SMS from Mafia don Ravi Pujari that included Khalid's name too. Shehla Rashid who got a SMS by Pujari post the attack on Umar that yet again had name of Khalid and Mewani, have filed a complaint against the Mafia in Srinagar.
Meanwhile, got this death threat from right-wing Hindutvawadi fundamentalist Ravi Poojary. He warns Umar Khalid, Jignesh Mevani and me to shut up!

Threat by SMS #DigitalIndia pic.twitter.com/NaC0m3nb5M

— Shehla Rashid (@Shehla_Rashid) August 13, 2018
Buy Jelly Cialis
Flomax no prescription
buy bupropion online