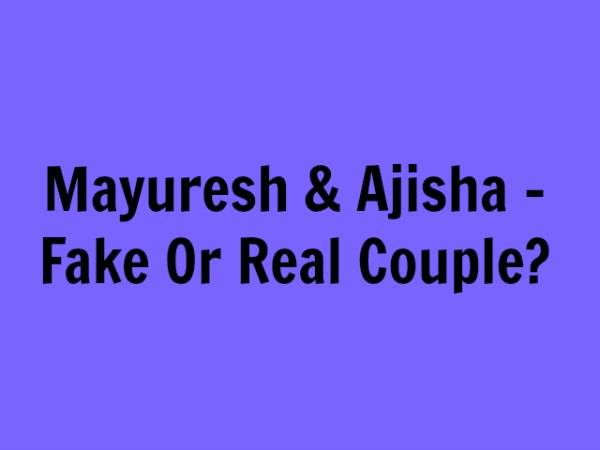 The wild card entrants Mayuresh Wadkar and his gf Ajisha Shah in Nach Baliye 7 have been keeping low right from the very first day of the show. When they made their entry, the entire focus shifted to the other two glamorous couple Parag – Shefali and Sana – Deepesh. Worst, even the Nach Baliye 7 cameras didn't focus much on them during the Daily Punchama until of course the IQ Love challenge where "Ajisha" became the center of attraction, luck by chance.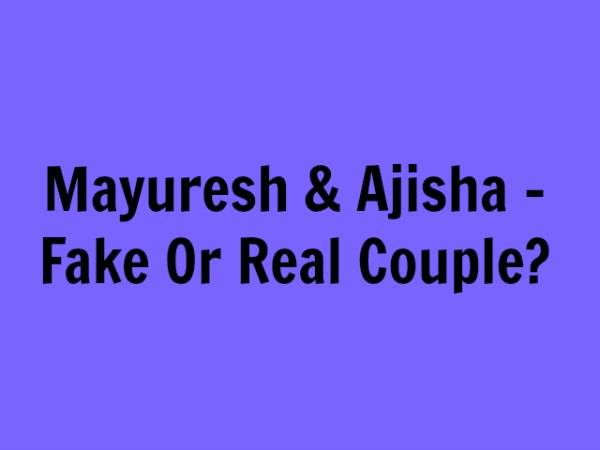 While, the Polygraphic Test has concluded that Mayuresh and Ajisha are not really a couple, here we give you reasons why the couple possibly cannot be a fake couple at all:
Mayuresh Is Already a Famous Dancer – he doesn't need a

so called

'Nach Baliye' to prove his mettle
We all know that Mayuresh Wadkar is a very good dancer. What's more, he is already popular and people know what capabilities he has as a dancer. That being said, if Mayuresh Wadkar and Ajisha were not in a relationship, there was no point in coming to the show, because as mentioned above the show hardly make a difference in Mayuresh's career as a dancer.
If it was fake, Mayuresh Wadkar would prefer a better dancer or maybe his ex, why

Ajisha

?
Ajisha Shah is not that great when you compare her dancing skills with Mayuresh. This questions the allegations that the couple is fake and not real. Logically speaking, if Mayuresh and Ajisha are not a couple then the basic question arises – Why Mayuresh chose Ajisha to be his partner when he could select any good dancer to come onboard with him on Nach Baliye.
If they were in a fake relationship,

Ajisha's

mother and brother would never become a part of the show
Karishma Tanna was right when she said she doesn't want to give much importance to the machine, because this machine was indeed weird. We strongly think, either the testing was not done in a proper way or it had some loopholes, otherwise why would Ajisha's mother come on a show and get emotional when she knows that her daughter is dancing with her fake boyfriend?
Ajisha

is not a TV celeb who can do anything to be in news
In the previous seasons there were plenty of news that many of the so called couples were not actually couples. In fact, they partnered only to come on Nach Baliye. We have the best example, and that is Mr. Karan Patel who is co-hosting Nach Baliye 7. While, these TV celebs signed the show only to get their own fair of attention, I don't think so a girl like Ajisha craved for that attention before joining this reality dance competition.
If an unmarried couple does not get cozy or refrain from displaying their affection publically, then it doesn't mean they are not in a relationship
Not all couples can get cozy and comfortable with their partners on a national Television. However, that doesn't mean they are not at all a couple. People in the industry usually hide their relationship, but when a couple is coming forward and declaring that we are a couple, I wonder why the people are being so judgmental about it.
Here we just draw some possibilities why Mayuresh Wadkar and Ajisha Shah can be a real coupleWhat do you think about the same? Do you think they are a genuine couple or you go with the belief that they are a fake couple who have come together only for the sake of Nach Baliye 7?
Do Not Miss Reading:
8 Reasons Why Himmanshoo Malhotra and Amruta Khanvilkar Will Win Nach Baliye 7
Everything You Wanted to Know about Upen Patel and Karishma Tanna's Live Engagement