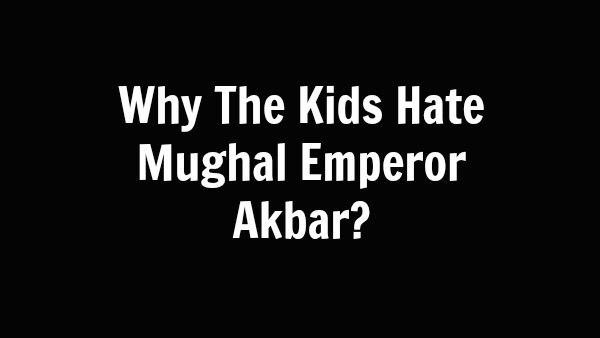 As a kid, I had a pretty positive image of the Mughal Emperor, Akbar the Great. When I grew up and started reading history and fabled Akbar – Birbal stories, my interest in him grew even more, and I never questioned his greatness. However, it is not the same case with the kids of the 21st century. Thanks to the Maharana Pratap serial the kids who are yet to read History already hate Akbar, the great.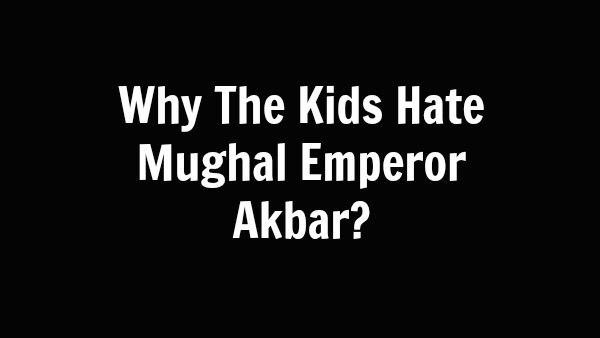 Yes, these kids neither needs RSS nor Rajnath Singh, to prove them why Akbar was not so great ruler, they are already witnessing it on TV. Credits to the eye-opener Contiloe Productions, who have made this possible (Pun Intended!)
Here we share the reasons why the kids hate Akbar
Because The Maharana Pratap Serial Shows Him as a Merciless Ruler Who Takes Pleasure in Killing Hindus
The Maharana Pratap serial that airs on Sony TV and stars Ssharad Malhotra in the leading role has a biased approach towards the entire 16th century narration. The serial in order to reveal the atrocities done by the Mughals is going a step ahead, even beyond the history. It is leaving no stones unturned in showing how Akbar was not only a merciless ruler, but also a murderer of Hindus.
Because the Serial Exhibits how Akbar was Jealous of Maharana Pratap and wanted to finish him off, by hook or by crook
While, we all are aware that Akbar wanted Maharana Pratap to submit himself like the other Rajput kingdoms, never did we know that the powerful Akbar was jealous of Maharana Pratap. To our surprise the show continuously focus on the jealous side of Akbar. On the contrary, it is widely known that Akbar had huge respect for Maharana Pratap whom he considered as his equal. This is the reason why he always wanted him to join hands with the Mughals. However, we are still grateful to Maharana Pratap that in spite of facing so many hardship, he never submitted himself.
Akbar Is a Characterless Emperor who lust Women
The serial not once but many a times displayed how Akbar was a characterless man who lusted every woman. While, those days were different and a king had a right to almost any woman he laid his eyes on, the serial portrays Akbar in very negative light which is ought to distraught any kid's mind. Now tell us what the kids will feel if they see Akbar as the Hindi film's badman Gulshan Grover.
Besides, there is no focus on the beautiful relationship Akbar shared with his three main wives – Ruqaiya Begum, Salima Begum, and Jodha Begum which would hint the kids that he wasn't as bad as they are thinking.
Akbar in the Maharana Pratap Serial Not Even Respects His Own Elders
History is evident to witness how Akbar had enormous love and respect for his Khan Baba – Bairam Khan. However, here in the serial, Akbar do not even think twice before insulting him. What's more, it was rather disgusting to watch that Akbar and Bairam Khan vouched for the same girl.
Because Akbar's Only Aim in Life is to kill Maharana Pratap
It is rather very funny to see that the serial's Akbar do not think about anything but how to kill Maharana Pratap. However, since these kids are too small who are not even reading the History books now do not even have the slightest idea that Akbar did several things beyond handling Mewar and our first freedom fighter Maharana Pratap.
Do Not Miss Reading
5 Reasons Why You Shouldn't Watch Maharana Pratap on Sony TV
Lesser Known Facts about Helena, Chandragupta Maurya's Wife