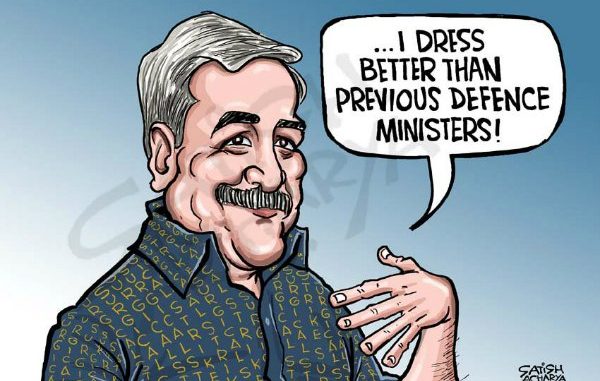 Lt. Gen. Prakash Katoch nailed it down the true face of the 'Military Loving' Narendra Modi Government.
It is not only sad, but outrageous how the Ministry of Defence (India) under Manohar Parrikar is ruining not only the morale of the men by policies which insult them, but also how false promises are creating a smokes screen to fool the citizens of India.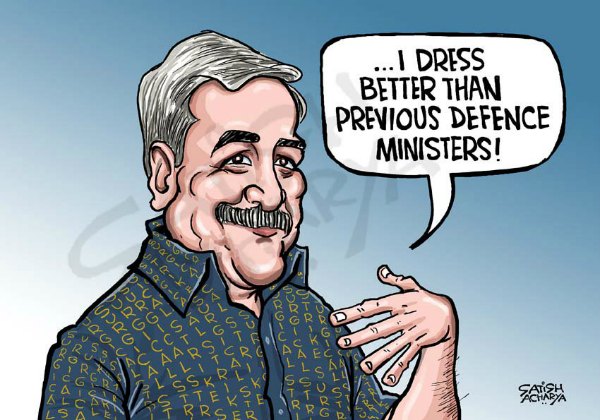 Some of the major issues with the Narendra Modi government are:
1. The row over OROP
2. The 7th Pay Commission disparity
3. The scrapping of Disability Pension & then the U-turn on it
4. The latest degradation of Military Ranks with respect to their civilian counterparts
5. The age old vacant post of "CDS"
6. Ignoring the recommendations of several committees, even the Kargil committee report is still ignored.
7. The politicization of Army
8. The Make In India not inclusive of the Defense Forces, but 'Ambani's Reliance Group'
9. Still the non-procurement of defense equipment, even the most important 'Bullet Proof Jackets'.
These are some of the points the article covers in a very simple way.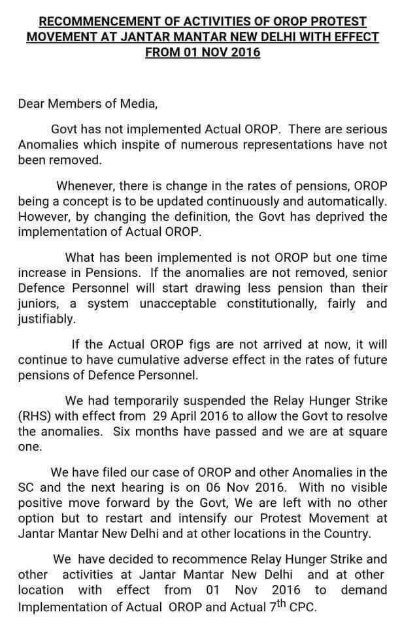 Below is a sarcastic way of seeing at it quoted by Lt. Gen. Prakash Katoch in his article – How the Anti-Military Constituency Is Preventing India From Becoming Global Defence Player
'That the prime minister is indifferent to the military, hailing from a state where not many still join the military; that the defence minister has little knowledge of matters military, even though he boasts he made the military realize their capabilities and that the RSS is behind the success of the surgical strikes; the finance minister continues smarting because of the inglorious electoral defeat he suffered at the hands of an army veteran; and, the National Security Advisor is getting back at the army for not promoting his father beyond the rank of major.'
This government calls itself the most "Military Friendly" and who claims 'Respect' the soldier, (it seems the government only respects when the soldier is dead.) What all is happening is beyond repair in some way & cheapness of the lowest order.
Also Read: Defence Minister Manohar Parrikar Exposed: Check the Number of Army Jawans Killed 
Have some shame Manohar Parrikar.