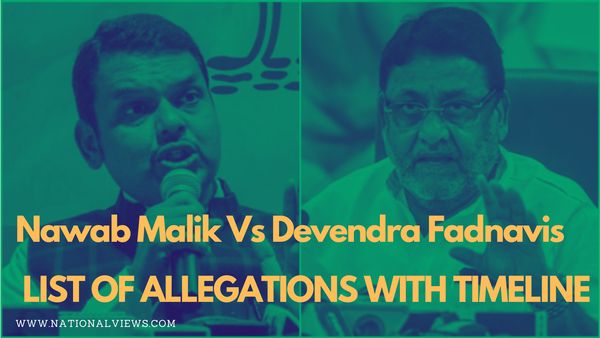 Ever since the Cruise drug Party case came into light in which Aryan Khan was arrested, NCP leader Nawab Malik has been quite vocal. It was the Maharashtra Minister who raised allegations on Sameer Wankhede and even questioned the way in which he was recruited to the post of Zonal Director at NCB along with his links to International drug mafia. The allegations took another route and became Nawab Malik Vs Devendra Fadnavis controversy when the NCP leader alleged that the 'entire drugs game' was due to the former Maharashtra Chief Minister.
Since then, there have been lot of allegations that were made from either side and here we share them one by one –
It all started when
Nawab Malik Shared Photo of Alleged Narcotics Dealer with Devendra Fadnavis & His Wife Separately
Sharing a certain Jaideep Rana's photo with ex-CM and his wife in two different photos on his Twitter Timeline, Nawab Malik claimed close ties between them. Currently in jail for a drug trafficking case, Malik demanded an answer from the minister of opposition regarding his connection with the accused.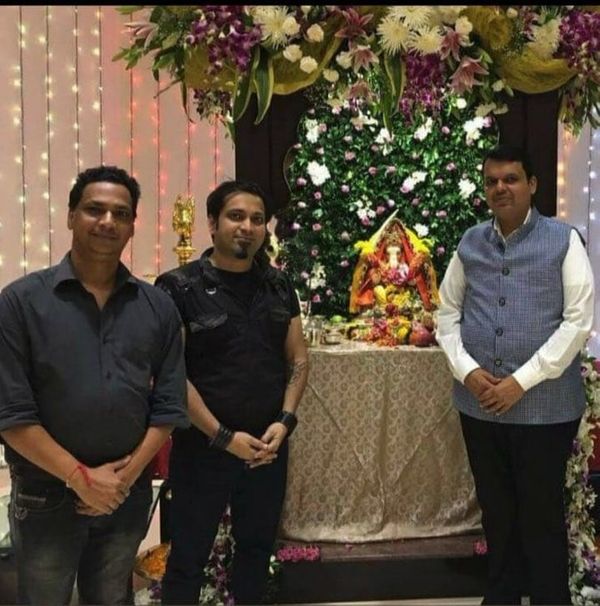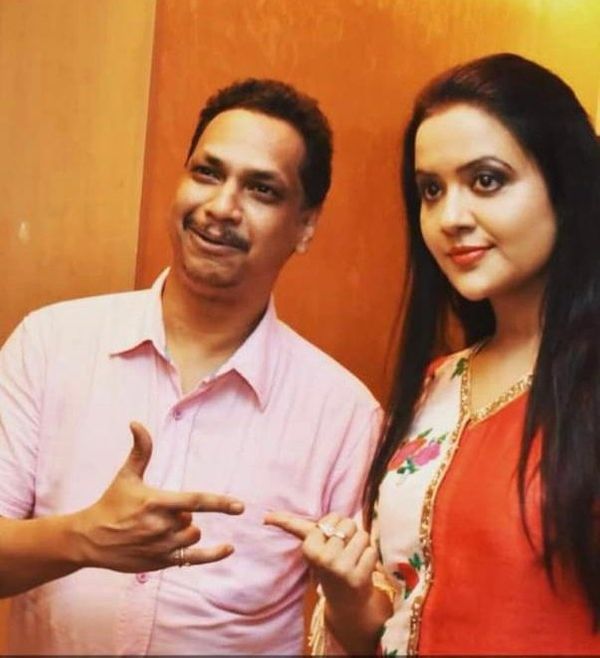 He also alleged that Jaideep Rana financed the song that was sung by Devendra Fadnavis' wife Amruta Fadnavis.
Nawab Malik Vs Devendra Fadnavis: The Ex-CM Reiterated back Alleging Malik's Connection with Underworld
Refuting all the allegations, Fadnavis while talking to media said that, those who are connected and have relations with the underworld and drugs should not level any charges against him. Further adding, the BJP leader also said that he will present evidence proving Malik's relationship with the underworld post Diwali.
He also said that Malik is targeting Wankhede due to personal reasons and he will soon file a criminal defamation against him.
Devendra Fadnavis Questioned Malik with his Alleged Land Deals With the Underworld
Fadnavis further accused Nawab Malik of buying property for cheap on LBS Marg in Kurla in 2005 from two men Sardar Shahwali Khan and Mohd Salim Ishaq Patel, both linked with the Mumbai underworld. Fadnavis said while Shahwali Khan was sentenced to life for the 93 blasts in 2007 by a TADA court, Patel was the front man of Haseena Parkar, Dawood Ibrahim's late sister. He was arrested along with her in 2007 in a land-grabbing case.
No soon after Fadnavis raised questions about Malik's land deals, Malik made charges against Fadnavis, saying that the ex-BJP CM had links with Riyaz Bhati, a close aid of Dawood Ibrahim. Riyaz is the person who was caught twice for fake passports in 2015 and 2020. Going by Malik's allegations Riyaz was seen in many BJP events including one that was attended by PM Narendra Modi where Riyaz was given entry from VIP gate.
Devendra Fadnavis Shielded a Man Caught with Rs. 15 Crore: Nawab Malik
Another allegation levied on Fadnavis by the NCP leader is that, the former CM protected an accused who was caught by DRI when they seized the fake currency notes worth Rs 14.56 crore in the BKC area. Malik alleges that the case was suppressed because of the pressure of Fadnavis. This was the same time when Sameer Wankhede was in charge of DRI claims Malik.
Nawab Malik Alleged that Fadnavis Appointed Criminals to Government Posts
In his allegation spree, Nawab Malik even accused Devendra Fadnavis of appointing people with criminal background to several state boards during his tenure. Citing example, he said Munna Yadav from Nagpur was made Chairman of MCWWB – Maharashtra Construction Workers Welfare Board even though criminal cases were registered against him including that of murder.
Also, Nawab Malik alleges that Fadnavis appointed the elder brother of the fake currency case Hazi Arafat Shaikh as chairman of the Maharashtra State Minorities Commission.
Meanwhile, Nawab Malik's daughter and son-in-law Sameer Khan have filed a defamation suit against Devendra Fadnavis for his allegations that drugs were found at their residence. Khan was arrested by NCB earlier this year and was released later on bail due to lack of evidence.
Also Read: All About BJP IT Cell Chief Amit Malviya – Profile & Controversies!