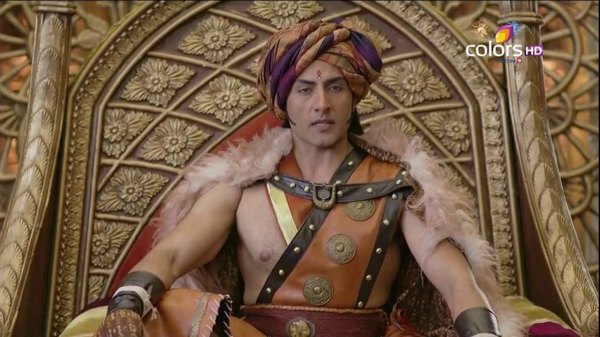 Nayak is a very strong and influential man in Takshashila. He is also nice but he is bonded with a strong promise – A promise to defend the throne of Takshashila no matter who is sitting on the throne. This is the reason why he is helping Kichak in Chakravartin Ashoka Samrat serial despite his atrocities as Kichak is the Maha Nayak of Takshashila.
However, now that Devrath has warned Nayak and Keechak has asked him to bring the head of Hindukush, we hope Nayak might have a certain change of a heart.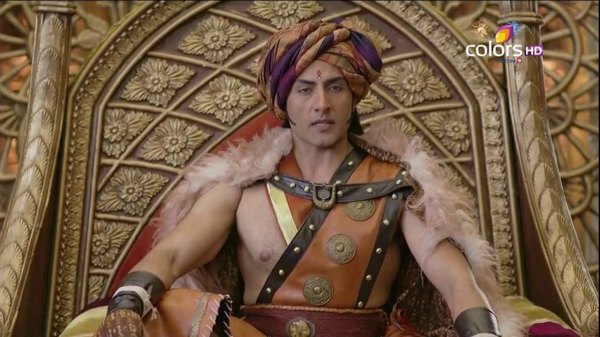 Image Source: Colors TV via Youtube
Kichak Wants to Open the Door of HinduKush for the Unanis
Kichak has got the royal coin with him that has an authoritarian value. He is all set to misuse him. This is the reason why he wants Nayak to go to Hindukush and bring the head of the place to him. Now Hindukush is one of the borders of Magadh. Samrat Bindusar has made it so strong that no foreign invaders can ever enter the Magadh border including the Unanis. However, Keechak wants to manipulate the situations in Hindukush by letting the Unanis in.
Keechak Wants to Rule Pataliaputra with the help of Unanis
Kichak wants to let the Unanis in, get their support and fight against the Mauryas to take the Pataliaputra throne. For this, he wants Nayak to go and bring the head of Hindukush. While, Nayak is committed to Kichak 100% as he is the Takshashila's prantapal and head, he did raise his voice against his idea of letting the doors for Unanis from Hindukush.
Will Nayak Help Ashoka and Acharya Devrath?
This reaction from Nayak gives us hope that the man can help Ashoka and Devrath against Kichak. You never know if Devrath and Ashoka become successful in realizing Nayak that his support for Kichak's atrocities is wrong. He should rather support good over bad as he too doesn't want foreign invaders to rule his land.
Besides, Nayak is committed to the throne of Takshashila and not to Kichak. This makes us hope that Nayak will indirectly work in the favor of Ashoka. No wonder, the Rajkumar has already vowed to throw out Keechak from Takshashila.
Do Not Miss Read:
Ashoka: Know Who the Old man Devavrath is & why he is helping Ashoka!
Takshila Was Connected to Pataliputra by Grand Trunk Road not Sea!