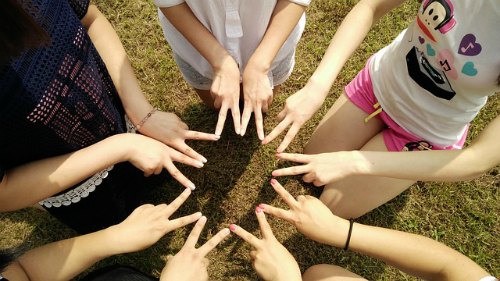 "Don't walk in front of me… I may not follow…Don't walk behind me… I may not lead…Walk beside me…just be my friend" ― Albert Camus. The synopsis is written in a hurry but it will never spoil the curry of the readers. It manifests something regarding modern-day friendship. While my penmanship, my rumination is galvanized. I am deliberating something "why I have never trusted any of my corporate friends?" 
Anybody can be your buddy but while choosing your friend circle you have to conduct the litmus test and your mate has to pass this triple filter yardstick. Although divinely bestowed – society, friendship and love can rejuvenate through good Karma. The heaven as well as hell is you only- you are the creator of your own destiny.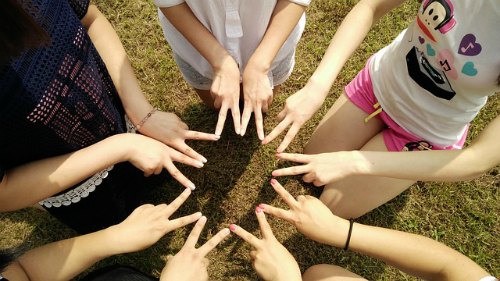 Let's now canvass something how to choose cherish ideal friendship in this spunky era of fair-weather friendship.
In literature, we have read regarding Antonio – Bassanio duo of Merchant of Venice by William Shakespeare, Jai & Veeru of Sholay and many bla bla kinds of chattels. In actual, you never find these things. These tenets are no longer trustworthy. 
We normally regard blood relationships as friendships which may be many categories like chill or silly ones. By default, we may find serious relationships. But today's peacock may be tomorrow's feather duster. So we need to handle every friendship with cynical care. Otherwise, you would get bored. 
A fair weather friend can waste your valuable time and ultimately can drain your powerful brain. Here are few steps for the corporate doyens to handle these dirty fellows with care – which are garlanded underneath. You need to be a sharp analyst. Perhaps the opponent might be facing some difficulties. You need to act a counselor in the beginning. 
Also Read: 8 Fun Ways to make your Friendship Day Memorable
As a guide you have to revive your own behavior. You need to be a crisis man who can face any personal disaster. Demonstrate your exceptional interpersonal skills and allow the person to change. Thus you have to act as a change agent what you want to see in others. Don't expect everyone to stand by your side during tough times. See whether you can accept a person as he/she is.
As a brilliant manager, you have to socialize and cultivate some definite hobbies during you pass times to get some better hiking partners. One must have the ability to distinguish between fair weather and true friendships. If you friend becomes your subordinate in your company where you are working, think twice before hiring and go for competencies based hiring. No emotions should prevail.
Also Read: Love Aaj Kal: Let's Glorify our Love Tales & Relationships!
Above all, you need to create a quality circle around yourself to have a balancing work-life in this junction of a cultural shift. It is never bad to be little selfish because true friendship is a rare phenomenon. 
What do you think? Just put your comments in the box mentioned below. In my opinion, as long as there is a give and take, any relationship can prevail – it can be rewarding too. Hypocrisy to be avoided.