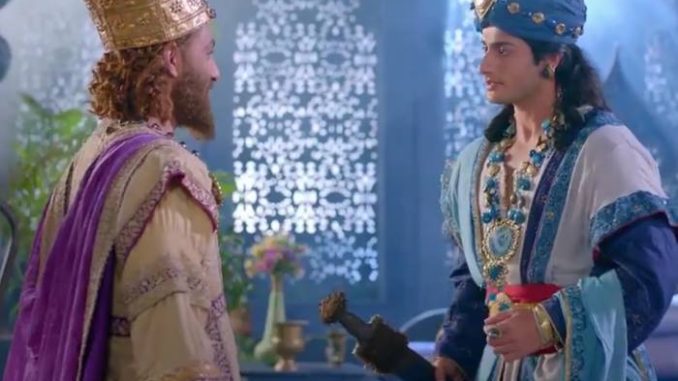 In the serial Porus, things are going the way we wanted. Queen Anusuya has regained her memory, Porus will soon be face to face with King Bamni and Ripudaman is on his way to reveal the real identity of Puru. With everything going in synchronization, it is quite evident that the family will reunite soon.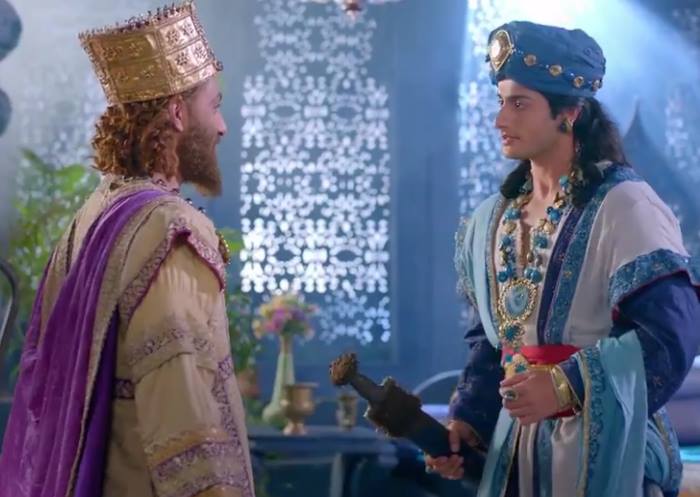 Porus Serial Spoiler: Bamni Will Declare Puru as His Heir
Going by the spoilers, Puru will fight against King Bamni since he believes that he killed Anusuya. However, Anusuya is alive, and just when the father and son will start fighting with each other, Anusuya will stop them at once by revealing their real identity to each other. How does she know that Puru is her son? Well, we are sure Ripudaman would tell her everything in time. Anusuya will thus clear all the misunderstandings and the family will unite.
Extremely delighted, Bamni will then declare his firstborn Puru as his heir, the next king of Paurav Rashtra. After all, he is not just elder to Kanishk but also far more capable. However, this will not go well with Kanishk who grew up thinking to be the next Maharaj of Paurav rashtra.
Porus Serial Update: Kanishk Will Turn against his own father Bamni
If spoilers and updates are to be believed than Kanishk will not be able to tolerate the sudden changes in his life. Nevertheless, he hates Puru and seeing him as his competition to the throne, he will go all the more crazy. Next, he will turn against his own father. And we wouldn't be surprised if he is helped by the Farsis, Darius, and the gang.
The whole plot would be worth watching – The family reuniting, Puru getting the motherly love, Queen Anusuya realizing that her dream is still alive and King Bamni getting his love back amidst the chaos created by his brother and the foreigners.
Also Read: 5 Reasons Why we are excited to see Puru as Yuvraj Porus