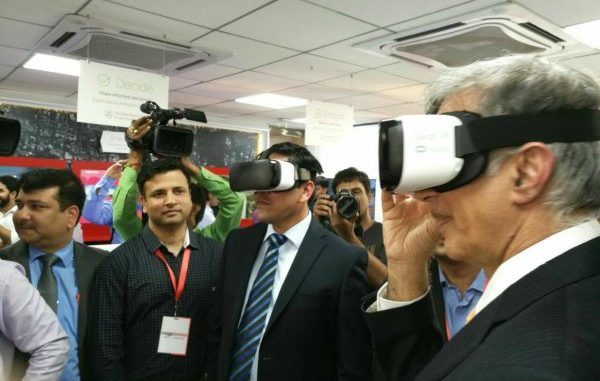 In your struggle to buy your dream house and real estate, have you  ever tussled with a plane 2-dimensional layout plan of an apartment/flat –  trying to figure out how the apartment/flat  would  appear when it gets built in reality?
Are you worried that despite a proper offline as well as online property search, you'll end up purchasing a flat/apartment that does not have satisfactory ventilation or without an adequate space to let the natural light in? Worried about project risks, developer risks, and/or locality risks?
No wonder, the whole task of property search is one nerve wrecking mission that is not only tedious but also time-consuming. Perhaps this is the reason why India's No. 1 property portal Magicbricks launched India's first-of-its-kind Real Estate Experience Centre in Mumbai.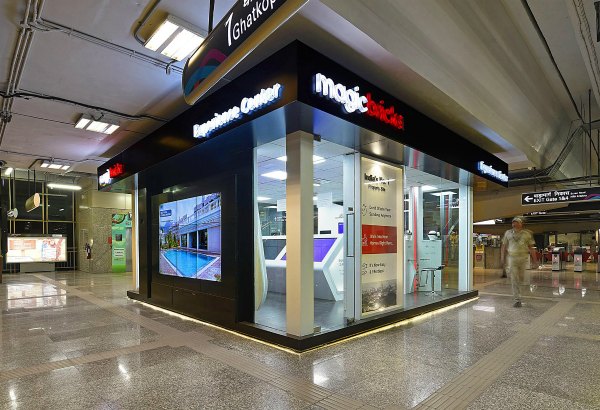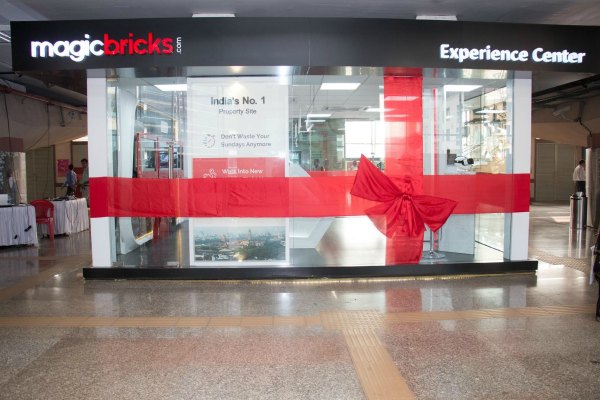 Armed with ultramodern technology and powerful state-of-the-art devices, the objective of the initiative is to change the way people in India have been traditionally going about property search.
Real Estate Experience Center at Magicbricks WEH Metro Station: Elevate Your Property Search
The Experience Center at Magicbricks WEH Metro Station is a unique combination of both, online as well as offline worlds as the future state-of-the-art technology in the center bridges a huge gap that existed between a buyer and a seller especially when it comes to first time property buying.
Using technologies like Augmented Reality, Virtual Reality, large format  touchscreens, and on-demand Video-call, magicbricks  has  created  an absorbing  plan  to  address  the countless  queries  that  plague  a  buyer  during  him  home  buying  expedition.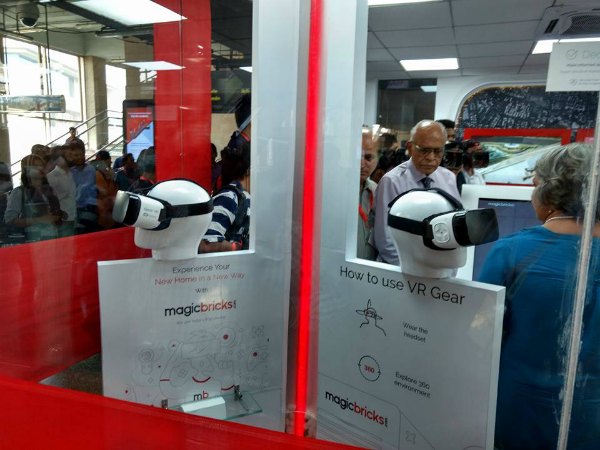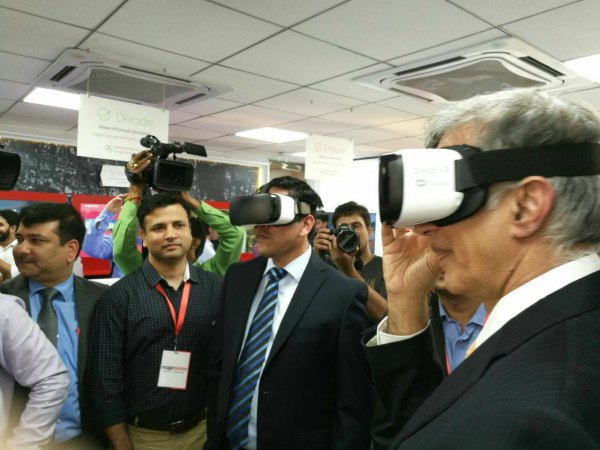 The Experience center at Magicbricks Western Express Highway Metro Station has  6  distinctive modules that allow a buyer to execute a wide range of tasks from touchscreen based map searches, browsing property listings, impressive walkthroughs, virtually  speaking  to  a magicbricks advisor  to  using  several  financial  calculators.
With Virtual Reality, a home  buyer  can  walk around in  the flat  he  wants  to purchase even when it is under construction, Augmented reality solutions allow a home buyer to take an aerial view of the whole society. He can  figure  out several parameters including how  far  his flat is  from  the  main entrance of the society, and even checkout the green areas. Further, Match My Needs application guild a home  buyer  with good research on the locality,  track record of a developer along with how things are coming up in the locality.
Also Read: Construction Business : Know the Requirement & Costing of Material for RCC – Reinforced Cement Concrete
Advantages to the Property Sellers
The Experience Center through Virtual Reality and Augmented reality solutions gives the property sellers a unique podium to exhibit all their properties (including under-construction) through full virtual display. This life-like tour of the property allows the potential buyer to feel the dimensions, location, space and finish of your flat/apartment. And this feeling and experience can be the difference between buying and not buying.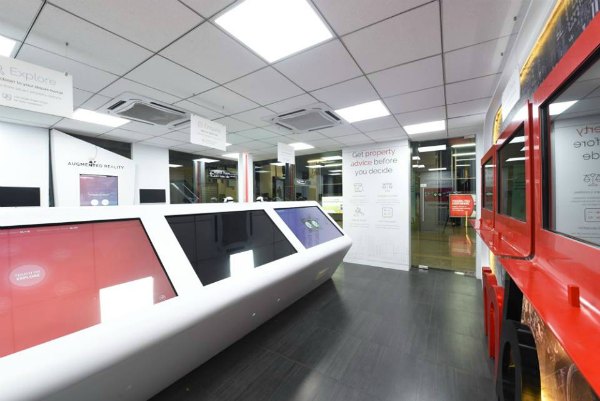 The one-stop-shop virtual reality center helps you to differentiate amongst your competition by bringing cutting-edge technology to your company. Moreover, it allows you to carry the entire real estate portfolio in a place where your potential buyers are – boosting your sales significantly.
Also Read: 11 Things to Consider While Purchasing your Dream House 
Thrilled to experience the innovative Real Estate Property Search? How about a visit to the center to experience what  the  future  of  real  estate  buying and #DoMuchMore.