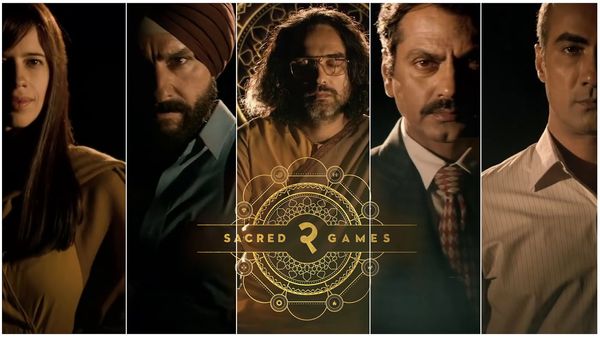 One fine day Netflix introduced us into the world of Sacred Games and our lives changed forever. From the winning dialogues to the intense storyline and incredible domination of each and every character, the web series went on to become a national obsession. The entire nation yearned for Sacred Games 2 right from the very next day, giving rise to a lot of hope and anticipation.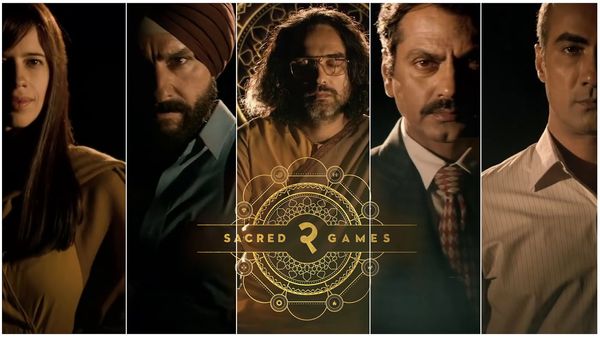 After a year of excitement and havoc, we were yet again taken into the heavily dense world of the foul-mouthed Ganesh Gaitonde, however, this time the fans weren't as much enchanted by him and the game than they were earlier. Looks like guruji was right when he said, "Balidaan Dena Hoga.."
None of the Characters Introduced Connects with the Viewers
Whether it was Kukko or Katekar, the audience felt a sincere connection with them. Even the small role of Subhadra was noticed and loved by the viewers. They had their own unique charisma, personality and dialogues. The character built-up was so powerful that it kept us all hooked and engrossed. However, none of that happens in season 2.
In Sacred Games season 2, all the new characters that are introduced are underutilized. Unfortunately, neither the character of Batya (Kalki Koechlin) nor Shahid Khan (Ranvir Sheorey) have been explored well. Now that Sacred Games is a character driven-story, the under-utilization of such brilliant actors as well as characters added a dearth. Come on, Shahid Khan is the main antagonist here and we know nothing about him, he not even has a prominent dialogue that we can remember or talk about.
Gaitonde's Foul Language Becomes Tiring & Cheerless
All those lewd, vulgar and uncouth words that Gaitonde uses repeatedly for the male private parts becomes very tiring and boring, it looks forced and is incredibly cheerless. There is no punching affect to his dialogues. Unlike the season 1 where almost everything that Gaitonde said became a meme, there is hardly anything that the fans can remember or take away after watching the entire 8 episodes of Sacred Games 2.
The Sub-Plots are Total Waste, Pointless and Unnecessary
The sub-plots serve no purpose at all to the main plot of Sacred Games 2. Jojo's guilt drama and story is pointless and unnecessary. Even Sartaj Singh's past and present with Megha, now his ex-wife seems to be needless. Besides, Mathu having an affair with a woman whose husband had an erectile dysfunction was totally redundant.
Instead there should have been sub-plots that could have served sense to the main plot. For instance, one of the biggest mysterious Zoya Mirza could have been explored well. If Anjali Mathur's father was introduced and he was an aide to Yadav Madam then there should have been more to then what was shown. Even item songs these days get more time slot than him.
The Convoluted Timeline Becomes Confusing
The story in Sacred Games 2 doesn't simply move but oscillates from past to present and at times it becomes so puzzling that it is annoying. This is the reason why many fans almost got bored in the initial episodes. No wonder, the convoluted timeline doesn't make it a gripping dark thriller anymore.
The Overall Lack of Newness, Originality and Freshness in Sacred Games 2
Ofcourse we didn't expect a repetition of all the mind-blowing one liners in the season 1 like 'bhagwan ko maante ho' or 'kabhi kabhi lagta hai saala apun ich bhagwan hai' but as audience who were so mesmerized with Sacred Games, there was genuinely a lot of expectation for those whistle-inducing dialogues and one-liners. Now that, Sacred Games season 2 too lacked the novelty just like various other cult series, it did affect the show to a great level.
Also Read: Know the Meaning and Inference of Sacred Games Season 2 Episode Titles
However, even with its glitches and loose ends, it does satisfy the quench of the viewers. Moreover, with so many people pointing out what went wrong in the season 2, there is a lot of chance that season 3 can be bigger, bolder and braver.