3 BIG Bollywood Trailers releasing this week all set to cash in on the footfalls of the SRK starrer FAN. Sultan (Bhai Is Back), Sarbjit (Ash is back too …coincidence, thankfully not as Sallu bhai ki behen but Sarabjit ki behen) and Udtaa Punjaab (Shahid is back with Kareena)
Man that's a lot of exes coming together for on a weekend !!
So one at a time:
Sarbjit
"Sarbjit" is a biopic based on an Indian Farmer who was convicted of being an Indian spy and sentenced to death and was killed by inmates at the Lahore prison where he was held. This is the story of the trials and tribulations of his sister who fought to free her brother. It was also one of the few stories which got highlighted by the media, out of probably countless human lives trapped in this cross-border enmity and lost forever.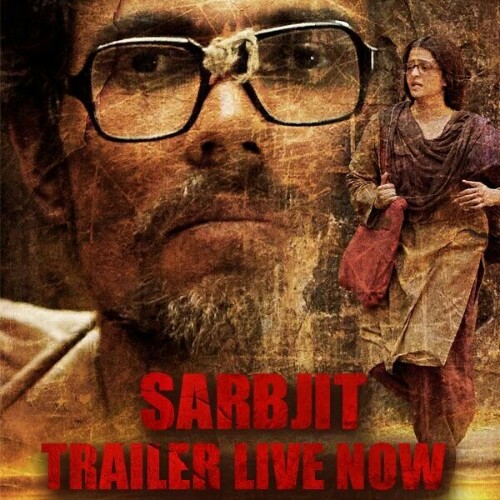 Image Courtesy: @SarbjitMovie via Twitter
Trailer Review of Sarbjit :
The trailer clearly creates an impression that this is another women centric movie by the maker of Mary Kom, Omung Kumar. I personally felt Mary Kom was too formula driven and melodramatic to the extent of manipulating the audience and I hope that director do not repeat the same feat in his second biopic.
Aishwarya Rai in one of her most deglam role and once trying hard to convince all her detractors she can deliver a soul stirring performance as Sarbjit's sister. (The last time I heard her crying for her daughter (Jazbaa) I cried too but more out of why is she doing this). A lot is riding on her, so she clearly needs to emote rather than act to emote.
Image Courtesy: @Zeefauziyah28 via Twitter
The trailer has some Goosebump moments when you see Randeep Hooda's transformation from a happy brother in Punjab to a convicted prisoner in Lahore. I think he will be the reason why many will buy a ticket. A talented actor yet under-rated actor. 
The ensemble cast looks very very impressive with ever dependable Richa Chaddha and Darshan Kumaar (Nh10)
So does the Trailer work for me?
Yes. I think it's a powerful trailer on a story we need to know with a powerful star cast in the acting department.
What Scares Me ….
I hope they don't go overboard with the India-Pak dialogues and have too many Gaddar moments. (Ash is no sunny paaji and we are no longer living in 90s)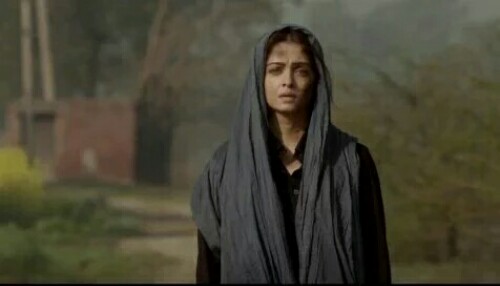 Image Courtesy: @Zeefauziyah28 via Twitter
What to look forward to :
Randeep Hooda !!!!!
@RandeepHooda salute to your dedication, lost 18kgs in 28 days, making a statement #Sarbjit pic.twitter.com/ZPQ6GBhms3

— Omung Kumar (@OmungKumar) February 5, 2016
Final View of Sarbjit :
Remember this is a trailer review and not a movie review so I think the trailer has scored for me! The movie will work with restrained performances and over-powering script. Omung Kumar has taken a responsibility of a story Sarabjit Singh who did not find justice till the end, hopefully the director will do justice to him, by being more honest to the narrative than trying to cash in on the tragedy.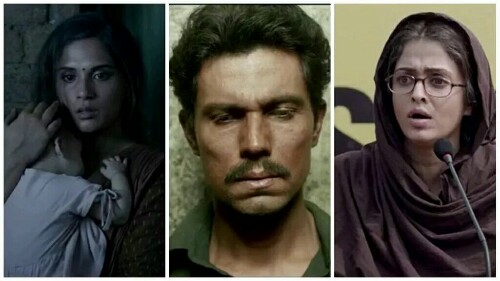 Image Courtesy: @Zeefauziyah28 via Twitter
From the desk of Sushant: The trailer is just two minutes long but it's the way a film greets to the world. In this world of social media, the film is the most critical marketing tool to make that first impression along with movie poster. Once a delightful distraction, now it is a decision making tool for most movie goers. A well cut trailer, can help immensely to draw the first blood –to arouse, provoke, seduce and beguile the audience. A trailer should be a well balanced one – reveal what is important but hide what is critical. Just a caveat, like a well-cut trailer is no guarantee to film's success; a bad trailer may be nullified by strong reviews and terrific word of mouth. Will try to give you an insight to the newly released trailers on what made me fall in love, what didn't inspire me or what we can look forward to. Would love to hear your feedback – in agreement or disagreement is irrelevant.
Do Not Miss Reading: