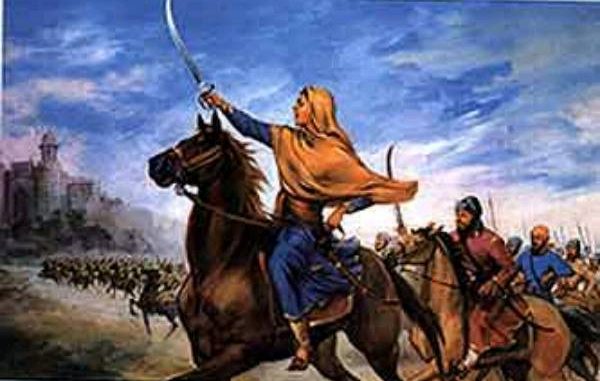 In the serial Sher-E-Punjab Maharaja Ranjit Singh, the character of Sada Kaur (played by Sonia Singh) seems to be quite ambitious as well as bitchy unlike her husband Gurbaksh Singh and her father-in-law Jai Singh Kanhaiya.
Was she the same in real life too? Well, here we share her entire biography with some highlights on her personal life as well.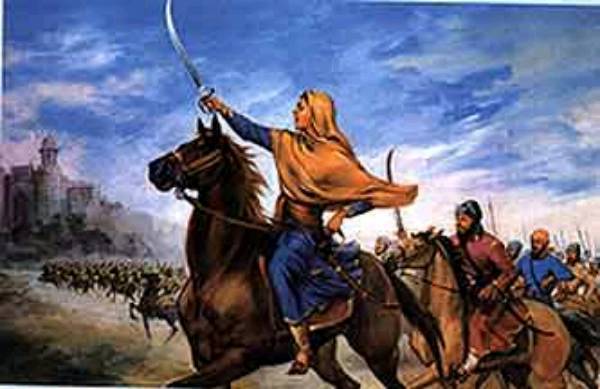 She Was the Daughter-in-Law of Jai Singh

Born in 1762 to Dasaundha Singh Gill in Firozpur, Sada Kaur was married to Jai Singh's only son Gurbaksh Singh of the Kanhaiya misl.
Sada Kaur Betrothed Her Daughter Mehtab Kaur to Maha Singh's Son Ranjit Singh
When conflicts broke out in between the misl chief, Mahan Singh of Sukarchakia misl helped Sansar Chand Katoch and Jassa Singh Ramgarhia against Jai Singh. The battle not only saw the defeat of Jai Singh but also killed Sada Kaur's husband. It was she who convinced Jai Singh to give her daughter's hand to Maha Singh's son Ranjit Singh.
Sardarni Sada Kaur, the Leader of the Kanhaiya Misl
3 years after the marriage, Jai Singh Kanhaiya died. This is the time when Sada Kaur assumed the leadership of the Kanhaiya Misl. She got the loyalty of its 8,000 cavalrymen.
She Was Also the Regent of Maharaja Ranjit Sing
h
In the year 1792, Mahan Singh, the Sardar of the Sukerchakia misl died. His immediate heir Ranjit Singh was made the heir. Sada was one of the members of the regency for young Ranjit Singh along with Mai Raj Kaur and Mahan Singh's minister Lakhpat Rai. However, now that both of them died, Sada Kaur became the sole regent of Maharaja Ranjit Singh.
Also Read: All About Maharaja Ranjit Singh's Father Maha Singh aka Mahan Singh
Together They Brought Lahore Under Control
Sada Kaur was a strong leader. She had both vision and understanding. Next, she used the strength of both the misls – Kanhaiya and Sukerchakia to push Ranjit Singh forward. Together they brought Lahore under control when people of Lahore invited Maharaja Ranjit Singh to free them from the atrocities of the Bhangi misl.
It Was With Sada Kaur's Help and Guidance Ranjit Singh Became Maharaja Ranjit Singh
From the very start, Sada Kaur helped Ranjit Singh with guidance as well as material. Together they not only brought Lahore under control but also acquired other places as well. In the campaigns of Chiniot, Kangra, Kasur, Amritsar and the expeditions against the Pathans of Attock and Hazara, Sada Kaur helped Ranjit Singh. Later he assumed the title of Maharaja in 1801.
Maharaja Ranjit Singh's Second Marriage Created Rift Between Sada Kaur and Him
Everything was fine between the mother-in-law and son-in-law until Ranjit Singh married the second time and declared the son from.the second marriage as his heir. This deteriorated the relationship between the two making them stand against each other so much that post this incident never did they came together.
5 Things Wrongly Shown in Sher-E-Punjab Maharaja Ranjit Singh!
She Died in 1832 in Maharaja Ranjit Singh's Confinement

Post her sour relation, she opened secret negotiations with two British officers (Sir Charles Metcalfe and Sir David Ochterlony) so that she could get herself the status of an independent Maharani. She even threatened to hand over the town of Vadhni to British which Ranjit Singh had conquered and transferred to her in 1808.
Next, somehow the maharaja cajoled her to visit Lahore. She was kept under strict surveillance. In 1832, Sada Kaur died here in confinement.
Buy ventolin inhaler
citalopram no prescription
Buy Prednisone online