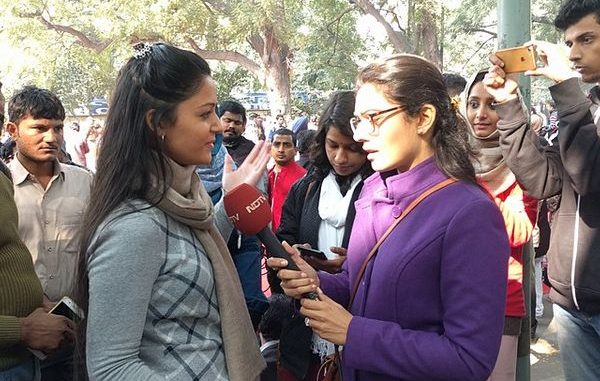 Shehla Rashid Shora, an Indian activist and politician have had her fair share of controversies right from her JNUSU days after Kanhaiya Kumar and Umar Khalid were arrested on the charges of sedition. Ever since, Rashid has been so vocal offline as well as online that she has stirred quite a few controversies specifically on Twitter.
Here we share all of Shehla Rashid Twitter Controversy, starting from the most recent –
Her Tweets on Alleged Human Right Abuses in Kashmir – August 2019
In a series of tweets, Shehla Rashid described the situation of Kashmir post the abrogation of Article 370. She claimed that the Indian Army was picking up boys, raiding their houses and even torturing people in Kashmir.
Soon, the Indian Army released a statement calling Shehla Rashid allegations as baseless and unverified. Post this statement, many accused her of spreading fake news and also called for her arrest.
A Supreme Court lawyer even filed a Criminal complaint against her for allegedly spreading fake news against the government and Army of India. Interestingly, this is the same lawyer who filed a complaint against Anurag Kashyap on behalf of Tajinder Bagga for hurting his religious sentiments in his web series, Sacred Games.
Rashid, however, defended her claims by saying all these tweets are based on ground situations which she was receiving based on the conversation of people staying in Kashmir.
She, however, stirs another controversy by claiming that all the abuses hurled at her were in service to the ruling party's agenda.
In Feb 2019, the Dehradun Police Filed an FIR Against Her
In February 2019, a FIR was file against Rashid by Dehradun Police for a tweet she posted on 16 February 2019 where she had mentioned that Kashmiri students were harassed.
Police however dismissed her allegation as rumour. Next, a FIR was filed under sections 504, 505 and 153b of the IPC against her.
Shehla Rashid Twitter Controversy: When She Welcomed Sinead O'Connor into the Islamic fold
When Shehla Rashid tweeted to welcome Irish singer Sinead O'Connor into the Islamic fold, she could not have expected much of a controversy. However she was accused of being a hypocrite by the liberals.
Post so much hate against her, she even decided to deactivate her Twitter account in November 2018.
June 2018 – Her Comments on Nitin Gadkari
A man was arrested in Pune for his alleged Maoists links. It was his residece that the Pune Police seized a letter that talked about a Rajiv Gandhi type assassination on PM Modi during one of his road shows. Soon, Shehla was in the news for her yet another controversial tweet that accused RSS and Nitin Gadkari.
Without naming her, Nitin Gadkari not only tweeted strict but legal actions on her
Shehla Rashid Twitter controversy never cease to stop.