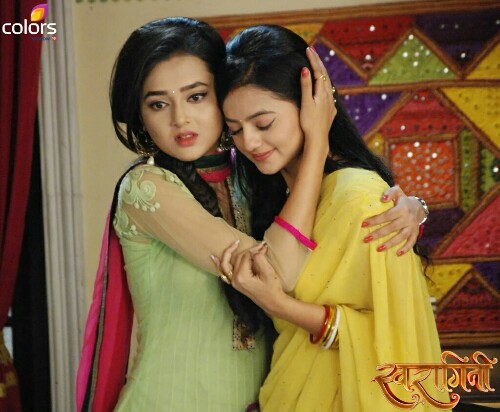 Almost all the Swaragini fans were eager to watch some hot romance between their favorite couple – Swara and Sanskar (Swasan), Ragini and Laksh (RagLak), weren't we?
Buzz is that soon we will see both the sisters enjoying a blissful life. Yes, Swara spending some quality life with Sanskar and Ragini finally spending some romantic time with her husband Lakshya.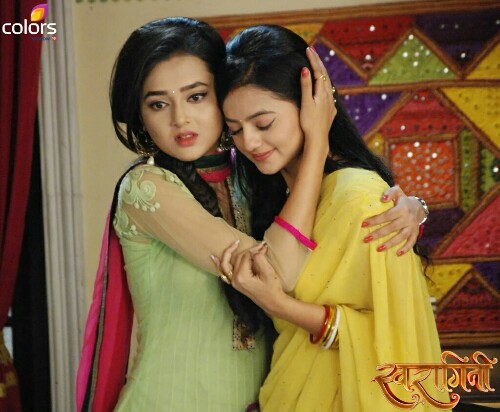 Image Courtesy: @ColorsTV via Twitter
Swasan and Raglak Will Finally Stay Happy in the Maheshwari House
Soon we will see Ragini and Lakshya's marriage in the Maheshwari house. Lakshya will vow that he won't ever hurt Ragini no wonder what the circumstances are. They both will spend quality time. Seeing her sister happy, Swara too will be happy. She will also be relaxed and share some romantic moments with her husband Sanskar.
However, Swara and Ragini's life will won't be smooth. They will again have to fight this time with Parineeta. Yes, you heard that right.
Parineeta and Her Mom Will Scheme Against Swaragini
Now that both the sisters will be back in the Maheshwari house, they will get a lot of attention. Seeing this, the first Bahu i.e. Parineeta will get jealous and insecure too. Soon, we will see another entry in the serial, that of Parineeta's mom.
The duo will together create problrms for both the sisters. Now we have to wait and watch to see how the sisters handle Parineeta in the coming days.
Do Not Miss Reading:
5 Reasons Why We Want More of Swara and Sanskar Romance
Will Swara Reunite Lakshya and Ragini?