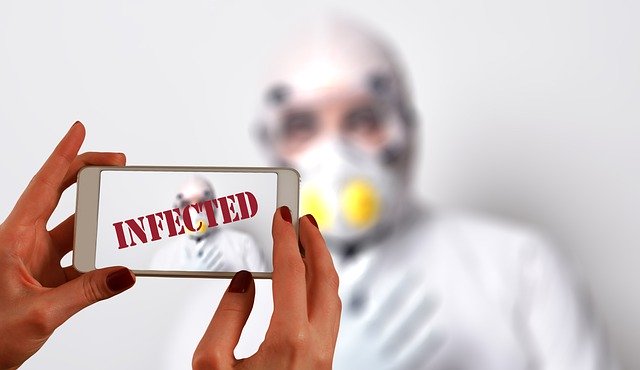 (Corona count 1397 cases and 35 deaths, 124 recovered)
The national capital was under serious lookout for the members of the Tablighi Jamat who attended the Jamat Delhi conference in Nizammudin. The blame game, for who is responsible for allowing the gathering in such a huge number has already started while Delhi government has noted this act as highly irresponsible.
Government of India has been told of the seriousness of the issue as the members of the Jamat have been travelling across India. Tamil Nadu has highest number of cases, as 1500 people attended the event and around 1131 people returned to the state, informed health secretary. Jamat attendees have been from 20 states.
The state governments have been partially successfully to identify the participants. This makes the conditions worse and may even see cases on rise as transmission may have happened while travel.
Despite the call from all the major religious institutions, and also from the government of India, cases like these totally hampers the medical crisis that the country and the world is facing right now.
Meanwhile, in wake of the Jamat Delhi conference corona crisis, the Government of India has stated intensive contact tracing and testing, to arrest the spread of virus and saving lives of the 1.30 crore Indians.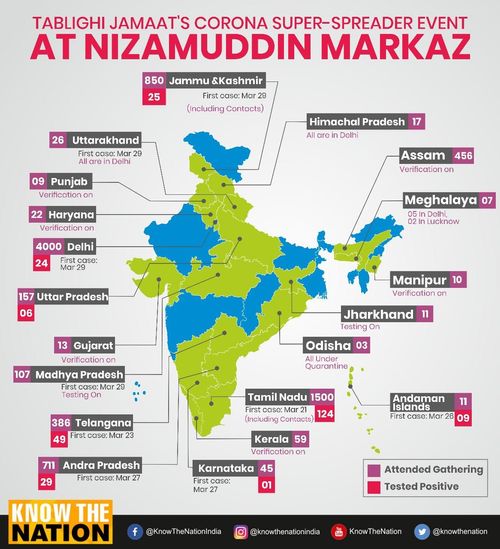 Global Hit:
The worst hit as of now, Spain, saw around 849 death in a single day. Officials are mentioning about the downward trend in the new cases. With stadiums and other available places being converted into healthcare facilities, Spain is still struggling.
As cases begin to surge in the United States, people showed their anger on the slow response against virus by their President Donald Trump. The officials have been continuously urging people to stay at home till April 15 to control the peak time of the spread of Covid-19 pandemic.
In the United Kingdom, Prime minister Boris Johnson who is in self-quarantine has been video conferencing and running the government through his confined room.
For all your Corona queries, follow the Ministry of Health closely. You can also call them on the toll free number 011-23978046 for all your doubts.
Also See: Coronavirus Myths Vs Facts from WHO – World Health Organization
Also Read: 21 Day War Against Corona – Day 6 Worst Hit – The Migrant Workers!
Also Read: Are You in Danger of Catching Coronavirus: 5 Questions Answered