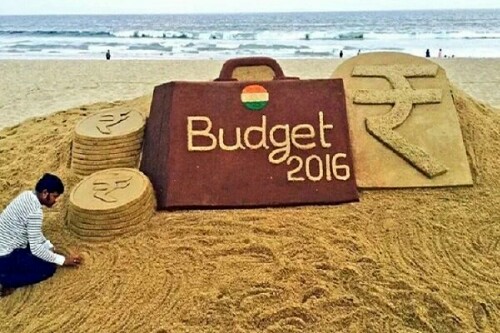 Finance Minister Arun Jaitely have announced the Union Budget 2016. Here, we share a list of products that will turn costlier and a list of items that will become cheaper in the coming year.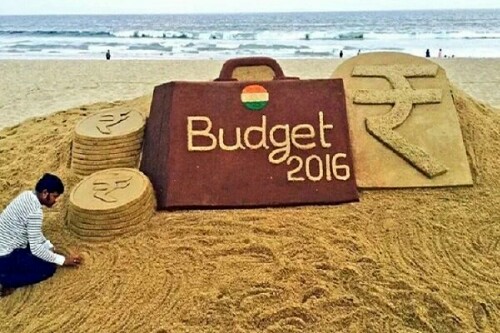 Image Source: @IndiaTVNews via Twitter
Products That Have Become Costlier Post Union Budget 2016
– Tobacco, Cigarettes, Paper Rolled Beedis, guthka and cigar (As usual)
– Air travel
–  Branded Apparel which is more than Rs. 1,000 
– Silver and Gold. Jewelry Articles excluding Silver
– Water including aerated water containing sweetner or added sugar and mineral water.
– Services and Goods Above Rs 2 lakh in cash
– Services Like Eating Out
– Instruments for VoIP (Voice over Internet Protocol)
– Plastic sacks and Bags
– Cable car rides and Ropeway
– Imitation Jewelry (Imported)
– Solar water heater (Industrial)
– Legal services
– Traveling by hiring stage carriage
– Hiring Packers & Movers
– Electronic Reading devices
– Imported Golf Cars
– Lottery Tickets
– Gold Bars
Products That Have Become Cheaper Post Union Budget 2016
– Low cost houses with less than 60 sq mt carpet area
– Footwear
– Hiring folk artists for performance
– Braille Paper
– Solar Lamp
– Broadband Modems, Router, and Set top boxes 
– CCTV cameras and Digital video recorder
– Hybrid Electric Vehicles
– Sterilised Dialyser
– Refrigerated Containers
– Pension Plans
– Microwave Ovens
– Sanitary pads
Source and Reference:
Do Not Miss Reading:
5 Reasons Why You Must Invest in New India Portfolio by FundsIndia
Know How to Transfer Money By IMPS – Immediate Payment Services
Top 15 Places To Buy Property in India