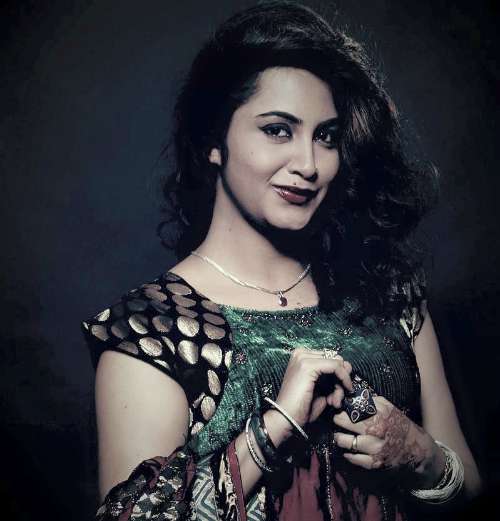 2 days ago nobody knew about Arshi Khan and now almost everybody seems to be talking about her. Thanks to her bold tweet about Shahid Afridi and Radhe Maa, Arshi Khan is now a known name at least among the Twitterati and social media users.
What's more, Arshi Khan has also been approached for Bigg Boss 9 – Double Trouble. (Update: She is now a participant of Big Boss 11)
While, you are still figuring about this chic, here we share some of the Facts about Arshi Khan that you probably didn't know yet: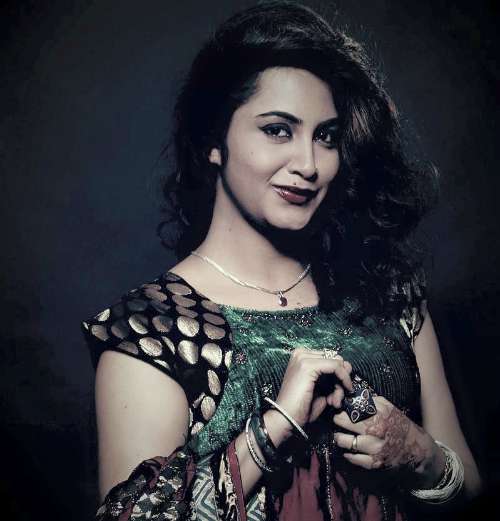 Image Source: Arshi Khan via Facebook
She is a South Indian Film Actress & Was Seen in a 4D Film
Well, yes Arshi is a model and an actress. She has done films in Kollywood (Tamil Film Industry) and is currently shooting for a Tollywood movie (Telugu Film industry).  One of her film titled Love Success has released now. She has two Tamil films in hand. She debuted in Tamil Film industry along with actor Naresh in Malli Mishtu. She was also seen in India's first 4D film where she played the role of Mughal Emperor Aurangzeb's first wife. The movie name was titled as 'The Last Emperor.'
She Started Her Career as a Model
Ever since Arshi was a little girl, she was interested in modeling. She has done several ads including Pepe Jeans and Aggrawal Jewellers. In fact, modeling was the reason why she shifted her base from Bhopal to Mumbai. What's more in just 6 months, she bagged many assignments.
She is of Afghani origin
Arshi Khan is an Indian but of Afghani origin. She was born in Afghanistan. Her parents migrated to Bhopal, India when she was just four years old. Arshi spent all her life in Bhopal and shifted to Mumbai in 2013 after she began modeling and acting.
She has won Many Beauty Contests & was the Finalist Of Ms. Bikini Online
In the year 2014, she was crowned as Miss Glory Earth. Miss Glory Universe was bagged by a Tibetan model. She also won the title of Miss Maharashtra Global Tourism in Miss Maharashtra Queen and King Pageant. Arshi has also won Miss North India Paegent.  In 2014, she was also one of the 10 finalists in Miss Bikini Online Contest.
She First Met Shahid Afridi in Taj Mahal Hotel, Mumbai
Arshi Khan first met Shahid Afridi in Taj Mahal Hotel, Mumbai. She says it was love at first sight and Afridi too reciprocated her feelings. Next, they decided to keep in touch over phone. Then they meet two to three times in Dubai where they got intimate too. According to her it is love.
She denied about her Affair with Shahid and Even Asked KRK why Pak Media is spreading rumors
Whenever she was asked about her relationship with Afridi, she denied it. Here is her tweet which she tweeted a week ago, one addressing to KRK too.
Bhai @kamaalrkhan why is Pakistani media making false statements against me. I did not sleep with @SAfridiOfficial. Do you have any source?

— Arshi Khan (@ArshiKOfficial) September 1, 2015
Am not dating @SAfridiOfficial.V are good frns.V met socially a few times,that's all @ibnlive @aajtak @aajtaknews @abpnewshindi @abpnewstv

— Arshi Khan (@ArshiKOfficial) August 31, 2015
Arshi was approached by Radhe Maa's agent to Join Her Sex Racket
Radhe Maa's agent approached her to be a part of her prostitution racket. She therefore filed a complaint against her. Currently, she is getting threat calls from Radhe Maa's followers.
Do Not Miss Reading:
Lesser Known Facts about Radhe Maa & Her Scandal
Revealed: Bigg Boss 9 Contestants!
Bigg Boss 9: 5 Latest News You Need to Know!