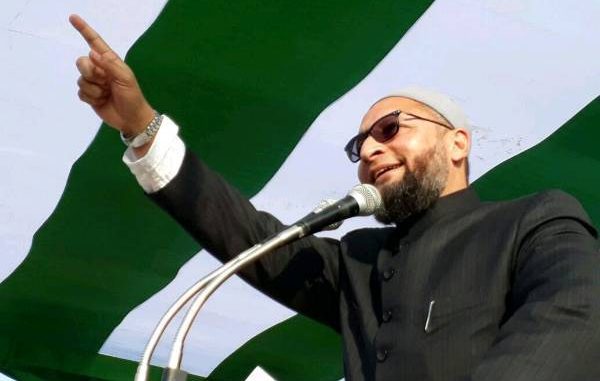 By Tamojit Tripathy, Scholar, Utkal University, Bhubaneswar

In Indian Constitution, the Preamble gives us the diktat that our country is a secular one. In fact, India is a secular state which is the major characteristic of our constitution. Even Article 25 guarantees the freedom of conscience and free profession, practice and propagation of religion whereas Article 26 explicitly gives us the guideline related to the freedom of managing religious affairs.
But now-a-days religion has become an instrument to acquire power. It is not only confined to 'Owaisis' but also some MPs who delivers timely speech.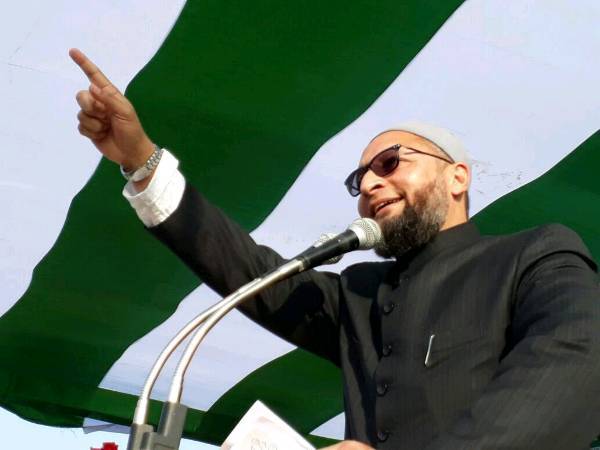 Here I'm going to discuss about Mr Akbaruddin Owaisi who studied medicine for 2 years and Mr. Asaduddin Owaisi who is a Barrister and also the receiver of Sansad Ratna Award.
Asaduddin Owaisi and Religion Politics
Owaisis belongs to the Hyderabad-based All-India Majlis-e-Ittehadul Muslimeen (AIMIM) party. Article29(1) tells us that "Any section of the citizens residing in the territory of India or any part thereof having a distinct language, script or culture of its own shall have the right to conserve the same."
But I don't know whether it permits to form a political party or not. But it's your right Owaisis to preserve and conserve your culture. But does the constitution permit you Mr Akbaruddin to berate any other religion on which a trial is going on against you!
When there was a buzz that everyone will chant 'Bharat Mata Ki Jai' Mr Asaduddin spoke that he won't chant it because the Constitution doesn't expound about that. Then Javed Akhtar mocked at him and term him as a "Mohalla leader"(street leader) and said "Sambidhan toh aap ko topi pehen ne ki izazat bhi nahi deta" & chanted 'Bharat Mata Ki Jai' which gave many of us some goosebumps.
Reasons Why India's Muslim Women Want a Complete Ban on Sharia Courts
Raza Murad said that India is our mother & nobody should have any hesitation to say 'Bharat Mata Ki Jai'. Mr Asaduddin Owaisi do you have the guts to say that by holding your hand into your heart that you are the real martinet of our constitution? When Supreme Court of India found Ishrat Jahan and Yakub Memon guilty, you supported both.
In fact you told that you are the brother of Ishrat Jahan. Does our constitution permit us to go against the verdict of the apex court? Your brother Akbaruddin stated in a rally that, 'remove police for 15 minutes and we will finish off one billion Hindus'.
In a TV show when a young person asked Asaduddin about the statement opined by Akbaruddin then Mr Asaduddin parried it with ingenuity by saying that he can't make any remarks about anything as his trial continues. This truly reflects the double-standard behaviour.
Owaisi always laments that Muslim community is always stranded, helpless, hapless, destitute, tortured, exploited mostly in India. However, he is committing a stupendous mistake by admitting it.
If we Hindus are intolerant about Muslims then how muslim film actors like Shahrukh Khan, Aamir Khan, Nawazuddin Siddique, Salman Khan have most of the Hindu Fans? Besides, Dr. Abdul Kalam is termed as the people's President of India!
We can admit and applaud the efforts of Muslims like Veer Hamid who got Paramvir Chakra. We can't forget about the contributions of Maulana Abdul Kalam Azad.
We must not forget about the contribution of Mohammad Kaif in Natwest Tri-Series Final in 2003, Irfan & Yousuf Pathan's contribution in ICC T-20 WorldCup final in 2007, Zaheer Khan's Contribution in World Cup 2011 & now-a-days Mohammad Shami Ahmed's bowling contribution.
Why Hindu Festivals Aren't Under Attack?
Muslim public figures like Bismillah Khan and Abdul Kalam have got Bharat Ratna. Zakir Hussain too got Padma Shri in 1988 and Padma Bhusan in 2002.
Mr. Owaisi you never speak about the incidents which augment cohesiveness & brotherhood between Hindu & Muslim but if there is a meagre conflict between the two sects you seem to search for a publicity rather to iron it out. You as a leader have even created religion of ATMs & Banks. By doing this, I think you are denigrating the Muslims of India!
http://buywithoutprescriptiononlinerx.net/flomax.html
http://rxbuywithoutprescriptiononline.net/zocor.html
http://onlinebuynoprescriptionrx.com