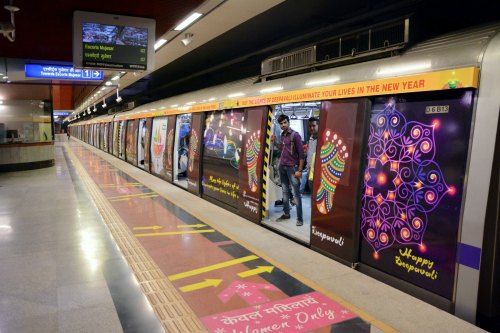 Indian festivals give us numerous reasons to enjoy them and just immerse our senses into something very unique and beautiful. Be it Diwali, Holi, Dussehra or Ganesh Chathurthi, the customs revolving around the festival, intricate details and artwork make them worthwhile. If I just sit and go through each year of my life after coming to senses, festival, would be major highlights.
Of late, due to information overload and social media, we are not just aware of what is going in and around us but also how we can impact/change the traditional ways of living. Quite a few norms are now challenged because of the way they affect the society.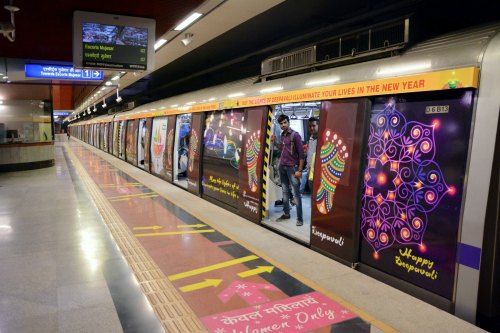 Selective outrage against Hindu festivals?
Swarajya Mag pointed out that there has been a selective outrage against Hindu festivals and that there is a need to reclaim them. While categorically explaining why the festivals are under a threat, it sweeps the whole bunch of "liberals" under one label and bashes them.
Here's why I disagree with the mag. The joy of Diwali as explained in the article was and quote
"Deepawali meant the twinkling, diffused light of the Akash-Kandils, the appetising smell of sweets and savouries being made at home, shopping for new clothes, getting small but meaningful gifts like books and toys, the smell of a brand new Moti sandal soap, a gentle oil massage, a few fireworks and the amber-coloured, flickering flames of a hundred clay diyas!"
Everyone associates with this feeling, and yes even my childhood was more or less the same. But over the time I realized that firecrackers are polluting the environment and that I can enjoy the festival without them. Around the same time, I realized that firecrackers have become more powerful and polluting with specific "light" and noise factors multiplying.
No one has asked to forgo the whole festival of Diwali, or even to get rid of major aspects like oil bath or mud forts. We are just asking, "Can we enjoy together in a better way?"  The fun of lighting diyas and drawing rangoli is something that no one can take away from you as it is just an expression of joy and faith.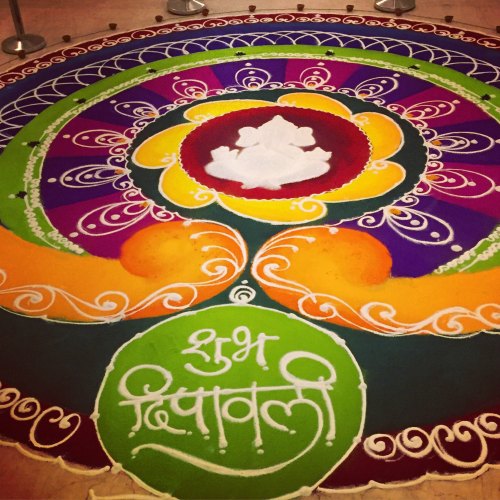 Firecrackers were a huge part of our childhood, but since we know that it is harmful, can we at least be rational and ensure that the future doesn't have to suffer?
Also Read: This Diwali, Parents and Kids Against Animal Cruelty!!!
Ganesh Chathurthi is another festival I love. The beautiful ukadiche modaks are a joy, the pooja and other rituals are fun too.  Visarjan is tearful and some dhol bands can be really moving. This year there were some good traditional dhol-tasha bands playing in my locality and it was really soothing to listen them play. The band comprised of young college students who religiously performed with great stamina till the
The band comprised of young college students who religiously performed with great stamina till the visarjan. My grouse wasn't with anything else, but the fact that the Ganesh idol was of PoP.
Next day the lake was littered with plastic cups and plates. Pandal, which was erected for the pooja, was removed but the garbage stayed. This lake was just recently cleaned. This story echoed in rest of Mumbai too.  Parts of Ganesh idols even washed up ashore in other parts.  And this is not the first time it has happened.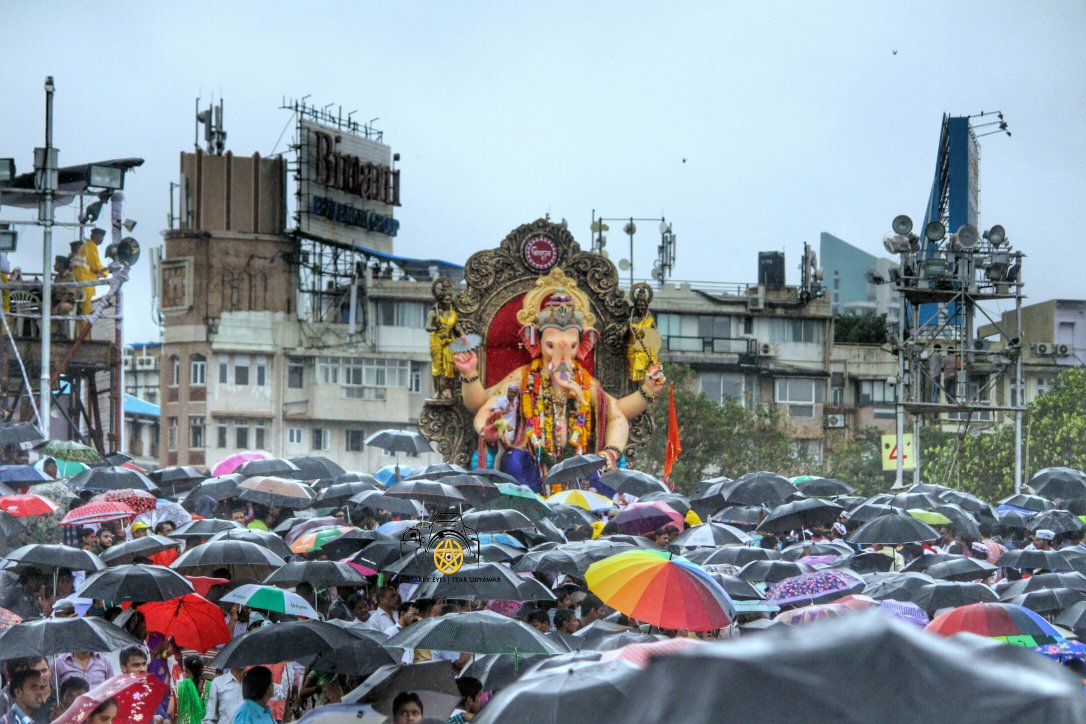 No one is saying that this Hindu festival has to be abolished. It started off as a means of uniting people against the British rule and as political gatherings were then illegal. It still unites people, old friends who are just looking for a reason to visit each other, brings back the whole family under one roof and sometimes under multiple roofs on different days. People really put a lot of hard work and thought into the decoration and the processions.
Also Read: 5 Things to Avoid in Shravan – The Auspicious Hindu Holy Month 
While we do all that, can we just have a little change to the whole process? Just a change in the material of the idol? Instead of PoP can it be of mud? Instead of it being a giant wonder of PoP, can it be made of something harmless and religiously significant/pure turmeric? Even if it were a small one of haldhi, would it reduce your devotion or change the procession or the aarti or the ukadiche modak served with a dollop of ghee over it?
I have made many friends over Holi celebrations. Though I started celebrating it in my teens, I thoroughly enjoyed the innocent fun of plastering people with layers and layers of colour. My friends and I have tried to ensure that we enjoy a waterless holi, but it hasn't been successful yet as we get drawn into the festival. (Honestly we pledged to quit using water, but while going on society hopping holi fest, we were drawn into a water-fight).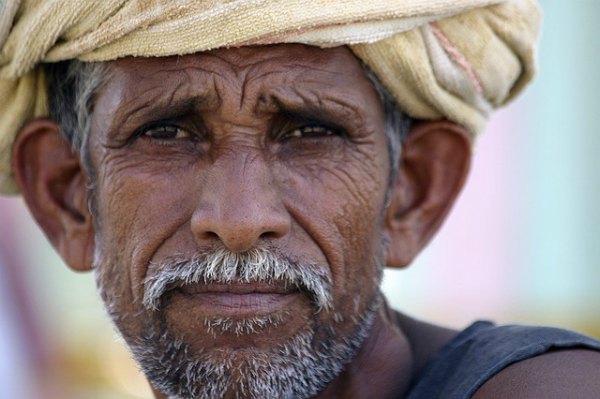 But in all sincerity, while a farmer doesn't get water and commits suicide, my heart aches. Beyond those aches, am I willing to make this small sacrifice of wasting water the next year, because water is now a luxury.
Also Read: Land Acquisition Bill 2015 : The Second Amendment  
No one is taking away your religion. It is not under an attack in any way. People are just asking, can we do this better?
The author of the article mentions this rather rightly and eloquently
"Hinduism has always been a dynamic faith, a faith that has always adapted to the changing demands of desh-kaal-paristhiti (place, time and situation). We are like the flowing waters of the great Ganga, ever flowing, ever-changing, and yet, eternal."
I am just a guy, who buys Bisleri bottles while traveling and not Evian, a Tamilian who enjoys Pitla-Bhakari, Waran Bhath and Idlis. Michami Dukkadam 🙂
By the way, just a spark for thought – With Triple Talaq under scanner, do you think it is only with Hinduism that evolution/changes are expected?