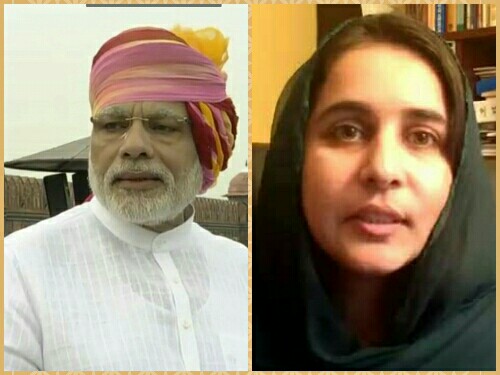 By mentioning Balochistan in his Independence Day speech, PM Narendra Modi has invoked a lot of hope in the people of Balochistan. From a little Baloch girl to several activists as well as leaders, all have expressed their gratitude towards the Prime Minister of India for extending support towards the cause of Balochistan.
Several of the Balochi activists have been calling India to intervene in their matter against the Pakistani army just the way it did in 1971 in the case of Bangladesh. These are the same activists who have openly dismissed Pakistan's allegations on RAW. Nevertheless, now they want PM Modi to be their voice in UN and all the other International Forums.
A request to Bhai Modi from a Baloch Sister on the Eve of Raksha Bandhan
Addressing Narendra Modi as bhai (brother) on the the eve of Raksha Bandhan, a political activist from Balochistan Karima Baloch has sent a very heartfelt message to India's Prime Minister. The 32-year-old activists mentioned that though they'll be fighting their own battle, they'll need his support to voice the atrocities of Pakistan towards them.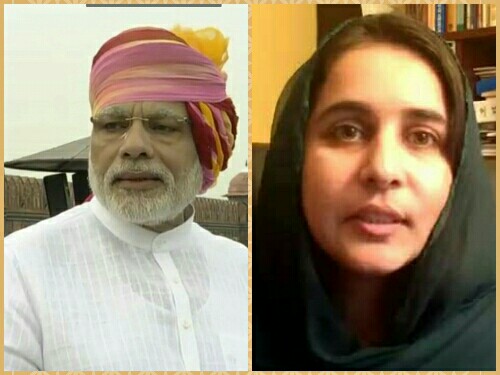 Karima currently stays in Canada after she escaped a military attack in Tump, Balochistan. Before arriving in Canada, the activist stayed underground for a year to evade arrest. She is the first female chairperson of the party the Baloch National Front as well as of the student wing Baloch Students organization. She took the charge after her predecessor was allegedly abducted by Pakistani security forces in 2014 from Balochistan's capital Quetta.
Here look at the heartfelt message from the Balochistan activist on behalf of all the Baloch sisters to their Bhai Narendra Modi who now seeks raksha from the Pakistani forces that have been troubling them since 1948.
Video Courtesy: The Quint
Do Not Miss Reading:
Things You Need to Know About Balochistan Conflict
India-Pakistan Relations : Geo-strategic Implications For India's Pakistan Policy