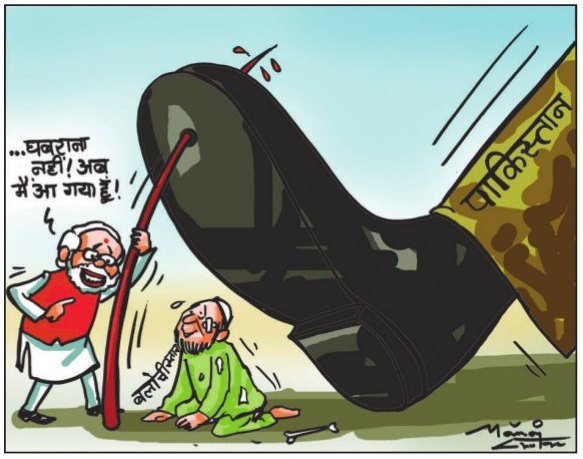 From decades there has been a question in everybody's mind if India could help Bangladesh in 1971, why doesn't it help Baluchistan in their freedom struggle? Recently, on the eve of Independence Day, India's Prime Minister Narendra Modi too mentioned about the atrocities faced by the people of Balochistan.
However, though India stands with Baluchis and sympathize with their pain, trying to help them against Pakistan won't be a feasible idea. Here are the reasons why –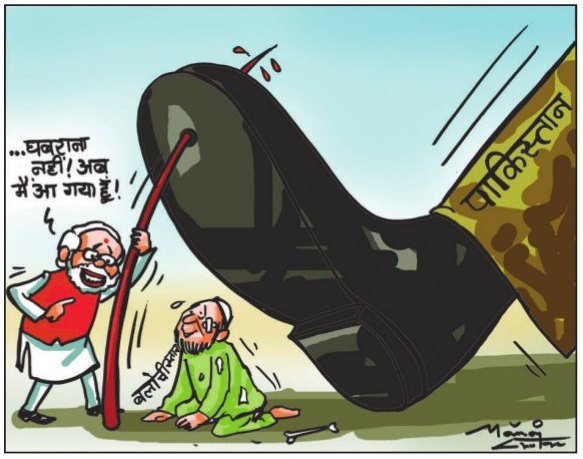 Image Courtesy: Medialy
An Indian Intervention in Balochistan Will Be a Gateway to Military Attacks from China and Pakistan
The people of Baloch are fighting for their rights. India, as a nation is nowhere involved. Balochis have an independent identity. Besides, it is still unknown how much the locals would support the Indian army. In such a case, Indian invasion will definitely be a challenge. Worse, it will expose India to Pakistan in Kashmir and China in Northeast. An intervention in Balochistan will not just deteriorate India's status in the world politics as a nonviolent superpower, but will also expose the country to military and political attacks from China as well as Pakistan.
The Baluchistan Crisis Doesn't Affect India in Anyway
India had to interfere in the case of Bangladesh as it was directly affecting us. The enormous influx of refugees in India from Bangladesh due to the political turmoil was enough to wage a war against Pakistan. However, things are different with Balochistan. The Baloch catastrophe does not distress India in any way. This is the reason why India cannot arbitrarily interfere in Pakistan's dominance even though Indians stands with Baluchis. Moreover, it was Pakistan who attacked India on 3rd December 1971. Without this attack, India as a nation would never have gone for an open war against Pakistan.
Aiding Balochis Means Going For an Open War with Pakistan
If India tries to reprise 1971 then Indian army will have to enter Balochistan either through Arabian sea or through the Sindh province (through land). Both of the routes will encounter battles between India and Pakistan. This will cause substantial casualty even before we reach the territory of Baluchistan to help them.
Besides, 1971's Pakistan was quite different from today's Pakistan. During that time, Pakistan wasn't a nuclear weapon state but today it is. So, any interference like 1971 could trigger a full-fledged war and possibly a nuclear war between India and Pakistan. However, it will be in the best interest of everyone involved to avoid a nuclear show down. So, even though India has the military power to attack Pakistan and separate Balochistan, it should not venture into it.
India Will lose its Tag of Peaceful Nation & Will Never Be Able to Recover from the Shadow of the War
Nuclear bomb is not a toy and any hostility from India will definitely result in the use of Nuclear weapon from the neighboring Pakistan. Retaliation from both the countries will surely land them both in stone-age in matters of few hours. In the end of the war there will be no one to claim victory.
If India starts a full-fledged war with Pakistan due to its incitement, it will lose the label of nonviolent and peaceful wise nation. If India loses this sobriquet, then it loses its major defense against Pakistan. As a country, India still does not have veto in UNSC (United Nations Security Council) and this action will ensure that India will never have it in future as well. Even if India endures the nuclear war with only 1 city devastated, the nation will never be able to recuperate from the war shadow. India, in the end, will lose all and any economic momentum. Besides, unemployment in large scale will finish India completely.
This article is written by Vickrant Sharma
Do Not Miss Reading: 
Things You Need to Know About Balochistan Conflict 
A Request to Bhai Narendra Modi from a Baloch Sister on Raksha Bandhan