Residents of Kalyan, especially the gluttons finally your wait is over! Yes, because one of the best Buffet restaurants – Barbeque Nation is now in Kalyan! Walk down to the Metro Junction mall, enter second floor and right besides Inox you'll see the newly opened BBQ Nation all set to please you by their drool inducing starters, scrumptious food, and lip-smacking desserts.
Ok, now that we all seem to be happy with the news let's talk about –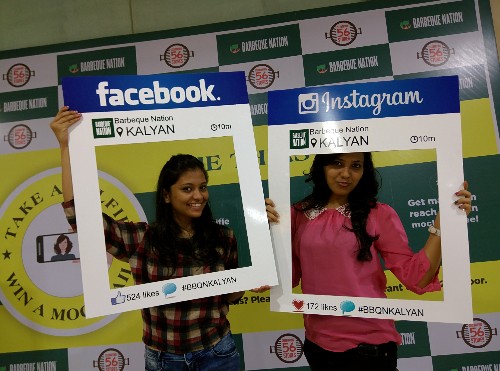 The Launch Party & Food
With a bang the inauguration was done by ribbon cutting and the chief guests were the members of the Band Moksh – The famous Marathi and Hindi rock band. With them began the lighting of the diya (Yes, none of the inauguration can ever be complete without it). Next, began some cake cutting and the BBQ grill shrill sessions.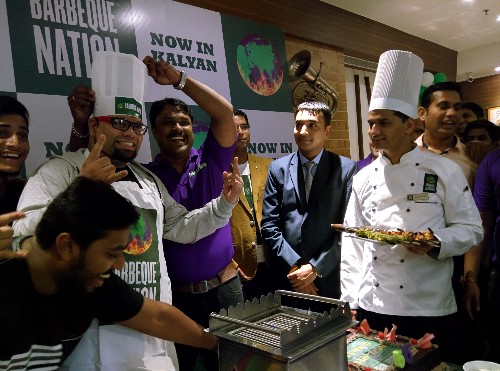 We took our seats and a beautiful cake greeted us – "Welcome to BBQ". Aha, now that is what we call a grand welcome. No wonder, hospitality besides good food is what brings us back to Barbeque Nation every now and then.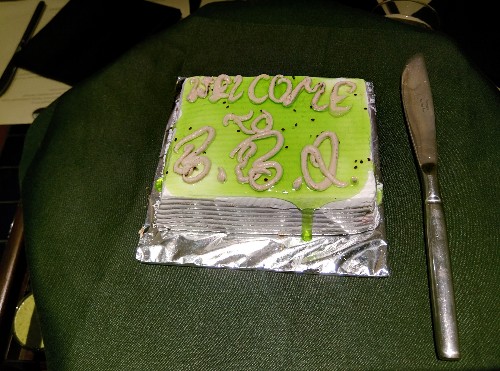 The Ambiance – 4/5
Dim lights, great interiors, comfy seats, the ambiance like all the BBQ Nation restaurants is pretty relaxing.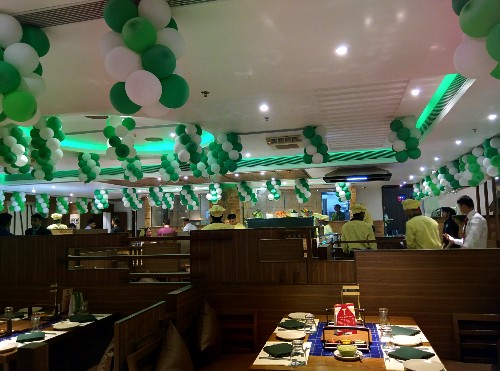 The Starters at Barbeque Nation – 4.5/5
Then began a series of starters – Chicken, Prawns, Paneer, and Potato which can definitely give you foodgasm. A special mention to the green colored Pasha Fish. It is surely a must try along with the kebabs and other barbeque items. Even my friend who hardly eats non-veg found it irresistible.
Next time you are in Kalyan and you happen to walk inside BBQ Nation Kalyan make sure you ask them the delicious Pasha fish in the starters. Don't forget the luscious chicken wings too. Munch till your tummy shouts enough because the staff will ensure you keep on eating like a hungry beast.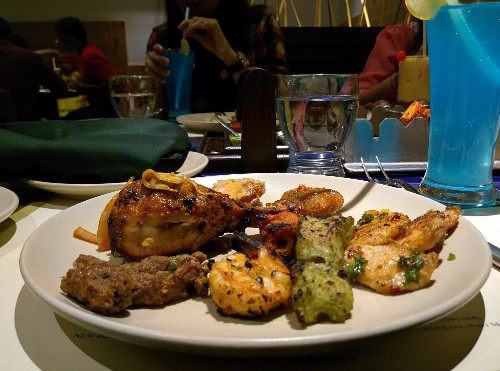 The Live Performance by Moksh Band
The Moksh team was performing live in the mall and we rushed in to hear them. Interestingly, while running to and fro we could digest our food too, leaving enough space for the main course. The live performance by the band added zest to the event making it a 'soone pe suhaga' sort of thing for us. I'm glad I could visit BBQ Nation on its launch day, it is indeed fun
 The Main Course – 4/5
If you haven't tasted the crabs of Barbeque Nation, I must say you are missing a lot. For me, BBQ Nation main course is all about crabs though there was lot of other dishes to fill our platters including Murgh (chicken) dish, Ghost (Mutton) item a Fish item along with a long list of Veg Food including Paneer and lot of things.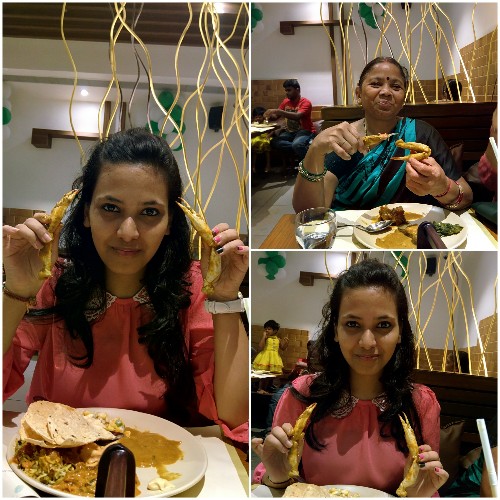 I couldn't see much on the Veg side as I was busy filling my plate from the Non-veg section. Though BBQ Nation is not about main course we recommend their Crab Curry. It is surely a must eat.
The Dessert – 4.5/5
From their phirni, tarts, cookies, ice creams to caramel – We filled our platters with almost everything. Next, we rushed to a separate kulfi corner to finally end the royal meal with a royal anjir kulfi topped by some things which the guy at the counter can explain you in detail. This is how it looked before we slurped inside our tummy. Finally, moving out of the restaurant fully satisfied.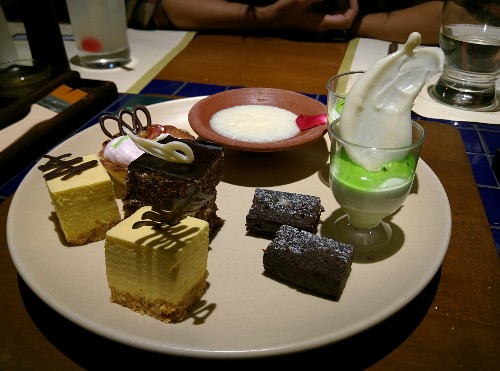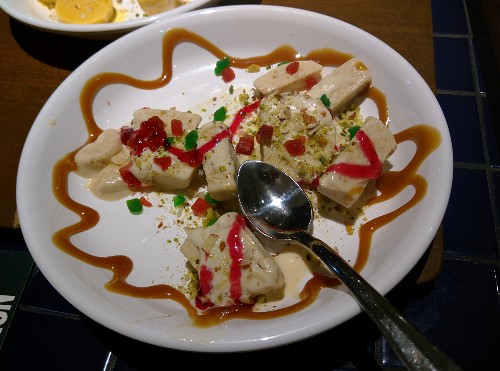 Overall, it was a nice experience. So, if you are in Kalyan, you should definitely visit the BBQ Nation Kalyan outlet for the unlimited food and great hospitality.
Tip – In case you are planning to visit Barbeque Nation for lunch we recommend you to skip your breakfast. If you are going for dinner do not eat in the evening 😉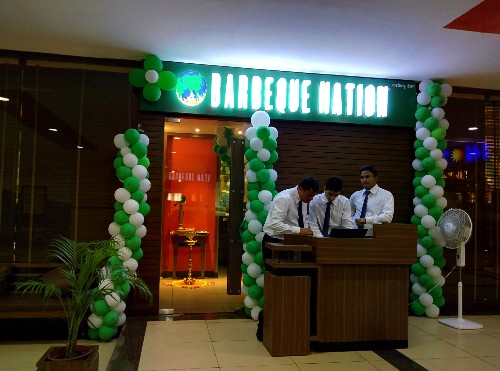 Overall Rating – 4.5/5
Will definitely visit again and recommend others as well!
Hurry Up they are running a free mocktail contest too!
Do Not Miss Reading:
Review: Barbeque Nation CBD Belapur aka BBQ Nation Belapur
Don Giovanni Review: When in Pondy, Eat Italian – Felice Mangiare!
Reasons Why Every Indian Should Use Groupon for Great Deals on Travel, Food & Drink, Style & Beauty!