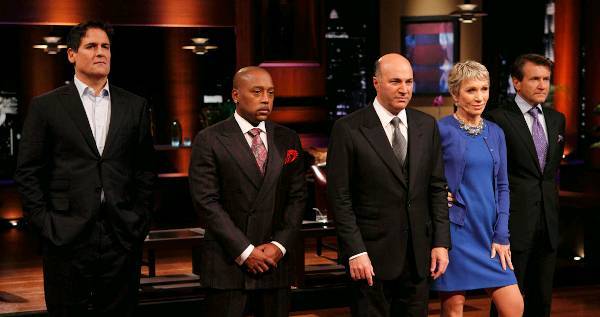 Shark Tank is an American reality TV show, where the participants are doing their best to attract shark investors with their business presentations.

The sharks are successful business people, such as Kevin O'Leary, Daymond John, Robert Herjavec, Lori Greiner, Barbara Corcoran, Mark Cuban, and many others that take guest positions. Watching the way different entrepreneurs pitch their ideas is enough for you to get inspired when trying to figure out how to start your business. When a product is lousy, the sharks don't spare their criticism. When the idea is good, you see how it gets the interest of the sharks.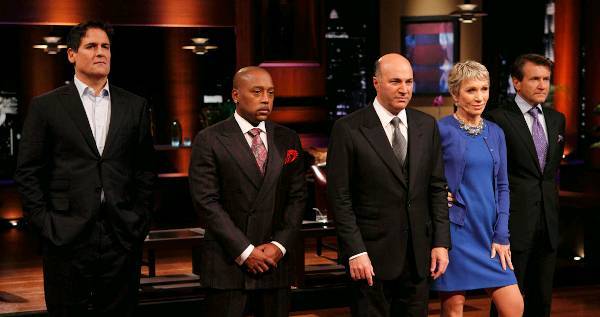 If you intend to start a business, do watch the show! It will give you many ideas and it will teach you a lot about entrepreneurship. Most of all, it will teach you about assertiveness in business. You will notice that the best candidates impress the sharks with their confident behavior. They know how to impose their idea and make the sharks believe there's potential in it.

Here are the best lessons about assertiveness in business we've learned from Shark Tank stars:
Only a Great Negotiator Is a Good Businessman

Brad Schultz, Justin Fenchel, and Aimy Steadman, the co-founders of Beatbox Beverages, represented their idea in the 6th season of Shark Tank. After convincing Mark Cuban that their business for wine boxed in neon-colored packages had potential for going viral among the younger audience, he offered to buy a third of their company for $600,000. Their initial offer was 10% for $250,000.

The founders of the company said they weren't ready to give up such a large part of their business. The negotiations were brief: Fenchel suggested selling the third for $1 million and Cuban took the deal.

This is what we call smart negotiating: smooth, confident, and decisive. Many entrepreneurs on the show miss out on great deals when they get indecisive. The Beatbox Beverages founders were indecisive for a moment, but they quickly surpassed that state and found a way to make their vision and the shark's offer meet somewhere in the middle.

The lesson on assertiveness is: don't let anything catch you off guard. When you're in the world of business, great offers will come out of nowhere. Recognize the potential and always negotiate a better deal. 

Do Your Homework!

When you watch the show regularly, you realize that when Mark Cuban says a deal is final, he means it. When the entrepreneurs try to negotiate a bit further, they come off not as confident and assertive, but as arrogant. They lose the deal. The ones who've done their homework know when the last offer is final indeed.

Do the same before any negotiation: homework! Learn everything you can about the potential business partner or investor. When you're diligent enough to research their past deals, you'll know what they fall for and where their limit is.

Customize Your Pitch

It takes only few episodes of Shark Tank for you to realize that the most successful entrepreneurs customize their pitches. They tell each shark how they would personally be interested in the particular business.

This is an important lesson: you can't present the same pitch to every single investor. They all have different interests and standards. Make sure to craft a unique presentation, even though that means spending much more time in planning. That's part of smart assertiveness: knowing your limits and hiring pros when they help you become better.  
Here are some useful tools to use for Business Entrepreneurs

Prezi – this is an essential tool for preparing a promising business presentation. It's absolutely free and easy to use. Also, it has plenty of templates that will definitely grab the attention of your business partners.

College papers – whether you need to cope with the text for your speech, or quickly proofread your business papers, this professional writing service will provide you with all necessary writing assistance.
Be Bold!
6 Free Business Tools For Small Business

You'll often see bold pitches on this show. They won't work when the bold performance is used for hiding flaws in the business. When the business is good and you present it with an extravagant pitch, it will work.

Take Brian Lim, the founder of EmazingLights, as an example. He went on stage wearing a silly mask that made him look a bit ridiculous. When he represented his business through a light show, the sharks immediately understood the potential of Lim's unusual product.

This was a perfect example of proper self-promotion. Lim convinced the investors that his vision, focus, and commitment brought him $7 million in annual revenue, and there was a lot of potential for growth from there on. He got a deal with Daymond John (who took the licensing rights and a 20% commission) and Mark Cuban (who took 5% of the company for $650,000).

Now, the lesson: when you're making the pitch, give your business the awesome presentation it deserves. Be creative. Be fun. Be bold! This show will give you tons of inspiration for that.    

Keep Up the Good Work

Charles Yim represented the Breathometer in season 5 of Shark Tank. This is a small device that monitors the user's oral health by measuring the organic compounds released by bacteria. The project was started through an Indiegogo campaign that got a lot of attention. John, Cuban, Herjavec, Greiner, and O'Leary joined forces to get 30% of the company for $650,000.

Yim did not stop there. He continued improving both the device and the apps that support it on iOS and Android.
This Shark Tank star teaches us a valuable lesson: you don't stop working once you get the deal you aim for. When you're confident that you have a good business on your hands, you keep making it better. There is always room for improvement. In business, the sky is the limit.
Small Business Loans By Banks and Government of India Schemes

Know Your Bottom

When you're negotiating business with potential investors, they will always want to lower your price. You will want to meet them higher, but not all of them will be willing to make the offer you want.

We've seen this few times on Shark Tank: when an entrepreneur needs time to think about an offer, the sharks may decide they want to reduce it. If the entrepreneur decides on their absolute bottom before they get into the negotiations, they can prevent this from happening.

Make sure you know how much your business is worth. Try to get the best offer, but also set a low limit. When you notice the offer is getting close to the bottom and you can't raise it but you still want to close the deal, accept. Otherwise, you might regret the hesitancy.  
The Eligibility Criteria & Requirements For Small Business Loans!

Show Your Commitment

When Max Gunawan presented Lumio, a company that produced a foldable lamp, he showed so much commitment that all five sharks wanted the deal. Gunawan explained how he lived for four months in a Chinese factory because he wanted to make sure his quality standards were being met.

He convinced the investors that their resources could help Lumio meet the high demand, and he proved how they could immediately start making money. Gunawan accepted Herjavec's offer to get 10% equity for $350,000.

After the show, Gunawan explained he didn't have much time to prepare for the presentation. He was jet-lagged and didn't have the time to rehearse. However, he was so committed to his business that the confidence was obvious.

When you're making negotiations, keep reminding yourself how much you believe in your business. That attitude is what convinces the investors of your potential.

In Conclusion

Watch the show! It is very inspiring and it will boost your negotiation skills. As for the assertiveness, that's on you. Keep believing and keep working on your ideas. The inspiration from the show will make you a more confident entrepreneur.

This article is written by Diana Clark
Diana Clark is a small business coach who helps people to make the transition from full-time employees to successful entrepreneurs. She also works a business consultant.