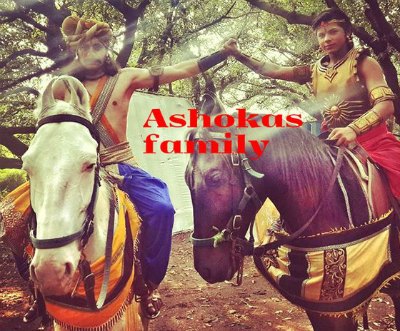 Rajkumar Sushim has further created problems for Ashoka in Chakravartin Ashoka Samrat, and this time it is affecting him real bad. The problem is Ashoka has to conquer Agradutt along with Akramak.
Though Ashoka has smartly fooled Akramak, it would be interesting to see whether Ashoka can continue to do so till Samrat Bindusar comes back.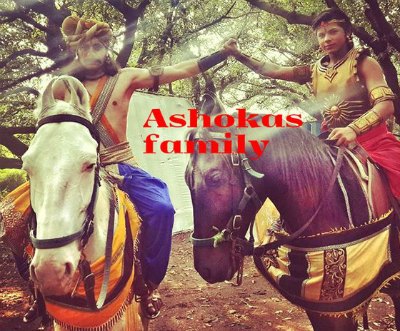 Image Source: @ashokasfamily via Twitter
Chakravartin Ashoka Samrat – Will Ashoka Continue to Be in Disguise? Or Will Akramak Know Ashoka is Agradutt?
Ashoka's attack turned out to be brutal as it made Akramak unconscious. It is obvious that Ashoka won't leave him alone in this condition and ensure he is alright. However, this step can expose him. Perhaps he will make some or the other arrangement to ensure Akramak is fine. This is the only way he can help both the parties – The Sharanarthies and Akramak. However, we wonder, if Akramak will know about Ashoka's dual presence. Perhaps he will, perhaps he won't.
It would be interesting to see whether Akramak will expose Ashoka in Chakravartin Ashoka Samrat or help him in his task if he finds out the truth. In both the case we are eager to see Rajkumar Sushim and Mahamatya's expressions. Finally, the time has come when Rajkumar Sushim will get a dose of his own medicine.
Will Samrat Bindusar Punish Ashoka For Helping Sharanarthies or Will He Know about Sushim and Mahamatya's Plan?
If Akramak helps Ashoka, he can share the map that he got in the corridor from the man. Akramak can then help him and they together can decode the mystery of the map. This will take them to the treasury and clear all the confusion as even Akramak will know that the Sharanarthies are not desh drohi but victims of corrupt officers and Prabhari raja. This would make the serial interesting.
However, we are sure this won't happen so soon. So, maybe Ashoka will be exposed as Agradutt, get caught and this map would prove his innocence – freeing him from all the bonds once again. Either of the two things can happen.
We hope by then Chanakya will save Samrat Bindusar and Bindusar will be in the palace to see all the wrong doings of Rajkumar Sushim. Though we have doubt that Rajkumar Sushim will get exposed so soon in Chakravartin Ashoka Samrat.
Do Not Miss Reading:
5 Reasons Why – More than Being Cruel, Rajkumar Sushim is a Fool!
Will Samrat Bindusar Punish Sushim For His Behavior & Actions?
Will Chanakya Expose Sushim and Maharani Charumitra?