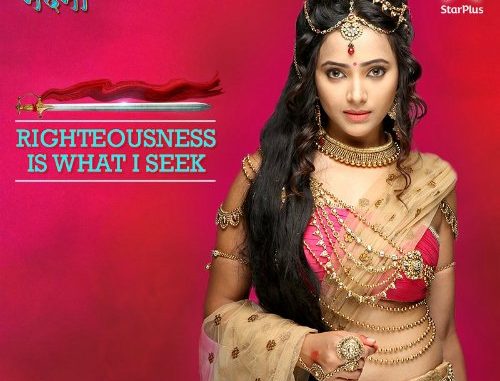 After watching Chakravartin Ashoka Samrat on TV, we will now get to witness the story of his grandfather, the founder of the Mauryan Empire – Mahaan Samrat Chandragupt. Besides, the fact that Rajjat Tokas is essaying the character of Chandragupta Maurya simply increases our happiness by twofold. No wonder, we know what a brilliant actor he is. And now that another talented actor Shweta Basu Prasad is giving him company as his partner, we are sure the serial Chandra Nandni will be a chartbuster.
Though everything looks great, there are few questions that are troubling almost everybody – Who was Nandini? Was She Durdhara? Or whether Nandni and Durdhara are two different people? If you too are wondering the same, do look into the analysis of why Nandni cannot be Durdhara.
Nandni of Chandra Nandni is Fictional
The name of Chandragupta Maurya's wife was not Nandni but Durdhara. Though the role of Nandini has been inspired from Durdhara, there are no such documents and/or texts that can hint any connection between the two.
Basically, Nandni is just a fictional character created with a motive to ascend the curiosity amongst the historical fictional lovers. Moreover, not naming the character as Durdhara gives the writers some creative advantage.
Nandni is Dhana Nanda's Daughter Whereas Durdhara was Chandragupta Maurya's Cousin
In the serial Chandra Nandni, the makers have shown Nandni (Shweta Basu Prasad) as King Dhana Nanda's daughter. Now Dhana Nanda is the same king of the Nanda Dynasty whom Chandragupta Maurya had defeated with the help of Chanakya to build the very foundation of the Mauryan Empire.
On the contrary, Durdhara wasn't Dhana Nanda's daughter. She, in fact, was Chandragupta's cousin – the daughter of his eldest uncle (mother's brother).
Also Read: Everything about Nandni – The Warrior Princess of the Mauryan Era! 
Nandni of Chandra Nandni is a War Princess, Durdhara Wasn't!
The makers of Chandra Nandni are emphasizing that Nandini was fearless, courageous, brave and a warrior princess. Obviously, we will see her with training with swords and other weapons in the serial.
However, if Chandragupta Maurya's wife would have been a warrior princess, we would have known. There would have been some instances in the chronicles that would have been her testimony. But now that we have nothing concrete, it is sure that Durdhara wasn't a warrior princess. In fact, as mentioned above she was not even a princess.
Also Read : Everything about Durdhara – The Wife of Chandragupta Maurya 
Durdhara Wasn't a Spoil of the War
There are some theories that state that Durdhara was Dhana Nanda's daughter and that Chandragupta Maurya took her as the spoiler of the war and later even married her, looks like the story of Nandini is inspired from this assumption. However, Chandragupt's wife Durdhara wasn't a spoil of the war unlike assumed. She wasn't even a princess but a common girl.
Also Read: Know Everything about Chandragupta Maurya and His Two Wives!
Chandra Nandni is the Story of Hatred Turning into Love
There are no records stating that Chandragupta Maurya hated his wife Durdhara or vice-versa. In fact, he loved her dearly. This is the reason why he didn't marry even though she died early. Nandini isn't even Helena – Chandragupta Maurya's greek wife because he married Helena in his 40s post defeating her father Selecus Nicator.