Swadheenta Ramakrishnan alone is fighting her battle to save Haider Gilani and his son Asad Gilani. She is fighting to prove that her brother and maamu are not terrorists in the serial Dahleez. However, nobody including her family is ready to believe.
This has created havoc in the Sinha family. No wonder, Swadheenta is going against Adarsh and the entire Sinha family to prove that her maamu and brother are not terrorists.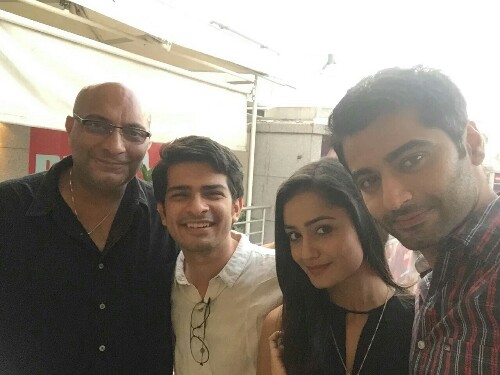 Image Courtesy: @Dahleez_Fans via Twitter
The College Can Help Swadheenta in Dahleez
The college where Haider Gilani was a professor had given a task to Haider Gilani and Asad Gilani prior to the blasts. So, the principal can come to Swadheenta's rescue.  He can definitely help the case by letting the court know how Haider and his son jointly helped the college and the army as informers.
They, in fact, were on the lookout for terrorists. From the watchman, and gardener to many people inside the college knew about Asad's mission and it was in the interest of the country. Though this cannot prove anything, it can definitely link into something that can prove their innocence.
Radhika Too Knew About Asad – Will She Support Swadheenta?
Radhika too met Asad and accompanied him on the same day to the flat where the three terrorist stayed. Besides, she always suspected the 3 friends of Asad. Now that only 2 are dead and the third person is Asad, she surely can grill things and think about it. After all, she loved Asad and knew him more than anybody else. You never know if she talks to Yash on the matter and try to make him reveal things.
Wonder why the makers are not showing about Radhika at all during this crucial phase. She has to be in focus now that Swadheenta has vowed to prove Asad and Haider Gilani innocent. Radhika through Yash can surely twist the case in Swadheenta's favor. No wonder, if Radhika agrees to marry Yash, he will speak out the truth.
Let's see how the case will turn in the upcoming episodes of Dahleez.
Do Not Miss Reading:
Dahleez Serial Update: Will Yash Prove Asad Innocent?