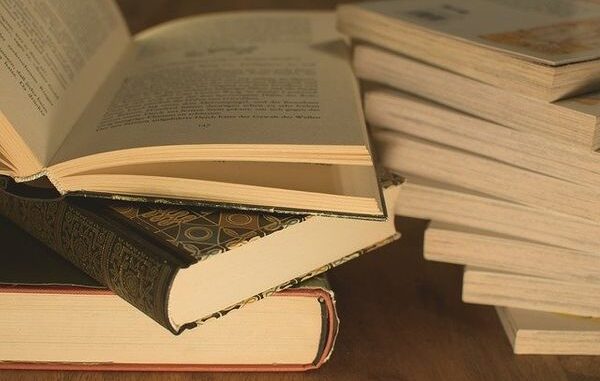 Whether it is CBSE books, NCERT books, state government textbooks or national library of textbooks, you can download everything online. Yes, the central as well as various state governments of India have 'dedicated' websites from where you can easily download school textbooks online for free in the form of e-books.
Here we share the link of government websites that provide online school textbooks for free download –
CBSE Textbooks Online
From Std I to XII, you get all your books here – CBSE website . For more books and support material you can avail CBSE books here.
Download NCERT Books online
You can download National Council of Research and Training i.e. NCERT books from their official website – NCERT. On this site you can download school textbooks from Class I to XII in the form of PDF, flipbook and ePub.
Know: How to Download NCERT Textbooks for Free
The NCERT website also has link to download e-textbooks of States and Union Territories –
The books are in the form of ePub. So, in order to read these files, you will have to ePub reader add-ons on your browser. Here's Simple ePub Reader extension for Google Chrome.
Andhra Pradesh School Textbooks Online for Free Download
Get APSCERT e-books online for Std I to Std XII in all three languages, Hindi, English and Urdu from the official website – APSCERT
School Textbooks of Bihar Online for Free Download
Bihar State Textbook Publishing Corporate's official website provides text books from Class I to Class XII. You can visit the website, select the menu book and download the books.
Chattisgarh Text books Online
You can download textbooks of Class I to XII here on SCERT Chattisgarh.
Download School Textbooks Online for Free in Gujarat
The state board of Gujarat allows you to download books, question papers for competitive examinations and even teacher training module on their official website – Gujarat Education – GSSTB
Get Haryana SCERT Textbooks Online
From audio content for primary class students, to e-content, the SCERT Haryana is continuously striving for new improvements in the education system. You can download textbooks and other education sources from here.
Online Source of School Textbooks Download in Karnataka
Karnataka Text Book Society, Bangalore provide full access to all the school text-books for Class I to X in all medium of instructions – Kannada, English, Hindi, Urdu, Telugu and Tamil. You can download the PDF text-books on their official site – KTBS
For downloading Karnataka PUC Text Books and Syllabus visit – Pre-University Education, Karnataka
Download Kerala School Text Books Online
The Department of General Education allows downloading of textbooks from Class I to Class XII in four different mediums – English, Malayalam, Tamil, Kannada on their official website – SAMAGRA
Madhya Pradesh School Textbooks for Online Downloads
From Class I to X, you can download textbooks online from the official MP Education Portal.
Maharashtra State Board Textbooks Online
Download textbooks of Maharashtra State Board from Balbharati official Website
Download Odisha School Text books Online
Get access to Odisha Primary Education Programme Authority School textbooks online on OPEPA Odisha.
Download School Textbooks for Free in Rajasthan
Board of Secondary Education, Rajasthan allows you to select your class and subject and lets you download textbooks from their official website – RajEduBoard
Get Tamil Nadu School Text books Online for Download
Download school text books of Tamil Nadu here
Download Public Service Commission Textbooks of Tamil Nadu here
Download Directorate of Education Text books here
Download virtual academy textbooks of Tamil Nadu state government here
Telangana School Text Books Online for Free Download
From e-syllabus to e-textbooks, the SCERT – Telangana provides Class I to Class X textbooks in all medium of instruction. Visit the official site – SCERT Telangana to download e-books.
Besides, there are several official government websites from where you can get access to books in India –
National Library Textbooks Online
These are the official websites where students, teachers and parents can download school textbooks online for free in India. If you got/have access to official links of other states that we have missed, you can share with us in comment section or email us at editor@nationalviews.com
Also Read: 5 Online Sites to Download Academic Books for Free Instantly!
Also Read: 5 Online Sites to Download Non-Fiction Books for Free Instantly