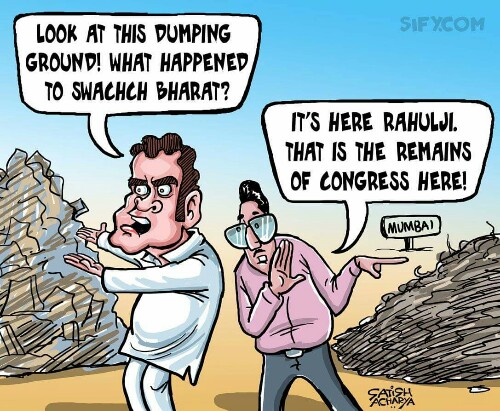 Indian National Congress popularly known as Congress party in India is currently one of the most hated political parties in India.
And here we share some of the reasons why the Congress party should disappear now: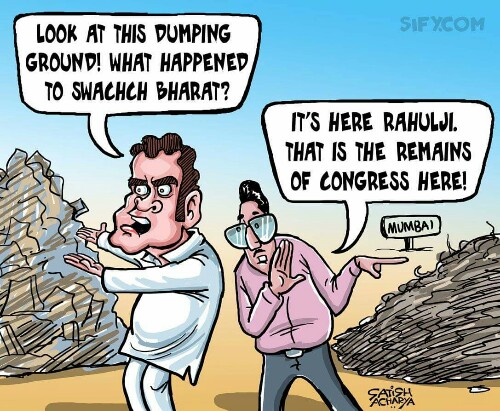 Image Courtesy: Satish Acharya via Sify.com
Weak Leadership of the Indian National Congress
Because of the strong influence of the Nehru family on the reigns of the party, even if a non-Nehru family member becomes the prime minister he ends up becoming the de jure PM and the defacto power rests in the hands on the supreme leader. We all remember too well how an intellectual and honest man like Dr. Manmohan Singh degenerated into a puppet Prime minister under the reign of Sonia Gandhi.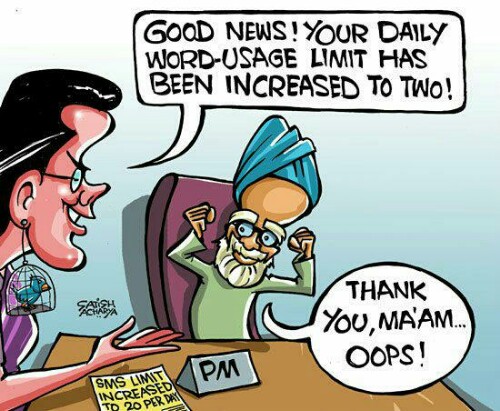 Image Courtesy: Satish Acharya
Dynastic Politics
Dynasty politics was initiated by the Indian National Congress party. No matter how talented and dynamic leaders are in Congress party, the supreme leader has to be from the Nehru parivar.
Vote Bank Politics
Congress has been one of the first party to indulge in vote bank politics by using communalism and dividing people by appeasing the minorities.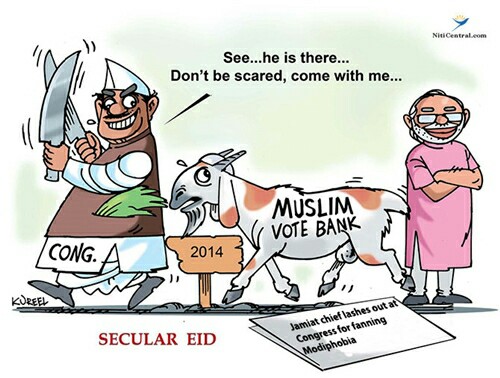 Image Courtesy: NitiCentral.com
Corruption! Corruption! Corruption!
Corruption under congress rule has been unprecedented. Coal gate, 2 g Scam, Telecom scam (Sukh Ram), HDW Submarine, Bitumen scam, Tansi land deal, Securities Scam, JMM Bribery Scandal, St Kitts case, Urea scam, CRB Scam, Anantnag transport scam, 1971 Nagarwala scandal, Fodder scam, Churhat lottery scam, Bofors Scandal (1990), Animal Husbandry Case (1990), Bombay Stock Exchange Fraud, Hawala scandal (1993), Bangalore-Mysore Corridor (1995), Sukh Ram (1996), Fodder Scam in Bihar (1996), Kerala SNC Lavalin power scandal(97), Barak Missile Deal Scandal, UTI Scam, Taj corridor case (2002–2003), Telgi scandal (2003), DSQ Software, IPO Scam- Karvy, Oil-for-food programme scam (Natwar) (05), Human Trafficking Scam (Babubhai Katara), Satyam scandal, 2G Spectrum- 2008, Madhu Koda, laundering money Rs. 4000 Cr, NREGA Scam, Adarsh Scam.
Indian National Congress Isn't Democratic At All!
In the largest democracy of the world, Congress party is such a party that severely lacks inner party democracy.the party is run on the whims and wishes of a single family or even worse a single lady.
Traits of dictatorship
Due to their iron hold over the party, Congress leaders from the Nehru family have often succumbed to dictatorial urges. The infamous emergency that was declared by Indira Gandhi and the force sterilization drive by Sanjay Gandhi stands as warning to all the people of India
Perpetual PM in waiting
Just because a person like Rahul Gandhi is the only heir to Sonia Gandhi, the entire country has to bear his multiple relaunching and his position as the permanent PM candidate of the congress party. We dread what will happen if a 'leader' like Rahul Gandhi indeed becomes the PM of this great nation. May he forever be the PM in waiting and not the PM.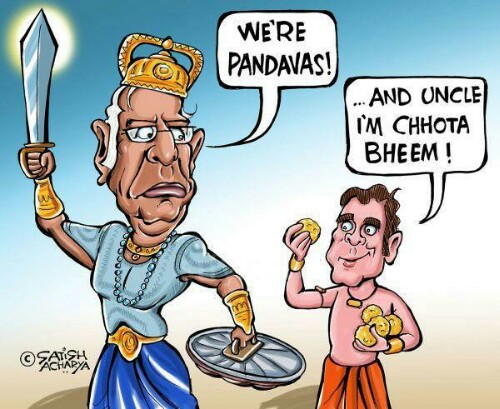 Image Courtesy: Satish Acharya via SifyNews
Lastly,
Mahatma Gandhi wanted Congress to be a non-political party after independence.
Do Not Miss Reading:
Rahul Gandhi & His Two Love Affairs: Know the Relationship History!
Rahul Gandhi Version 2 : 5 Facts and Changes You Need to Know