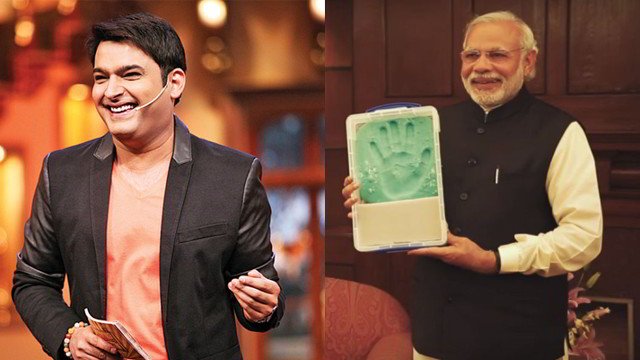 With the BMC elections coming close, one can expect some sort of entertainment to start soon. And who better to kick off this entertainment than the King of Comedy……. Kapil Sharma.
Kapil Sharma tweeted today, early in the morning (5:45am) about how he is being asked to pay a bribe of Rs. 5 lacs to BMC. And he tagged Narendra Modi, of all the people, in his tweet.
I am paying 15 cr income tax from last 5 year n still i have to pay 5 lacs bribe to BMC office for making my office @narendramodi

— KAPIL (@KapilSharmaK9) September 9, 2016
I guess, the day is not far when people will be tagging Narendra Modi, even if their tap is leaking, asking him if "Ye Hain Aapke Acche Din @narendramodi"??
But, the surprising part is that, in less than 3 hours Kapil Sharma's tweet gets replied by Devendra Fadnavis, the CM of Maharashtra, who quickly promises a quick action in this issue (at 9:24 am). And we have another tweet by Kirit Sommaiya of BJP who promises to clean up the BMC.
Kapilbhai pls provide all info.
Have directed MC,BMC to take strictest action.
We will not spare the culprit.@KapilSharmaK9 @narendramodi

— Devendra Fadnavis (@Dev_Fadnavis) September 9, 2016
And this is exactly when the alarm bells start ringing in my head.
Was Kapil Sharma tweeting from his toilet seat, so early in the morning?? I guess, I would buy that, it's better than twiddling your thumbs or reading the TOI.
But, does Devendra Fadnavis come to the office every morning and the first thing he does is, check his twitter feed to see who has tweeted what, even if he is not tagged in it, when he is not busy building Expressways to Nagpur?? If that's the case, he surely has a lot of time on his hands which he isn't putting to good use.
Is Devendra Fadnavis completely unaware of the corruption in the state of Maharashtra in the State Departments?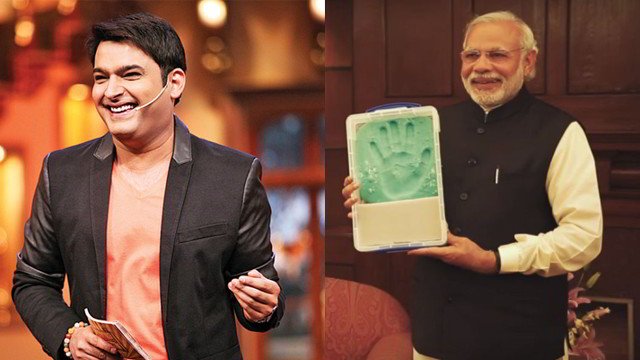 Here is a tidbit for Fadnavis
One needs to pay a bribe of Rs. 2 lacs per acre of land if he wants to get the land NA (even if it is in the Industrial Zone) without which the papers do not move. And this is no secret. Everyone knows this. So, how about sorting that out??
Btw, Mr. Fadnavis, this bribe is not taken by the BMC officials but by the officials of various State Departments (there are around 14 of them) including the PWD and the MPCB. And this is despite being a registered member of the #MakeInIndia initiative … remember?? You launched this in Maharashtra with a huge Tamasha??
So, while it is quite admirable that Fadnavis wants to clean the corruption from BMC, which BJP does not control, it would be nice to see him clean the corruption from the State, which BJP does control.
And hey, I am not even asking the question "Who ate the Chikki?"
Meanwhile, if Fadanvis really thinks that the rational thinking people in Maharashtra are going to be fooled by such tactics he definitely has a second thought coming.
Of course, I fully expect the Bhakts to be jumping up and down and thumping their chest, at the quick response of the CM of the State on a Tweet which was not even directed at him, without giving a thought to what the CM was doing spending his valuable office time checking tweets from a TV Comedian like Kapil Sharma, whose woes at the best are the same as almost all others who pay taxes.
Disclaimer: My tweet which had tagged Narendra Modi asking him, why my wife cooks baingan all the time and if "Ye hain aapke ache din", has been unanswered since the last three months. Requesting Devendra Fadanvis to look into the matter.
This #PoliticalMusings by DaMo was first published here
Do Not Miss Reading: 
With PM Modi as Brand Ambassador, Know What to Expect from Reliance Jio Connection!
Game Of Thrones: Gadar Ornob, Wily Burkha Dutt, Hafeez Tau & Indian Gau!