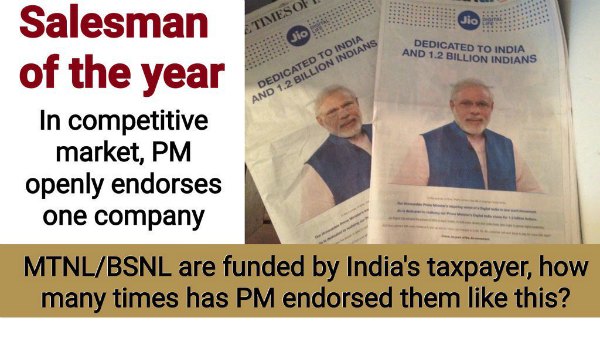 Now that PM Modi has firmly endorsed Mukesh Ambani's Reliance Jio, one can be certain that the product will get related to their Brand Ambassador.
So here is what you can expect from your Reliance Jio connection.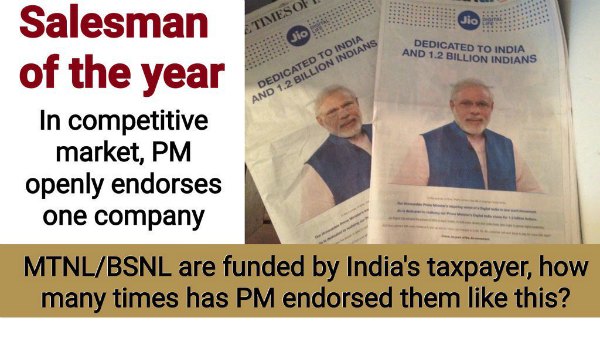 Image Courtesy:
Unlimited Talk Time
Unlimited Talk Time though there are chances that only the outgoing calls will work. Something like a one way talk that usually happens on Mann Ki Baat.
Lots and Lots of Plans
So many plans that you will be too busy checking the benefits that you might be getting too lazy to realize if any of them are actually going to work.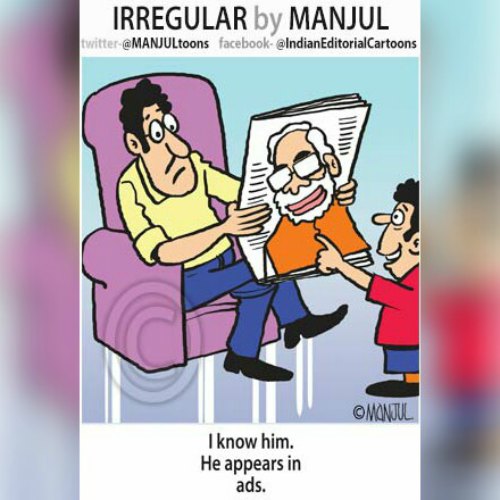 Image Courtesy: @ManjulToons via Twitter
Hashtag worthy names for the plans
You know how much Modi likes to give such names. Expect some names like "Data Badhao, Paise Bachao." "Swacch Call Abhiyaan, "Jaha Phone Waha Jio!"
Free International Roaming
International Roaming will be free as long as you make one tour in a month minimum. Someone else will eventually end up paying that bill though, but no one will realise that, that's what is actually happening.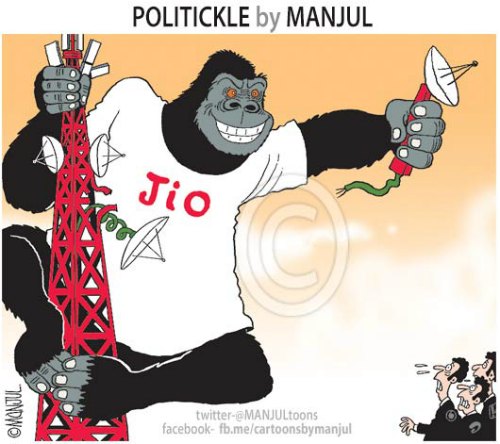 Image Courtesy: @ManjulToons via Twitter
And finally, long lines of Bhakts, lining up outside the Reliance Jio stores to buy the Sim even if they don't have a 4G phone.
Disclaimer: There is a possible drawback that the phone might get automatically activated whenever there is an election in your Network area.
This post is written by Darshan Mondkar, first published as a status on his Facebook page.
Do Not Miss Reading:
15 Political Cartoons On Gau Rakshaks, Cow Politics & Dalit Vote Bank!
BJP 's Mythological, Ideological, Psychological Victory in Tamil Nadu, West Bengal, Kerala & Pondicherry!