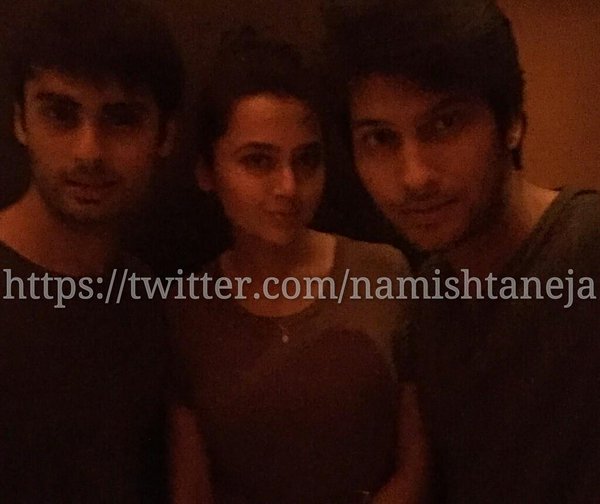 Ragini aka Tejaswi Wayangankar is at her notorious best in the serial Swaragini. She is doing all sorts of things which she is not supposed to do including insulting the most respected people in the Maheshwari house – Annapurna and Durgaprasad.
However, now that Sanskar has insulted her by throwing a glass full of water, she is all set to take revenge – No, not by insulting him back but by making Annapurna work like a maid in the serial. This incident will not go well with both the brothers Sanskar as well as Laksh, and together they will plan to teach Ragini some lessons. This plot will be interesting to watch. Here are the reasons why: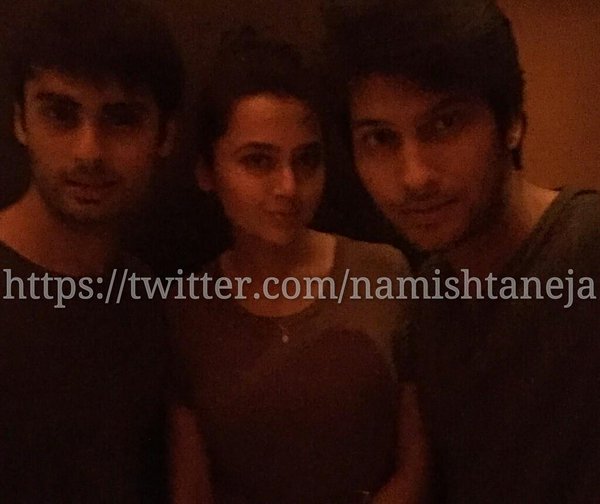 Image Courtesy: @namishtaneja via Twitter
Laksh and Sanskar 's Unity Will Surprise Ragini and Shock Her Too
Ragini is aware that Laksh and Sanskar can never be friends. Seeing them together can give her shivers as she knows that she has little options if the brothers unite against her. No wonder, throughout these days she could succeed only because of their animosity.
Their Togetherness Won't Allow Ragini to Create Misunderstandings Anymore
If Laksh and Sanskar are together, the evil Ragini won't get any chance to create misunderstandings between them. On the contrary, the duo will surely give her some sleepless nights. Besides, you never know in the process both the brothers forgive each other.
We Are Eager to See Them Giving Tough Time to Ragini and Dadi
Ragini has troubled people for long time. Now it is time that the girl gets her due. WE hope, both the brothers together scheme things and make Ragini fall in her own trap. Enough of her bullshit, we just cannot take it all the more. In addition, if hope both of them teach some lessons to Rgaini's Dadi as well.
Let's hope Laksh and Sanskar join hands together and teach Ragini some useful lessons, making her lose everything yet again!
Do Not Miss Reading:
Swaragini – Will Swara save the Maheshwari Family From Ragini and Dadi?
5 Things that are Spoiling Swaragini Completely
Reasons why Tejaswi Wayangankar aka Ragini Shouldn't Quit Swaragini