Maharaja Ranjit Singh, the Maharaja of the land of the five rivers, Punjab, is renowned for many things. Despite being one eyed, his credentials are exemplary. Here we share some of the interesting facts about him.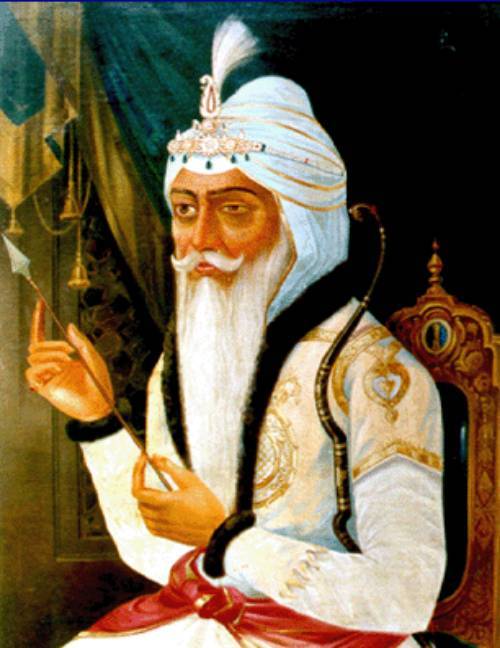 Maharaja Ranjit Singh was the First Sikh Emperor
There were several sikh kingdoms in Punjab. These kingdoms were known as misls. Each misl had its own Sikh chieftain. This division came to an end when Ranjit Singh, the son of Maha Singh, united the 11 Sikh kingdoms of Punjab on the foundations of the Khalsa under the Sarkar-i-Khalsa and became the first Sikh emperor.
He Was Secular. Even His Muslim Subjects Had Loyalty Towards Him
Majority of  the subjects in his kingdom were Muslims and they had immense loyalty towards him. Both he and his noblemen showed tolerance to people of other religion. During his reign, both Sikh and Muslims showed respect towards each other religion, practices, and even the festivals.
The Maharaja of Punjab Had A Modernized Army
The first Sikh emperor was also the first Asian king to modernize his army to European standards. Not just Sikhs, Maharaja Ranjit Singh chose men of various religions for the leadership positions in his Darbar. In his reign, the men in his darbar were promoted on their capability and not on the basis of their religion.
The Gold and Marble Work at Golden Temple, Amritsar Was Done During His Time
At the Harmandir Sahib (Golden Temple, Amritsar), much of the golden and marble work you see today were conducted under the patronage of Maharaja of the Punjab. He was one of the most generous patrons of the shrine. He also sponsored water supply system and protective walls to strengthen operations of the temple.
Maharaja Ranjit Singh Had Several Wives and Concubines
Throughout his life, the Maharaja of Punjab married several times with women of different religion. In all, he had 20 wives and 26 concubines. From this 46 relationships in his lifetime, he had 8 sons. His first wife was Sardarni Sada Kaur's daughter.
Also Read: All About Maharaja Ranjit Singh's Wives (20), Son (8) & Concubines (26)!
He Was Also in Possession of the Koh-i-Noor Diamond
Wafa Begum, wife of Shah Shuja, an Afghan ruler promised to give Maharaja the Koh-i-Noor diamond if he could rescue Shah Shuja and bring him to Lahore. The Maharaja rescued Shah Shuja and he was given the diamond on June 1, 1813.