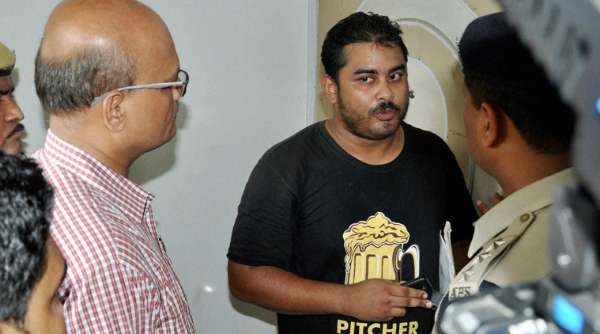 Mikhail Bora, Sheena Bora's brother is in news ever since Indrani Mukerjea was arrested from her Worli flat. He has revealed many things which nobody knew about Sheena Bora or Indrani Mukerjea.
Here we share 10 such statements: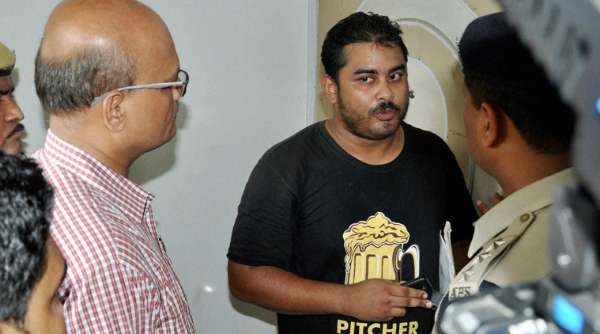 Image Courtesy: Indian Express
It was only in 2005 when we first met Indrani Mukerjea in Kolkata.
Sheena Bora was born in 1989 and Mikhail was born in 1990. Indrani had left Guwahati in 1991. This is the reason why the Bora siblings never met their mother or father. They were brought up by their maternal grandparents Aita (Durga Rani) and Koka (Upendra Kumar Bora). They had never even seen her until they saw her for the first time in 2004 and were flown down to Kolkata to meet her in person in 2005.
Indrani Shocked us by saying she would introduce us as her siblings and not kids!
Mikhail and Sheena Bora met Indrani Mukerjea in Kolkata when they were studying in class 10th. However, instead of being happy they were shocked because she said she would introduce them to her friends and colleagues as siblings and not as her kids. They were clueless however they had to agree because she said she would send money to their grandparents and also for their education.
Peter Mukerjea knew that we are Indrani's Children, and not Siblings
Mikhail said that when Indrani married Peter Mukerjea and she was all over the news, they had sent a letter to her which he responded. Now that letter was sent to Peter's office. Next, they heard that Peter convinced Indrani to take care of the two.
I Met Peter Mukerjea only Twice
Mikhail Bora met Peter Mukerjea only twice – once in Kolkata and once in Mumbai. Mikhail revealed that it was Peter who had mentioned about Sheena and Rahul's relationship to Mikhail.
Mikhail was the first person to reveal – Indrani Mukerjea is Sheena's Mother, not Sister!
While Indrani told everybody that both Sheena Bora and Mikhail Bora are her siblings, Mikhail in a statement to the media said that he was Indrani's son and not her brother. She later confessed that whatever Mikhail was telling is indeed true – Sheena was her daughter and not her sister.
Indrani took Sheena with her in 2008. Sheena Left Indrani's House in 2011 after a quarrel
In 2008, Sheena flew to Mumbai with Indrani. She got her admitted to Mumbai's St. Xavier's College where she pursued her B.A. Sheena stayed with Indrani during the three years of her education but left the place in 2011 after she got a job with Reliance.
Not just property, there is something else that led to the Murder of my Sister Sheena
Mikhail Bora said that his mother Indrani Mukerjea murdered Sheena not just because of money or property but because there is something more to it. He hinted that he has certain photographs that can explain everything. He said he will share those photographs but only after Indrani admits her crime.
"Indrani Mukerjea can commit Murder. She Has Killed my Sister" – Mikhail Bora
Mikhail Bora believes that it was Indrani who killed his sister either by herself or with the help of other people.
Indrani Mukerjea Tried to Kill Me too
Mikhail Bora said how Indrani called him to Mumbai on the pretext of talking about a property deal. On the same day, she drugged his drink. However, the moment he felt giddy he ran off from the Worli hotel – Hiltop where he was staying. He said Sanjeev Khanna was staying in the same hotel. Mikhail said Indrani wanted to kill him as well after killing Sheena but once the duo reached the hotel he had already escaped from the hotel.
She Told Us that Sheena was in the US for Higher Education
After murdering her brutally, when Indrani Mukerjea visited Guwahati in September 2013 and Mikhail asked about her sister's whereabouts, she said Sheena is in the US and she will herself contact everyone once she is settled well. This made Mikhail conspicuous.
Source and Reference: Indian Express, Mid-Day, IE
Do Not Miss Reading:
Sheena Bora Murder: Know the Timeline, Facts & Indrani Mukherjea's Plan
Sheena Bora Murder: Suhel Seth Facts, Funny Memes And Jokes You Shouldn't Miss!