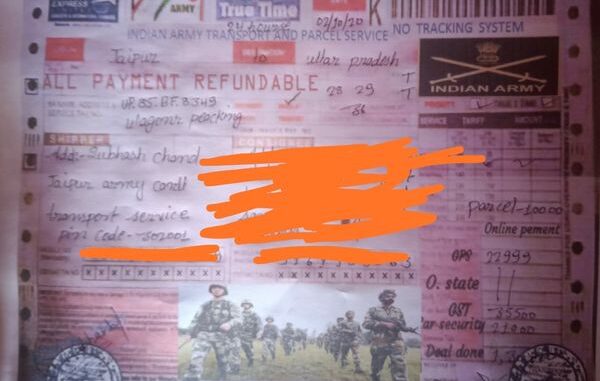 OLX is a platform where people normally buy and sell used items and/or second-hand electronic items like mobile phones, automobiles, furniture etc. While, earlier it was a great podium for such transactions off late it has become a hub for cheaters and fraudsters to con innocent people. Well, here I shall share a type of OLX fraud that has been going on from a while where innocent buyers/sellers are looted by cheaters who claim to be Indian Army Jawan. This particular fraud is quite common if you happen to buy a second-hand two-wheeler or four-wheeler on OLX.
How do Cheaters on OLX Fraud Innocent Two-Wheeler and Four-Wheeler Buyers by claiming themselves as Indian Army Jawan?
You see an OLX ad where the seller is re-selling a good-conditioned two-wheeler/four-wheeler at a reasonable price. You make a call on the given number and express your wish to see the vehicle so that you can decide whether to purchase it or not. Meanwhile, you ask for more photos, RC details and all other related information about the vehicle.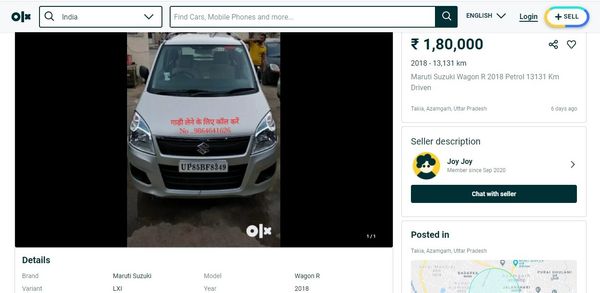 The cheater on the call would introduce himself as an Indian Army Jawan and would then send all the information on your WhatsApp about the vehicle. Next, they would claim that the vehicle is in another state where he is currently posted. Mostly, the place would be in Rajasthan (Jaipur) or Jharkhand. When you would express your desire to see the vehicle, they would say that the vehicle has to be transported first.
For this, they will ask you to send your AADHAR card and PAN Card details. Interestingly, when you ask for their Aadhar card they will send you that too. Now the information and details on the Aadhar card will match the RC details.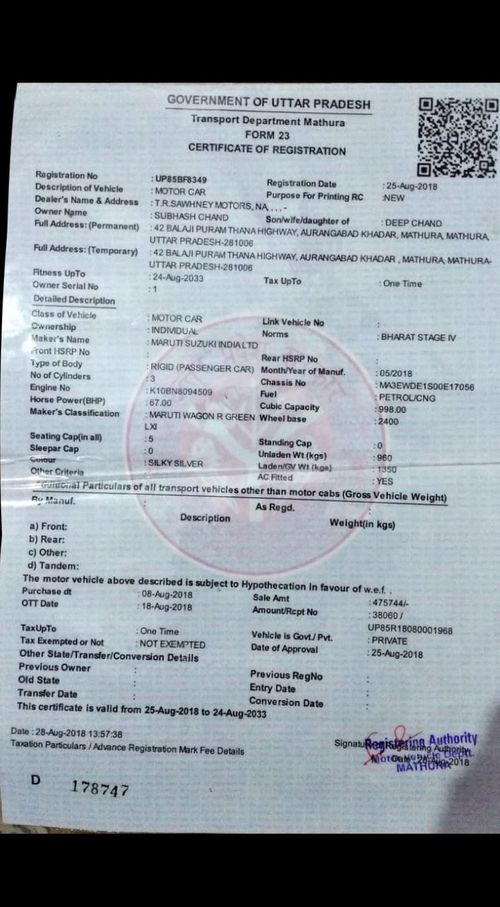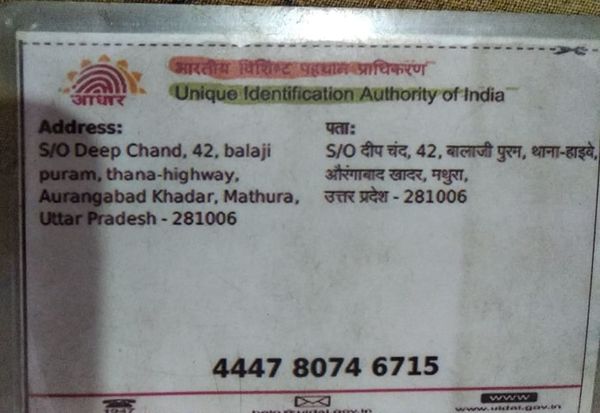 You would then express your concern that you would not buy if you do not like the vehicle and he would be quick to answer that there won't be an issue. He may or may not ask you for a token money. Next, he will send you a courier receipt claiming to be Indian Army Car and Transport Service that would look something like this –
By now you would be under the impression that you are dealing with an Indian Army Jawan who would not cease to say Jai Hind after every call. He would then ask for a certain courier fees or advance. If you ask bank details, he would claim that he cannot send you his number as everything is through the Army. So, he would ask for your GPay or PayTm or any wallet that you might have. When you express your concern regarding the name on GPay, he would have certain convincing excuse that you would ignore and readily transfer too. While many do get suspicious at this stage even the intelligent souls get conned here.
This is were you get caught in the web of lies and deceit and here begins the game of conning. The vehicle will never get delivered to your address and instead you will be asked to pay small and large amounts in the name of courier, taxes and what not.
Not just Buyers, even Sellers are Getting Cheated in the OLX Fraud
On the other hand, if you are the seller and they are the buyer, they will send you some GPay link to your number and/or scan code to receive money. However, on the other hand, if you click the link and/or scan the code your entire money will be transferred to their account immediately without you even realizing.
This fraud on OLX has been going on from quite some months now and has been actively happening even in the tough times of Coronavirus where people are trying hard to save money. The scammers do not even have shame to misuse the name and honour of the Indian Army.
Now that online fraud is on the rise and is happening through various new and innovative ways, it is very important that we stay alert, cautious and careful at every stage.
Here we share tips to stay safe from fraudsters on OLX and most common cybercrimes –
First and foremost, verify the product posted on OLX or for that matter any such related platform physically before transferring even a single amount to the seller.
Always verify the ID cards sent in the name of Indian Army Jawan. They may be fake.
Search on the internet for similar online deals. Look out for scams.
Do not make advance payment no matter how lucrative the deal might sound. Transfer money only when you receive the product.
Prior to making any amount, always ask for original documents/bills for the vehicle or product that you wish to purchase.
While making any payment make sure you pay to their bank account in their name only or in cash – avoid wallet transactions.
Do not scan the QR codes sent by the OLX cheater to transfer the amount. This one is quite common if you are a seller and the fraudster is a buyer who is supposed to send you money.
Always use logic. When in doubt, ask and share the deal with friends, family and/or on the Internet on social media platforms like Facebook and Twitter.
Last but not the least, stay safe, stay alert and be aware almost all the time now that the cybercrimes in India are rising through OLX fraud, IndiaMart cheating, Industrybuying scam and various other conning methods that are all set to rip-off innocent buyers almost all the time.
Also Read: How to Secure Your Social Media Accounts: The Ultimate Guide